Let's be honest, moving into the dorms from home can be a particularly invigorating feeling. But it can also be stressful and insanely hectic. Let our list on gadgets and equipment for the new college student guide you in the right direction when it comes to alleviating some of the stress that comes from the big move to some semblance of adult life.
1. The Amazon Fire TV Stick is the most popular streaming stick around. For less than $40 you can plug the product into an HDMI port and enjoy your favorite shows on HBO-GO, Showtime Anytime, Netflix, Hulu Plus and many others. And with constant updates users get over 250,000 hours worth of options.
2. Keurig K250 Coffee Maker is a compact and incredibly efficient coffee maker that continuously gets some of the highest reviews around from Consumer Reports. At $120, this little machine will serve you well in the dorms by taking up no space and always being a reliable source of coffee.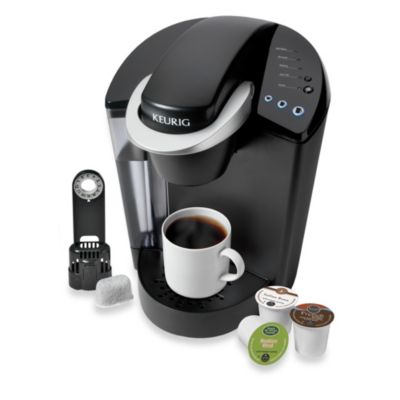 3. The Alcohoot is a fantastic little device that can turn your smartphone into a portable breathalyzer. Enjoy a night out responsibly by making sure you are 100% certain you are okay to drive. This police grade piece of equipment retails for $100– which I'd venture to say is much more affordable than a DUI.

4. Jabra Solemate's have been getting a ton of buzz lately. Combining sleek, compact design with an eye-catching look and a big boost on sound the bluetooth enable portable speaker works great with smartphones, computers and TV's alike.

5. The USB Thermo-Electric Cooler is a perfect and unique way to keep a single beverage can perfectly cooled on your desk by way of a patented cooling system that uses any USB plug that never needs to be recharged.
6. The Amazon HDTV Antenna is equipped with a 35 mile range and makes accessing basic cable via your computer or smartphone entirely painless and easily to navigate. Cable TV all in HD in every channel you could ever need or want? Not a bad way to spend $25.
7. Vizio is making a huge splash right now with their 32' inch smart TV. With its' ultra thin design and accessible cable panel, any student would benefit from having one tucked away on a desk in the dorms.
8. The Fitbit One is marketed as a tool to measure all day activity as well as how well you are sleeping on any given night of the week. The Fitbit enterprise has taken off over the course of 2014 and they appear to have no intentions of slowing down their momentum anytime soon in 2015.
9. A laser projected bluetooth wireless keyboard– if that doesn't sound like the future I don't know what does. But the developers over at ThinkGeek have developed just that. And that reviews have been overwhelmingly positive. Compatible with all major tablets, smartphones and laptops.
10. Full 1080p HD with Skype video, recording and call quality. That's what users are able to get with the Logitech Pro Webcam C920. The most well used webcam currently on the market that is ready for use right out of the box on any desktop or laptop screen around. For less than a $100 your Skype conversations can be as seamless as imaginable and your snapshots will always be in radiant 15 megapixel HD quality.
What is the best thing you have in your dorm room? Let us know @StarterNoise using #DormTech