TechBBQ 2015 is a gathering of entrepreneurs and start-ups CEOs sharing stories, learning and connecting. Here are 10 of the tips and quotes that we love from this year's meeting in Copenhagen.T
Anders Lykke, Priori Data:
"Stop going to LinkedIn and reading those articles 'Five Things You Have To Do To Not Die' or whatever it is…Focus on what you can do well and ignore all the chatter."
Brian Sandholdt, Sekoia:
On rule number one, sleep with your clients: "Actually, I recommend sleep with everyone. If you want to make a product users love, you need to go in the trenches and find the nitty gritty details."
Mik Thobo-Carlsen, Tattoodo:
"We decided to build the biggest tattoo site in the world. Only problem was that we were two idiots from Denmark without tattoos."
Stefan Jorgensen, Itembase
"If you don't dream, you can't tell a story. And if you can't tell a story, it's never gonna be a reality, is it?"
On the downfall of Danish entrepreneurs and a culture of modesty: "We are incredibly good at getting an average idea off the table. Everyone in Denmark should be an entrepreneur. We have an incredible upside from the welfare system and we have incredible design and creativity, but Danes are terrible at making sales. When I go to LA, the taxi driver is ten times better at making a sales pitch than my head of sales here. I think Denmark is incredible, but we need to up the ambition."
On the changing Danish position towards business: "Remember, it's legal to be rich and make money here. Twenty years ago, it wasn't. You had to be a hippie."
Peter Muhlmann, Trustpilot
"You have to be who you are. You cannot be the best version of who you saw on TechCrunch. That's impossible."
Stefan Glaenzer, Ricardo.de
On the early days developing online auction site Ricardo.de: "We hired everyone who made it into the office. Including the pizza guy. Seriously, we hired him for customer support."
On co-founding: "All the companies I've been in had three co-founders. I'm a big believer in three. One defense, one midfield, one offense."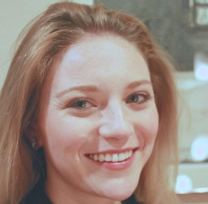 From the markets of Budapest to the skyscrapers of London, Caitlin is our expert on all things European. Located in Copenhagen, Denmark, Caitlin keeps us up-to-date on the European startup landscape, plus culture, food and whatever she finds along the way.