Sell It Easy's goal is to reimagine the online buying and selling experience for the modern age. As Ben Rahnema tells us, although their startup just recently launched, it's already making huge waves in the ecommerce space.
Rahnema started his first eBay business at age 13. His cofounder, Craig Bott, also was selling online at an early age. They met in college and started three businesses together. "Both of us have been very interested in marketplaces and specifically selling things on eBay," says Rahnema. "So it's cool to definitely be building something in that space now."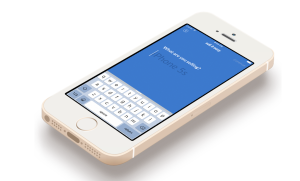 Rahnema described the spark for the idea behind Sell It Easy. It happened when he was selling a smartphone on eBay months ago. Six buyers didn't pay for the phone after they'd purchased it. When someone did finally buy it, it didn't work with their carrier–so it became a used phone and was even harder to sell. The hours it spent to sell one simple item were tedious.
"Recently, we've realized that with all the time and effort it takes to us to sell things—and its becoming more and more difficult as eBay gears more and more towards power sellers and big users—the time and effort that we're putting in to selling our items just worth what we're getting out of it," said Rahnema.
That's where the idea of Sell It Easy was born. Sell It Easy makes it incredibly simple for the average person to sell their stuff. "We handle the whole process for you," said Rahnema. They price the item, list the item on multiple marketplaces, take professional photos of the item, etc. Their job is to do whatever it takes to sell the item. "We're experienced sellers, because we all the tricks and all the ways to optimize listings," noted Rahnema. "Because we can list on multiple marketplaces, sometimes at the same time, we can usually sell items for more than the individual user would've."
Although Sell It Easy is based out of San Fransisco, its pre-paid label system has enabled anyone in the country to send their items to get sold. Their current weight limit for items is around 13-15 pounds, but they're hoping to be able to take larger items in the future.
Rahnema explained some of the operational challenges of getting the startup off the ground. It's been a challenge to make sure Sell It Easy can provide the user with a good experience while keeping costs low, as well as figuring out the cut the company gets to help sell each item. "We worked through a couple of shipping partnerships, so that was a big challenge," he said. "Keeping those operational costs down."
So far, though, the success has been more than Rahnema ever anticipated for the initial launch. Sell It Easy had a soft launch in October, but the very first day they had over 15,000 unique visitors to the site, and with a week users had listed 2,300 items. "The cool thing is just that [the growth] is still going," Rahnema said. "We're seeing week-over-week growth. We're the third or fourth listing on Google when you google 'sell it'."
According to Rahnema, customers are loving that Sell It Easy is transparent and upfront about the cut they as a company receive from each item. "In our offer to our user, we tell them exactly how much we're making." This makes people much more comfortable in paying a premium.
One of the weirdest items a user has wanted to sell so far was a 1945 pair of German lederhosen, noted Rahnema. The most common items have been high end electronics like laptops, smartphones, and tablets. They've also seen customers selling multiple items, which wasn't something they were expecting. "We've kind of realized after that there are some of these kinds of power sellers for us who just have tons and tons of really good stuff that they just can't possibly get rid of on their own," he said.
Sell It Easy is about to launch a program referral program to help push their name out during the holidays. They are also almost done with an app that will launch at the end of the year. "Right now, we're focusing on making it incredibly easy for average people to sell things, but we definitely have a much bigger vision than this," said Rahnema. "The big vision is that we want to bring buying and selling into the modern era–mobile first, a very customer-centric and user friendly customer experience."
So what kind of advice does Rahnema have for future entrepreneurs? "Definitely don't start a startup just for the sake of starting one," said Rahnema. "Just give it some time. If you don't know what you want to build right away, then just kind of keep it in the back of your mind, do interesting things, always be building…and eventually you'll find something you're compelled to do."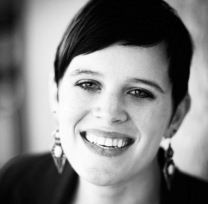 After working in publishing at Penguin Random House, Teryn O'Brien went the entrepreneurial route and launched her own business to help organizations and individuals tell their stories through photography, writing, video, and online marketing strategy. Teryn enjoys exploring the startup & entrepreneurial world, mentoring writers & storytellers, and speaking out against injustice in all its forms. She spends her free time hiking Colorado, writing books, and drinking too much tea.