When Margaret Hunter started Tulip & Bear she knew she wanted to create beauty and a high-quality product that would inspire and enrich her customer's lives. But how do you convey the multi-sensory experience of burning a perfectly scented candle when the world is driven by eCommerce?
"It is about finding the balance between an easy shopping experience and conveying the story, beauty and scent behind each candle visually," says Hunter. Her own process of developing mood boards for each scent she wants to produce drives the visual experience that is associated with each candle and scent that is sold online. For example, Midnight Oil is paired with images of hard work, industry, and the silence of night – the visual representations of jasmine, lavender, rich vanilla and sandalwood with lavandin "to promote concentration and relieve stress."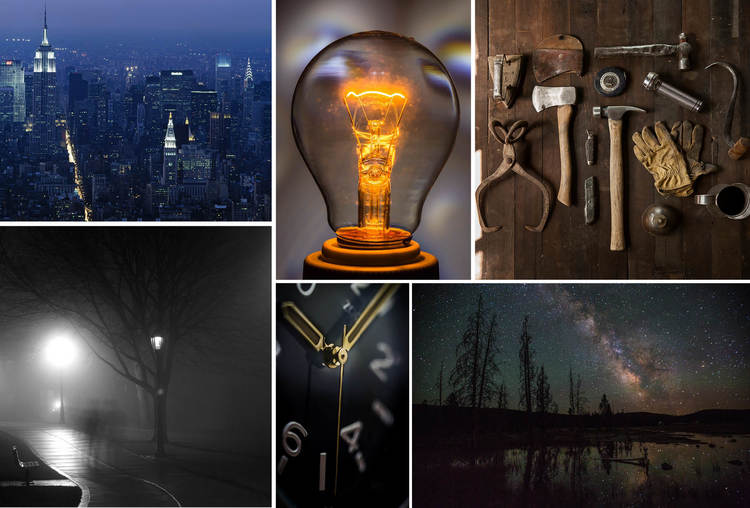 The story of development also helps set Tulip & Bear apart from potential online competition. Hunter shares part of the experience: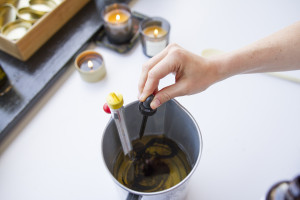 "All of my candles are inspired by people or places or moods, so I spend a lot of time creating mood boards to distill what those people, places, or experiences evoke.  Wildfire, for example, is all about passion.  I spent months exploring this concept of passion and through scent research and creating a mood board was able to distill the core scents and fragrances that epitomize this for me.  I work with premium quality fragrance oils and keep testing different scent combinations and levels until I get the perfect blend."
Hunter takes the essence of the mood and moment she wants to communicate and creates a scent profile of ultra premium fragrances and essential oils mixed with all-natural soy wax. Every candle is hand-poured and every product is a representation of focused quality and artistry. This, Hunter says, is what sets Tulip & Bear apart from the competition.
"Don't be afraid of competition, but rather embrace it," advises Hunter, "Make sure you have some sort of differentiating aspect, even if subtle, and then work as hard as you can to make the absolute best product possible."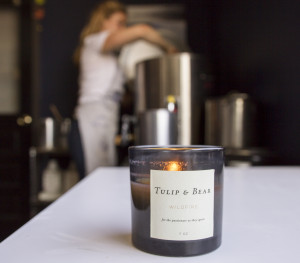 Even if you aren't making candles, Hunter has some advice for young entrepreneurs: "Make sure that your potential business is both something you are extremely passionate about and something that addresses a real need.  I see so many young entrepreneurs want to launch a company around a product or service where there isn't really a demand for it.  Your passion will be reflected in the product, so make sure it is something that people will actually want.  Start with asking yourself and friends, "Is this something that people/I would really buy? And for this price?"
Can you sell an experience online? Share your eCommerce advise with us on Twitter @StarterNoise