There's been a growing movement to focus on employees' soft skills and emotional intelligence. Of course, it's important to have a high IQ and well-developed hard skills. But hard skills are not the end all be all – we need to be mindful of our soft skills and the ways we communicate in the workplace. 
Emotional intelligence (or EQ) is our ability to acknowledge, understand and manage not only our emotions but also better interpret the emotions of those around us. It's our way to have our emotions align with our intentions, rather than against them. When meeting with coworkers or business partners, it's imperative to listen to their words and recognize their body language. Being able to hear what they are saying and connect social cues allows us to better interpret the overall picture. 
Your EQ needs as much finessing as your IQ. You need to spend time to craft and perfect the way you handle situations. Don't see negative interactions with others as a bad thing. Rather, think about these interactions as way to build the relationship up and learn from your mistakes. 
For example, after presenting at a work function or meeting with a business partner, say, "your honest feedback is much appreciated." Open the door for people to criticize. If you can train yourself to take their feedback as constructive you will react with a mature and refined disposition.
Essentially, soft skills are the subtlety important skills that we share with others. According to a report by LinkedIn, creativity, persuasion, collaboration, adaptability and emotional intelligence are the top five soft skills in-demand. 
Check out the 10 most in-demand hard skills globally and the five most in-demand soft skills for 2020: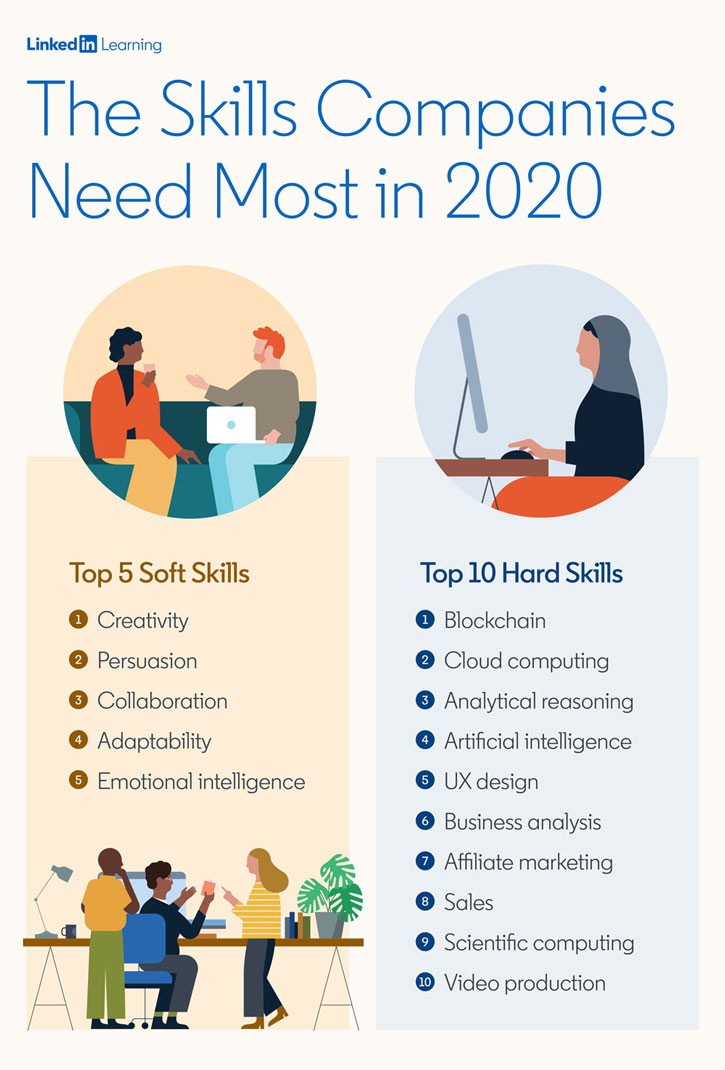 Do you feel like you've mastered these top soft skills? Which are most important to you? Tweet @StarterNoise to let us know. 

Derek Rundell, is a successful business leader, operator, and serial entrepreneur. Derek has founded, managed and sold businesses in the technology, media and finance industries. He sits on several boards and serves as an advisor/investor to numerous established businesses and startups. Startups are Derek's real passion, and in addition to building his own portfolio of technology, media and financial ventures, he invests in and mentors startups and entrepreneurs. He is passionate about sharing his knowledge and helping other businesses succeed.