Apple is Ripe for a Logo Battle
When we think of big tech, we often think of Apple, Google, or Microsoft. Together these companies are worth billions and practically rule the world. So, it should be no surprise that Apple has gotten in a bit of a scuffle with another fruit-themed logo company. 
Prepear, a five-person startup, has adopted a pear-shaped logo. According to Prepear's website, "Prepear connects all the parts of your cooking life in a single app,"—making your at-home cooking experience a breeze. Along with their catchy name, Prepear uses a pear-shaped logo (which is quite cute, I must add). No matter how 'cute' it may be, Apple is not thrilled about the startup's logo choice. 
Apple recently filed a lawsuit against Prepear, because the tech giant was concerned that the Prepear's pear looked too similar to Apple's iconic logo. Now you may be wondering, how has Prepear handled this shocking news? Well, not great. Russel Monson, Prepear's founder, took to social media to ask for help via a Change.org petition. To help raise funds to fight against Apple's lawsuit, the petition states, "Save the Pear from Apple! End Apple's Aggressive Opposition of Businesses with Fruit Logos." 
Additionally, it states: "Apple has opposed the trademark application for our small business, Prepear, demanding that we change our obviously pear-shaped logo, used to represent our brand in the recipe management and meal planning business. Before attacking us, Apple has opposed dozens of other trademark applications filed by small businesses with fruit-related logos. Many of those logos were changed or abandoned. Most small businesses cannot afford the tens of thousands of dollars it would cost to fight Apple."
Prepear is looking for 75,000 signers to propel their case forward against Apple. While writing this article, the petition had accumulated well over 74,000 signers. 
Clearly, Prepear is not going to take this mounting lawsuit lightly and feels bullied. The petition adds: "It is a very terrifying experience to be legally attacked by one of the largest companies in the world, even when we have clearly done nothing wrong, and we understand why most companies just give in and change their logos. We feel a moral obligation to take a stand against Apple's aggressive legal action against small businesses and fight for the right to keep our logo. We are defending ourselves against Apple not only to keep our logo, but to send a message to big tech companies that bullying small businesses has consequences."
It is nearly impossible for small startups to fight against big tech companies like Apple, and Prepear is doing all that it can to help rally support for their logo. Would you go bananas and fight against a big tech company like Apple? Let us know @StarterNoise.
Stick with us here at StarterNoise to keep up on news, wellness tips, and tech breakthroughs during this crazy time of COVID-19. And get the scoop on the big things, follow us on Twitter and Instagram.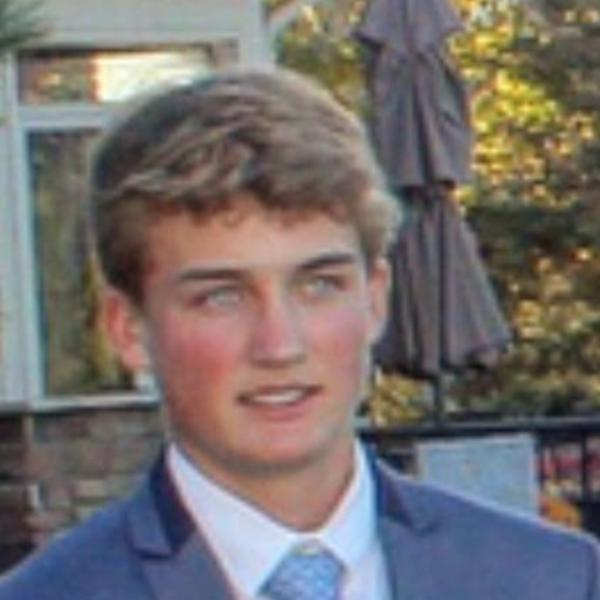 High schooler by day, crypto trader by night our resident high school entrepreneur, Connor Rundell, is ready to take the tech scene by storm. Besides being a badass skier and kitesurfer, Connor wants to shed some light on the startup scene. Connor splits his spare time between being an all-star la-cross player and a leader for up and coming young entrepreneurs as he trail-blazes as an intern for Brilliant Minds.