Pun intended here but 'raise your hand' if you are applying to college or have in the past? Many of us are going through this process or have in the past. And let's face it; it can be downright stressful—if not dreadful. But what if some of that stress (and dread) could be eliminated by the help of some awesome counselors who truly care about your success as a student, future employee, and entrepreneur? Well, open the curtains because SchooLinks is coming in center stage.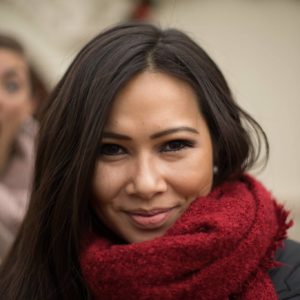 I recently had the opportunity to chat with Katie Fang, the Founder and CEO of SchooLinks, about the awesome work she and her team are doing to ensure college students have ample opportunity during the college application process. In a nutshell, SchooLinks provides students with free tools and resources when applying to college. Thanks to a large school search engine, students can narrow down results based on their area of study and location. And it doesn't end there, SchooLinks helps students plan out the entire application process so students know what to expect and anticipate any major deadlines.
Fang decided to launch the startup after growing up attending schools all around the world. She realized just how complicated applying to higher education could be so she sought to create a platform that was stress-free and user-friendly for students. She describes SchooLinks as being a startup focused on awareness, engagement, and empowerment. And we totally agree, SchooLinks takes the edge off of the college application process and makes the whole ordeal manageable and, dare I say, exciting!
What can we expect to see from SchooLinks in the future? Well, the startup wants to continue empowering youth both before and during the college application process. Likewise, the startup intends to grow and expand to help students with their leadership skills and strengthen their academic talents.
Would you try out SchooLinks? Tweet @StarterNoise to tell us your thoughts!

Katherine is a newbie to Denver. She recently completed her Masters in Peace and Justice Studies at the University of San Diego. When she isn't trying to save the world, Katherine is all about trying any and all delicious foods, hitting up the beach but not actually swimming (deathly afraid of sharks), and taking as many hikes as humanly possible.