From Friday, March 9 to Saturday, March 17, SXSW is taking over Austin, Texas. From brilliant keynote speakers to an amazing lineup of concerts, and parties galore, SXSW should not be missed! Let's take a look at a conference highlight, Sound Ventures.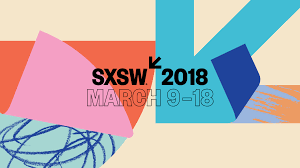 One highlight of the conference so far was a pitch competition hosted by Ashton Kutcher's investment firm, Sound Ventures. Perfect Pitch, as the competition was called, offered up $200,000 to a startup plus a $200,000 match from Marc Benioff, Salesforce CEO. Over 200 startups applied for a chance to pitch at the competition but only 5 startups were asked to compete on March 8.
After a brief 2 minute pitch from each company, Sound Ventures announced their winner … LearnLux. The startup offers online tools for financial literacy and helps millennials learn personal finance skills.
As an early-stage startup, LearnLux is extremely excited about their win in the PitchPerfect competition. In an interview with CNBC, LearnLux CEO, Rebecca Liebman, said: "it's amazing to have Sound on board. Ashton has made a bunch of investments in [financial technology] like Acorn, so I knew that he had experience there and understood the industry" …"So I hope they are as involved as possible and we can really use them a distribution channel, since everyone knows their name."
This is definitely a huge win for LearnLux and an exciting time for Sound Ventures.
Don't forget to check out all the other awesome events happening at SXSW and tweet @StarterNoise to tell us what event you're most looking forward to!
Stay in the loop with us at StarterNoise to be the first to know when something big happens.

Katherine is a newbie to Denver. She recently completed her Masters in Peace and Justice Studies at the University of San Diego. When she isn't trying to save the world, Katherine is all about trying any and all delicious foods, hitting up the beach but not actually swimming (deathly afraid of sharks), and taking as many hikes as humanly possible.