Flash back to 2006. Boulder, Colorado, was known by the rest of the country as a eclectic little town at the base of the Rockies housing the University of Colorado while providing a safe haven for aficionados of everything outdoors—hiking, skiing, environmental groups, yoga at the heralded Red Rocks amphitheater, etc. Whatever your outlet, the lovable granola-fueled community had you covered.
Fast forward to 2010. Boulder is now a city with "six times more start-ups per capita than the nation's average" based on research conducted by the Kauffman Foundation. By 2013, that number had more than doubled. Boulder may very well become the next large affiliate city of Silicon Valley's cradle of innovation. The most compelling piece of evidence to support this claim comes from one of the most recognizable names in the world: Google.
In December of 2014, it was announced that the company would be expanding its Boulder campus with a combined total of 500,000 square feet in buildings and over 1,500 employees– a move that will cost an estimated $100 million; and that's not including the cost of the private transit line and the newly developed bike paths they are planning as well.
Skeptics argue that the expansion in the city's already limited spacing is a damning move that will inevitably result in a massive financial hike in real estate and general cost of living. But for the average Boulderite, the prospect of immense job growth, coupled with Google's interest in preserving Boulder's outdoorsy reputation, is too enticing to ignore. While noticeable changes in the cityscape will be seen as early as July, long term growth and development will be dictated by time and the response by people who have a passion for the future of technology.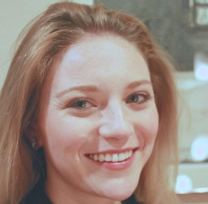 From the markets of Budapest to the skyscrapers of London, Caitlin is our expert on all things European. Located in Copenhagen, Denmark, Caitlin keeps us up-to-date on the European startup landscape, plus culture, food and whatever she finds along the way.