As a 21-year-old college student working in a bar, you might say "I have everything figured out." But let's say one day I want to adjust my glamorous lifestyle and aspire to make even more money in a cool "I'm going to be paying back student loans for 4 lifetimes if I don't work seven jobs at once" way. If I do have this change of heart, I'll turn to a book that pumped me up even more than Shia LaBeouf screaming "JUST DO IT" at me over and over until I cried.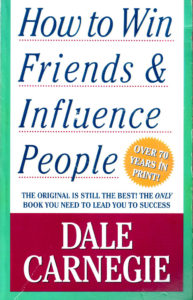 Dale Carnegie's book, How to Win Friends and Influence People is an absolute must read for aspiring entrepreneurs. A therapist recommended this book to me almost four years ago when I was starting college because I thought it would be difficult to make friends in a new state and at a new school. Turns out I was right and ended up transferring to a school closer to my hometown after one semester… oops. After I transferred, I decided to give this book a shot, and it truly changed my life.
In this book you'll learn how to:
1. Strive for and have success in life — especially in the professional world
2. Quickly form strong relationships with people
3. Impress and have engaging conversations with superiors or interviewers
4. Sway people to your way of thinking
5. Earn jobs or clients
6. Gain confidence when meeting new people
7. Physically, emotionally, and mentally make yourself more captivating to others … and much more.
Including all of the Harry Potter books and How to Win Friends and Influence People, I have read somewhere around eight books in my entire life and let me tell you something honestly: This. Book. Changed. My. Life.
Although I found it's lack of wizardry disappointing, I learned as much in this book as I did from any teacher, class, book, movie, wizard – you name it.
Just go here to order the kindle version of Daniel Carnegie's How to Win Friends and Influence People on Amazon for $11.99 or the paperback version for less than $8 … That's probably half the price of one cup of coffee from Starbucks. I'm just guessing… I'm not much of a coffee drinker.
Ever read this book or think you'll check it out? Tweet @StarterNoise to let us know!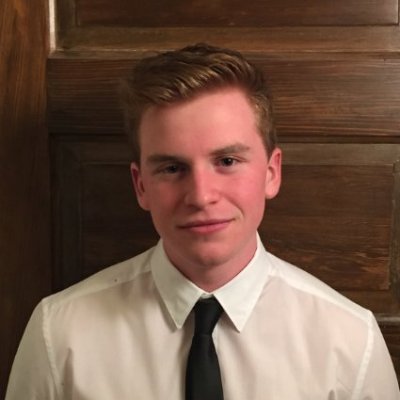 Mac is a University of Wisconsin-Milwaukee student studying advertising and public relations. After a long day of trying not to eat pizza for every single meal, Mac likes to burn a candle, watch The Office and have a slice of pizza. Mac also plays well with other dogs.