Your arms shake, your breath increases, and finally your fingertips slip. Only one place could have led you to the moment where you let go and fall freely.
Earth Treks. 
Across the nation, athletes seek to master a robust and exhilarating way to rock-climb. Earth Treks has been at the core of climbers' indoor experience, since owner Chris Warner opened his first gym in 1997.
Perhaps, while the vast 53 ft walls attract many urban enthusiasts, the fitness facility provides services that mark the very essence of strategic and attractive business.
How so? 
Community Inclusion
The company has been well-known to create a diverse space for climbers of all skill levels, backgrounds, and ages. From top rope beginners to those taking drastic falls on lead routes, there is always a space for every athlete. This is an essential aspect to create a welcoming atmosphere that appeals to a wide target market.
Financial Savvy Memberships 
The gym developed 5 unique ways climbing aficionados can obtain unlimited visits, yoga/fitness classes, and retail discounts. This includes individual, student, and family memberships. Climbers can choose the day pass, 7 visit pass, monthly, short-term, or annual membership. Providing options allows the client to feel in control and develops a personalized payment service. Users' memberships are also compatible at ET's partner gyms, including Planet Granite and Movement facilities.
Climbing Type Variety
A solo day of climbing would call for Earth Treks' bouldering section. Here, those willing to challenge themselves to over 250 routes can pull themselves to the top without any ropes attached. ET's second section includes top roping, where the belayer stands at the bottom and the climber knows they are securely attached. Lastly, advanced, and certified climbers can test their luck with leading. Lead climbers carry the rope up with them to clip it in at certain points on the wall. This type of climbing is challenging, because if the climber slips, they fall to their last clipped location. Wide variety creates depth for individuals to push their limits further.
Giving and Partnerships 
Though most fitness companies prioritize their profitability, Earth Treks has stood out by giving back to different organizations. Close to Denver, the Englewood location has partnered with six different non-profits such as Adaptive Adventures and Logos Wilderness Therapy. Additionally, ET is a major advocate for other climbing companies like Outward Bound. The benefits of creating these partnerships allow a bigger voice in the industry to represent impactful messages people want to hear and support.
Earth Treks has achieved what few companies can. They unlocked the key components of business such as profitability, human resources, customer relations, and combined them with their core values of passion, inclusion, and partnership. This is business as it should be.
So finally, all feeling returns to your arms, your breathing slows back down, and your climbing partner safely lowers you to the ground. Only one place could have led you to this moment.
Earth Treks.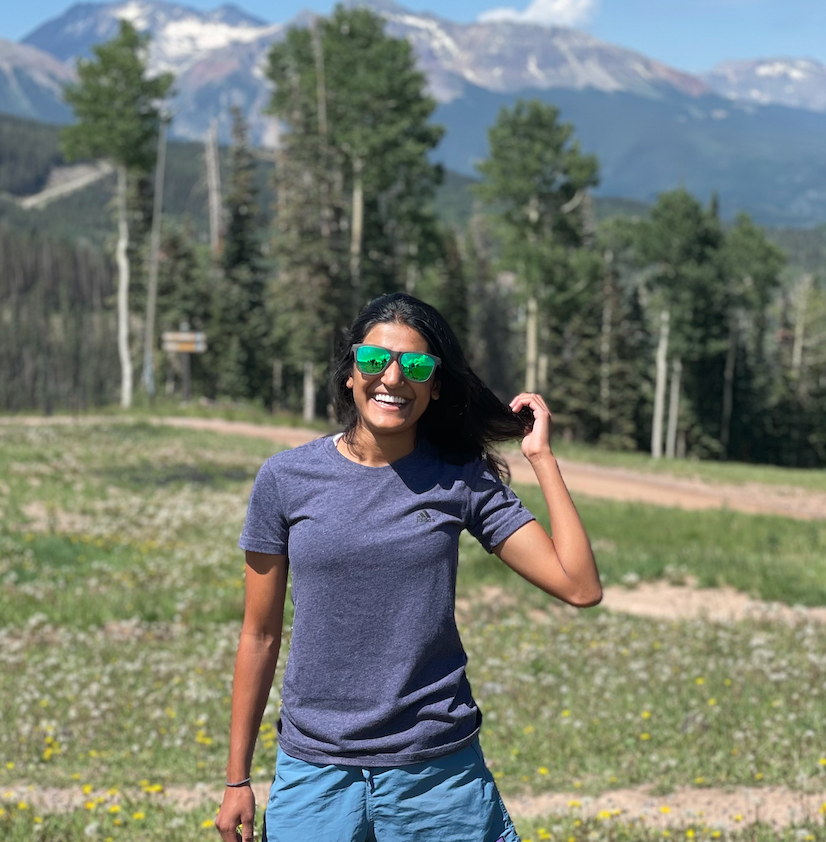 An early bird for any mountain escape and a night owl to prioritize her adventurous nature, Pria is pursuing a Major in Management and Entrepreneurship and a minor in Spanish at CU Boulder. When she's not running, climbing, or skiing, Pria comes to the start-up scene visualizing perhaps the biggest industries yet to be seen. Flying cars, robots, and those fancy Japanese toilets…. nah… More like herbal bars, 3d printed prosthetics, and an all-solar powered education.