Anxiety has risen in the modern world and some say it's due to the societal stress surrounding social media apps. What is the cure for this modern ailment? Well, you guessed it – an app.
Calm is a meditation and wellness app that has skyrocketed in downloads in recent years and thus, profitability. Calm, launched in 2012, is now valued at $1 billion after its latest round of financing. Calm's rising popularity is in line with a growing meditation trend. This trend has tripled in recent years according to the CDC, as people attempt to combat the stresses of the modern life.
Peace and Prosperity
Calm is for the millennial monk who can't afford to go to Nepal for an all-inclusive Buddhist retreat with orange-robed monks on a monastery on top of the snow-covered Himalayas.
Although the monks are not concerned with valuations and profitability, Calm CEO, Michael Acton Smith, is.
Smith says that his "vision is to build one of the most valuable and meaningful brands of the 21st century. Health and wellness is a $4 trillion industry and we believe there is a big opportunity to build the leading company in this fast-growing and important space."
The Right Product for the Modern Era 
Calm is getting its users spiritually rich while its shareholders are becoming financially rich. Users are eating up everything Calm has to offer, from mindfulness and wellness tools to guided meditation to a subscriber-based sleep helper.
Calm has been very successful thus far. However, it could continue to grow very strongly into the future due to the fact that millennials are unlikely to stop being bombarded with technology and social media any time soon.
If those monks in Nepal knew just how profitable the ancient art of meditation could be, maybe they'd be able to expand their robed wardrobe into a different color than orange, or even just a different shade.
Do you think that meditation and the Calm app are useful for battling modern-day stress? Share your thoughts with us on Twitter by sending us a Tweet @StarterNoise.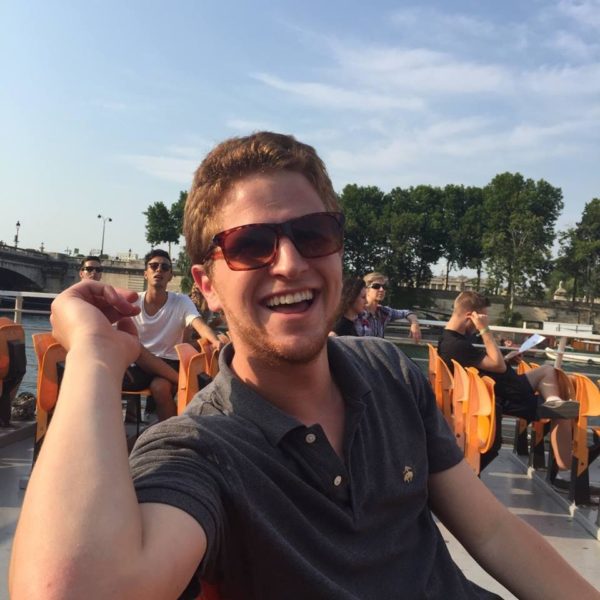 Jack's motto of "good vibes and high fives" has often gotten him in hot water with the vibe-less/hand-less community. Jack has worked for Robert Downey Jr.'s production company based in Venice Beach. Robert Downey Jr. would go on to say that he's never seen cleaner toilets in all his days. Jack is now based out of Boulder where he makes a living writing cartoons, unless you're a woman at a bar, in which case he's an oil tycoon. In Jack's free time he's become an avid supporter of charity work, but in a very abstract way.