Thanks to a unique student-led organization, Greens to Grounds, the CSA movement (Community Supported Agriculture) is growing amongst college students at the University of Virginia.
Founded by current students at UVA, William Henagan ('16) and Claire Councill ('17), Greens to Grounds is connecting nearly 1,000 students a month with fresh produce from farms near Charlottesville, Virginia.
Henagan spent summers working on sustainable farms and was motivated to share the approach to food with fellow students. Henagan explains:
"I wanted to empower people, offering an alternative to the monoculture industrial system, and do that in a college setting. I found a way to aggregate and connect a lot of the farms using sustainable practices in and around the Charlottesville area with the university community."
While Farmer's Markets are the traditional place to find local food, high prices are often at odds with student budgets.
"So, at the Farmer's market, you pay for the experience, but we were removing the experience and made a different experience that allowed our prices to be competitive with grocery store rates."
In Spring 2014, Henagan and three other volunteers made an initial investment in $500 of food and had students sign up online to purchase a weekly box of produce. They adapted the usual CSA model which comes from a single farm and surprise produce to customize the boxes based on produce from a variety of farms and were able to tell customers what each week's produce would be ahead of time.
After a well-received first round of distribution, Henagan and his team incorporated the organization and made plans to expand. By the Fall semester of 2014, Greens to Grounds was a team of 15 volunteers, selling 50-100 produce boxes a week, catering events, and offering educational programming to inform the campus community about sustainable food issues.
The organization found an opportunity to improve outreach efforts to low-income students on campus. Henagan explains the established support system required students to go to the basement of a central campus building to register for food aid, which made students feel stigmatized and thus less likely to take advantage of the aid. To combat this, Henagan says, "We created a discount code system that protects their identity that allows them to participate in this sustainability initiative that everyone else was interested in and it allowed our low-income students to become stakeholders in sustainability issues which was an area where that demographic of students traditionally feels they can't participate."
As the organization grew, Henagan sought guidance and support from the University's entrepreneurial programs. By January 2015, Henagan was able to raise approximately $30,000 in seed capital and grant aid to support the social venture.
"We were trying to show other students that all you had to do was select a problem and figure out how to solve that problem in the best way possible. Starting a venture doesn't have to be a capitalistic enterprise."
Henagan says the University's entrepreneurial program has grown in leaps and bounds in recent years, and the level of support has been important for the continued success of the organization. Mentorship opportunities, financial support, pitch competitions and other skill-building resources have enabled UVA students to go out and start ventures.
Greens to Grounds was incorporated as a nonprofit, and the revenue that is generated goes to fund educational programming about eating consciously, including events like a mock Farmer's Market to teach people about produce, like the difference between an heirloom tomato and a tomato grown in a monoculture environment.
Henagan says the next step of the organization is to further expand the low-income student outreach and institutionalize the program with the University to support more of the unversity's 1,000 low income students.
Could CSA's become the norm on college campuses? Tell us @StarterNoise #CampusCSA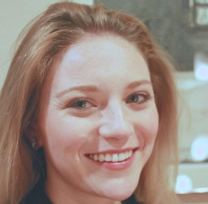 From the markets of Budapest to the skyscrapers of London, Caitlin is our expert on all things European. Located in Copenhagen, Denmark, Caitlin keeps us up-to-date on the European startup landscape, plus culture, food and whatever she finds along the way.