The possibility of a dicey Craigslist encounter always floats around in the back of your head when scrolling through the offerings. Cute clothes, but who is really behind the post? Thanks to UNItiques the world of fashion exchange got a lot safer and a little more fun.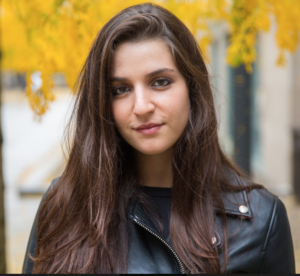 The concept is simple, and it is working. UNItiques focuses on giving college-aged women a chance to buy and sell clothes locally, on-campus or offline. As founder Alexandra Shadrow puts it, "This means students will never come face to face with 'strangers.'" They have done such a great job becoming a safe place that students trust that they've won awards and spread to over 500 campuses.
While the company plans to expand and include men's fashion in the future, they are currently thriving as a hub from college women. As Shadrow puts it, "We don't only allow women to sell, however we target our marketing towards women because we have a motto: 'We are who our members are.' Our members are college girls buying and selling fashion."
This niche market has hoisted UNItiques into top seller success. People who post items have a 32% chance of selling versus the industry marker of 5-10%. They also offer some of the best discounts on items, curate trends and take the lowest commission in the industry. It's hard not to succeed when you are offering so much of what consumer's want.
This success is opening the door for some new opportunities for UNItiques. They are working on a mobile app and have gotten some great airtime recently. We covered what we think makes UNItiques a success, what do you think? Tell us what you love about this concept by tweeting @StarterNoise