Good ideas can be found in the most unexpected places. For ChargeItSpot Founder Douglas Baldasare, the idea to develop mobile phone charging stations for retail stores struck during a Miami vacation. Baldasare and his friends were on the hunt for a DVD of Scarface, which was proving hard to find. With dying phone batteries, they couldn't split up to expand the search. Baldasare envisioned a solution where he could charge his phone in a nearby store, and the concept for ChargeItSpot was born.
Four years later, ChargeItSpot has more than 150 cell phone charging towers in stores in thirteen states, with national clients like Neiman Marcus, Nordstrom, Under Armour, Staples, Rite Aid, and Monte Carlo casinos. The free charging stations use an electronic locking system, and the design can be customized for each client. The utility for shoppers with low phone batteries is obvious, but Baldasare says the charging stations deliver returns for retailers as well, with the potential to draw in new visitors and keep existing customers shopping longer.
Baldasare decided to explore opportunities for ChargeItSpot while he was completing an MBA at The Wharton School of the University of Pennsylvania. In August 2012, ChargeItSpot's first unit was launched in a Whole Foods store in Philadelphia.
"Our first product was very basic, it was effectively a tower of lockers, in the lockers were a bunch of cords. It was great for a minimum viable product, but we needed to design something scaleable, that we could deploy across the country, and remotely monitor and service it," explains Baldasare.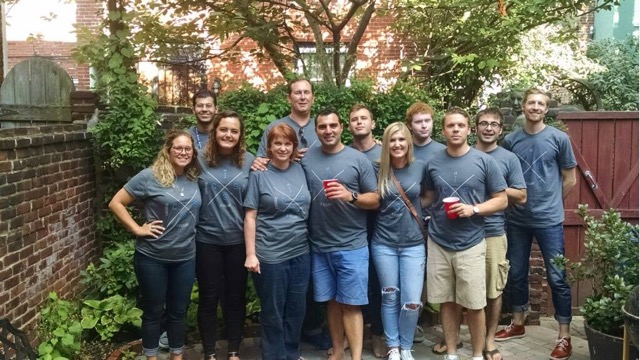 To figure out how to manufacture a more advanced product, Baldasare sought out experts who had worked with kiosk manufacturing. He found two industry veterans, Sheri Tate and Robert Kay on LinkedIn. Baldasare says having expert guidance was indispensable, but those resources can be costly. Tate and Kay initially joined the team part-time, and transitioned into full-time positions when the business got off the ground.
Baldasare notes another early struggle was convincing retailers that introducing ChargeItSpot would improve customer habits. He discovered that pitching a new product like this to clients demanded an appeal based on more than just numbers.
"Even if there is a beautiful ironclad logic, you still have to convince people to do something they haven't done before, and logic doesn't always win all. A lot of it is emotional, like do people feel like this is a trend that they have to get on, or else they're going to be missing out, and does it feel right politically for the company?"
Launching a startup can be exhilarating, but new entrepreneurs often overlook the role of patience and persistence, Baldasare says.
"Everything takes longer than you think. It feels like a game of chance to a lot of people who are about to get into it, but I think it takes a lot of time to develop a business that is viable and successful."
ChargeItSpot continues to expand to stores in the U.S. and Canada, coming to the rescue of shoppers battling low cell phone batteries everywhere.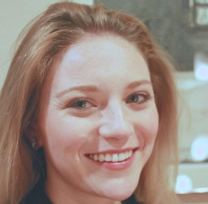 From the markets of Budapest to the skyscrapers of London, Caitlin is our expert on all things European. Located in Copenhagen, Denmark, Caitlin keeps us up-to-date on the European startup landscape, plus culture, food and whatever she finds along the way.