Denver Startup Week announced that over 10,000 people registered for this year's event—a record for this four-year-old conference. For some perspective: the conference had over 3,500 attendees in 2012. According to the organizers of the event, this officially makes Denver Startup Week the largest free entrepreneurial event in North America.
ICYMI: We reached our goal of 10,000 registered #DENStartupWeek attendees. THANK YOU TO OUR AWESOME COMMUNITY! pic.twitter.com/t5DcaCAzYg

— Denver Startup Week (@DENStartupWeek) September 30, 2015
To many, Colorado as a state is only famous for getting high or the glorious scenery. They might have no idea that Colorado is actually making headlines in the entrepreneurial space. Yet according to this study, Boulder is the top third city in the U.S. for millennial entrepreneurs. Woah. Stand back, outdoorsmen. A new trend is heading toward the Centennial State, and it doesn't only incorporate Chacos, long beards, or granola (or weed, for that matter).
Many of the over-200 scheduled events for Denver Startup Week hit attendee gold. Brad Feld and Sean Wise—authors of Startup Opportunities: Know When To Quit Your Day Job—spoke to a room packed out with over 200 people, while Prime Health tweeted that they'd had 900 RSVPs to a 500-space event.
"Move on over we're expecting more." 900 RSVPs only 500 seats! Hey there #CODigitalHealth & #DenStartupWeek fans! pic.twitter.com/ClugovbOZ6

— Prime Health (@PrimeHealthCO) October 1, 2015
Because of all the true growth and success of this Startup Week, Denver is receiving national recognition in terms of entrepreneurship. This will bring national investors, researchers, and more startup launches to Colorado. Chase Bank is a leading sponsor for Denver Startup Week, and even awarded a $50,000 grant to a nonprofit incubator in celebration of this year's conference.
Some highlights of this year's Startup Week were the Startup Crawl, which was basically pubcrawl-esque that showcased 15 outstanding Denver startups to tech enthusiasts. Another popular event was the Women Who Startup Summit—an organization whose goal is to encourage and support women entrepreneurs and has grown to over 1,200 members in Denver alone. A number of leading CEOs and Co-Founders from successful Denver startups also attended to give advice and first-hand experience. This year's Digital Health Challenge was also an excellent opportunity for digital health startups to pitch and gain $150,000 in seed money.
There's a lot of #StartupCrawl left to go! Celebrate #DENStartupWeek with us – come join the crowd. #humpday pic.twitter.com/bcfvgQGyEN

— Zayo Group (@ZayoGroup) September 30, 2015
For anyone interested in starting a business or launching an entrepreneurial endeavor, Denver Startup Week may be the best place to make networking connections, learn more about the startup world, and ask question after question. The week is geared toward those who don't want to feel alone and wish to cultivate community during the challenging journey of launching a startup. It's obvious that this conference should be on one's radar to attend in the upcoming years. Colorado is a state to watch when it comes to booming entrepreneurial success. (Not just the weed.)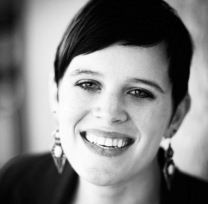 After working in publishing at Penguin Random House, Teryn O'Brien went the entrepreneurial route and launched her own business to help organizations and individuals tell their stories through photography, writing, video, and online marketing strategy. Teryn enjoys exploring the startup & entrepreneurial world, mentoring writers & storytellers, and speaking out against injustice in all its forms. She spends her free time hiking Colorado, writing books, and drinking too much tea.