How one entrepreneur used the pandemic as an opportunity to create a revolutionary new wedding experience- highly Instagrammable ceremonies. 
Unfortunately, the pandemic stopped many weddings from happening this year. 
Based in Ojai, California at the base of the Topanga Mountains near Santa Barbara, Kat Ferguson's firm was a highly sought after destination for weddings. 
The firm, Little Creek Events, had 20 receptions scheduled for the spring and early summer of 2020.
Before the pandemic, couples from all over the world traveled there to host weddings ranging from 120 to 180 people. A 75-person event was considered a small event for the company. 
After the pandemic hit, it had none. 
"I went into my own time of reflection," said Ferguson. "I got very quiet on Instagram. I didn't feel like there was anything that I could post that was relevant or kind. I couldn't post about weddings when people were canceling their weddings."
Ferguson watched couples opting for the courthouse or getting married in toned-down ceremonies much different from the event they'd first imagined. 
The entrepreneur saw a need for something more stylized, intimate, unique, and memorable. So she created a business model that was exactly that.
Her pivot? The Reimagined Wedding: a business that creates boutique wedding ceremonies for style-driven couples who want to keep it simple but aren't willing to compromise on the details.
The Reimagined Wedding is an event planning business "with an innovative sense of style," the company website states. It specializes in modern elopement ceremonies in an adaptive way and helps couples craft their dream wedding- even in an unimaginable time. 
Offering special pop-up ceremony alternatives that provide couples with a chapel at a beautiful venue, the company allows its clients to have a ceremony adjacent to that for which they were hoping before the pandemic. 
The Reimagined Wedding had "brought all of the critical elements together for stylish couples who want to elope in a beautiful place with the most on-trend floral and photography." The business has created "a turn-key solution for couples forced to 'reimagine' their weddings due to COVID-19 or for those who are looking to tie-the-knot in a more private way."
The ceremony prices range from  $2,800 to $4,300, giving couples an all-inclusive elopement package options that are fully COVID-19 compliant—outdoors, and with a maximum of 12 people. 
The aesthetic of the ceremonies? "Brides wear pale pink flower crowns, guests are given cotton masks printed with tiny daisies and champagne served in crystal flutes."
"For all intents and purposes, it works just like a Vegas wedding chapel," said Ferguson. "But the difference is it's beautiful."
There are three to five ceremonies on a given day, allowing couples to stay at the venue for 90 minutes. 
The coronavirus-friendly business was initially a temporary trend as a result of the pandemic but has become a fully sustainable business model. So sustainable, in fact, that Ferguson plans to keep the micro-weddings going even after the pandemic ceases. 
"Leave the courthouse behind," reads the company website. "It's a step above the courthouse. It's definitely a little bougie. But at least we'll never have silk flowers."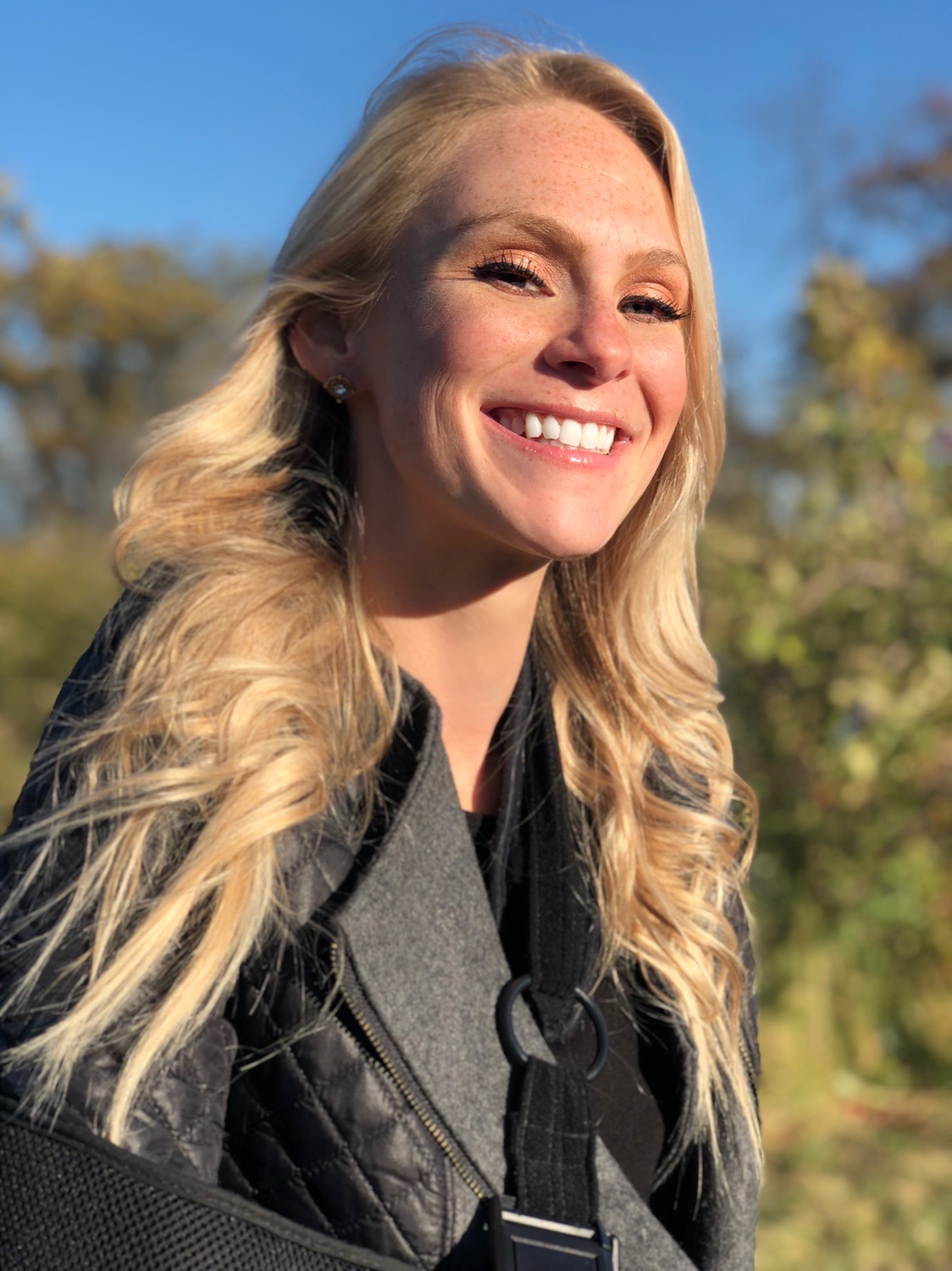 digital strategist | women's entrepreneurship founder | comedy writer
tech & startup expert | fantasy football disgrace | bee movie superfan | LA & MKE