Nearly every gal out there knows the struggle of finding a good fitting pair of jeans. What's even harder is finding a brand that works with your budget because, lets face it, designer jeans can be super expensive. On that note, wouldn't it be nice if you could get a great pair of jeans for a price that didn't break the bank … and delivered right to your door? That dream could become reality thanks to Redenim—a brand spankin' new startup that supplies you a sweet pair of jeans every month.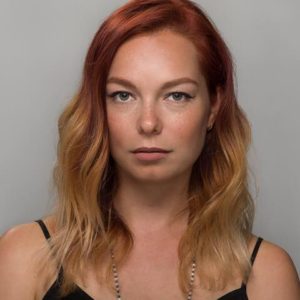 Redenim originated from the creative genius of Kelly Ernst, an Austin based entrepreneur. After making a big-girl purchase on a $200 pair of designer jeans, Ernst quickly outgrew the jeans and donated them to charity. In hopes of avoiding that devastating situation ever again, Ernst thought it would be fabulous (and we agree) to start a monthly subscription jean company that would get all the girls out there into a designer pair of jeans every month for only $29.99. Ernst explained: "What makes us stand out from other clothing subscription boxes is that we are hyper focused on getting the "jean's experience" right for women because it is so specific. By offering the flexibility to exchange jeans for a new size or style helps take the commitment anxiety out of the equation and creates space for women to feel like they don't need to lose weight to fit into a pair of jeans. Body positivity is a pillar of our brand and we want every woman to be able to wear a pair of jeans that makes her feel confident, beautiful, and above all happy with her body as it is, and as it will be."
As we all know, launching a startup isn't a walk in the park. Redenim was 'soft-launched' in July of 2016. In high hopes of gathering a beta group to test out the concept, Ernst was met with a whopping zero participants. But that didn't stop her one bit because shortly after she went to pitch to premium denim brands at a buyer's market, she ended up walking away with 5 new partnerships. (Major congrats!) And listen here because Ernst offered up some great advice: "A great deal of pitch preparation is really about being able to clearly articulate the problem that you're solving in a way that makes sense to a wide array of people." StarterNoise likes the sound of that. So take a deep breath and let your confidence outshine any of your nerves. If you've got a great idea—let it show!
So when you think Redenim think subversive, body-positive, and sustainable. What are your thoughts on Redenim? Tweet @StarterNoise to tell us all about!