Quick, name the easiest way to look environmentally conscious without any real effort. If you said "cutting up plastic six pack rings," you win this round.
Like many of you, I was taught to do this at a young age to prevent sea turtles and ocean life from getting their heads stuck in the plastic. It made no difference to me that I lived in Colorado – a land-locked state with a wild sea turtle population of approximately zero. Cutting up rings before throwing them in the garbage made me feel good about my place in the world, and I continued doing it as I graduated from Pepsi products to beer. Much to my surprise, this stalwart attempt at environmental stewardship is a mostly empty gesture in coastal communities, as the plastic rings – even when cut – are wreaking havoc in the oceans where they are eaten by turtles, fish, and other marine life. But, as Homer Simpson once said, alcohol is not only the cause of, but the solution to all of life's problems.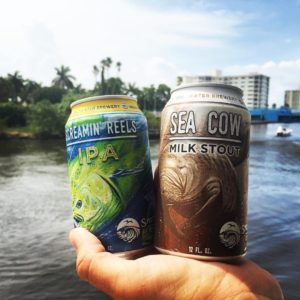 Saltwater Brewery was founded in 2013 in Delray Beach, Florida by a group of self-described ocean fanatics. President and Co-founder Chris Gove describes the ocean as the "jewel of his life," and set forth with his friends to create a company which would match their passion for the sea. The rapidly growing microbrewery places extreme importance on the craft of making beer, but also giving back to ocean charities such as CCA Florida, The Surfrider Foundation, and The Ocean Foundation. In many ways, their story mirrors many in the booming craft beer industry; beer fans themselves, they aim to bring microbrewing to a market without a lot of craft options, striving to create high quality product made from the best ingredients and brewed with care. But it is the effort they have put in to go above the call of good beer that has separated Saltwater Brewery from the competition.
Earlier this year, Saltwater partnered with WeBelievers and Entelequia Inc. to roll out edible six-pack rings for their canned beer – a first in the beverage industry.
"We wanted to go after the source of the problem," says Gove, "this is not a band aid."
The concept is simple, but revolutionary. Rather than creating exponentially more waste, the edible rings make use of the spent grain leftover after the brewing process, which is pressed into molds to create the packaging. If properly disposed of, the rings are 100% biodegradable, and break down rapidly in the ground. If, however, the rings follow the unfortunate path of plastic and end up in the ocean, they can be safely eaten by all manner of wildlife. Currently, the process is unique to Saltwater Brewery, who 3D – printed the prototype molds before adapting them into aluminum molds with a longer lifespan.
But Gove sees this only as the beginning, and he's right to think so. Response to the rings' announcement has been monumental. A Youtube video announcing the product was posted in May, and has nearly half a million views already. Countless stories have been written about the small brewery and their big ideas, and the public response has been nearly universally positive. One of the only challenges to the idea has been the cost difference to the end consumer.
"Right now, the price difference is pretty negligible – only a few pennies higher than the plastic," he says, "but if we get a bunch of other brewers using them, and contributing their waste materials, that price is going to come down dramatically."
When I asked if this is a technology he'd be willing to sell to the "bigger guys," Gove was optimistic about the future, but made it clear his interest was on much more than the bottom line.
"This is something that is bigger than us," he says, "we want to prove it to others, and make it feasible. Then, we will see."
There is a common school of thought among young entrepreneurs as they start out in the marketplace – their company is going to be the one to do things "the right way." This can mean a number of different things from sourcing materials ethically and achieving uncommon quality to building a unique company culture which attracts only the best and brightest. To the folks at Saltwater Brewery, doing things the right way meant growing a company that helps protect the ocean for generations to come. If the buzz surrounding the edible rings is any indication, they are well on their way.
Would you be willing to pay a little extra for a product that is making tangible positive change? What other ideas do you have to make the microbrewing industry more ecologically friendly? Let us know @StarterNoise.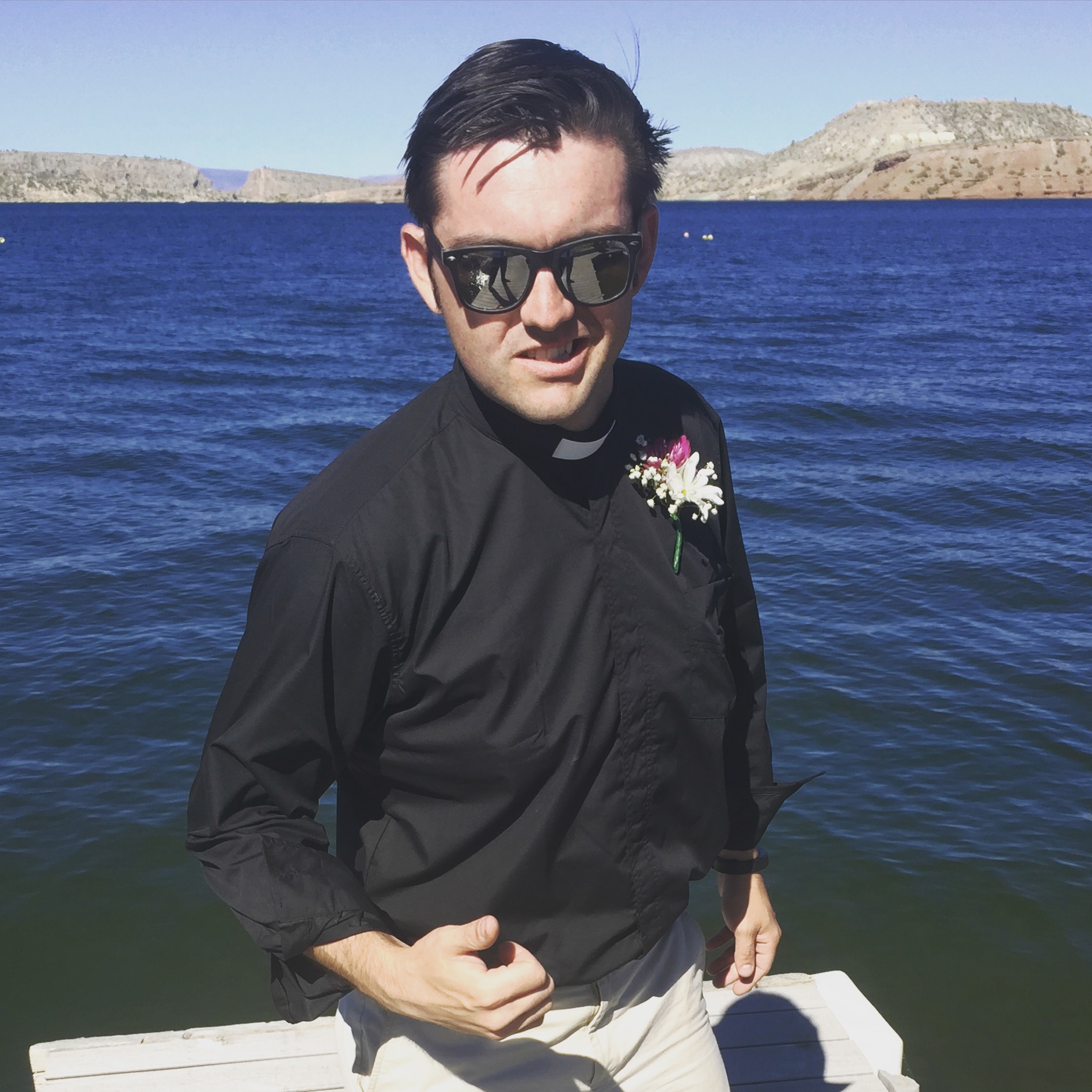 James Stuart is a failed astronomer, paleontologist, and amateur beekeeper turned writer. Once described as "enervating, but fun," his interests are varied – including things, stuff, places, and events. He is on a lifelong pursuit to know as much as possible about everything, and will ensure you always have something interesting to talk about at the bar.