South by Southwest, often referred to by its unpronounceable shorthand SXSW (trust me, it can't be done), is kicking off on March 10th in Austin, Texas and will continue until the 19th. A community of artists, entrepreneurs, entertainers, developers, musicians, filmmakers, business owners, politicians, and everyday citizens will descend on Texas' capital as they look to discover, create, and inspire. And with more than 1,400 bands playing at a slew of downtown venues, you'll be sure to discover your soundtrack for your days of wandering and discovering around the many conferences, speeches, and exhibitions SXSW has to offer.

Even catch the freshly unemployed Joe Biden, the 47th Vice President of the United States, on March 12 at 3:30 PM at the Austin Convention Center as he divulges state secrets (or maybe just sage words on topical issues like technology and his healthcare initiative to end cancer). The possibilities are endless and can be overwhelming. As in previous years, it's destined to be a sensory overload of new experiences and fresh discoveries.
These disrupters of their respective industries will, in keeping with Austin's city motto of 'Keep Austin Weird', show off their currently strange ideas and creations that are sure to be the new normal in the coming years. StarterNoise will be there with a press pass to cover some of these mavericks and interview some badass new startups who are disrupting the industry. We'll be covering startup sessions and pitch competitions at the Startup Village located in the Austin Hilton. We'll also be covering Tech Industry sessions taking place in the Austin Convention Center and the JW Marriott Hotel.
And don't forget to check out tech icons already known to be speaking, including; Jean Case, co-founder of the entrepreneurial investment organization known as the Case Foundation; Dr. Jeff Wilson, the CEO of the micro-housing startup Kasita; and Samantha Snabes, the CEO of the 3D printing company re:3D. See you there!
What badass tech startups do you want covered? Tweet us @StarterNoise.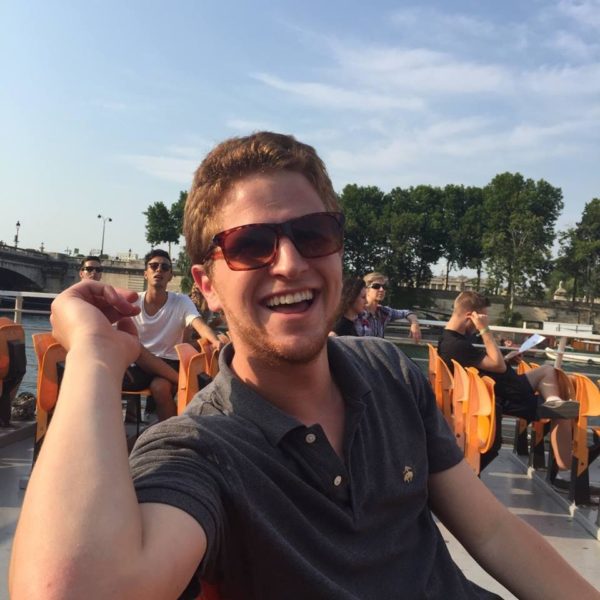 Jack's motto of "good vibes and high fives" has often gotten him in hot water with the vibe-less/hand-less community. Jack has worked for Robert Downey Jr.'s production company based in Venice Beach. Robert Downey Jr. would go on to say that he's never seen cleaner toilets in all his days. Jack is now based out of Boulder where he makes a living writing cartoons, unless you're a woman at a bar, in which case he's an oil tycoon. In Jack's free time he's become an avid supporter of charity work, but in a very abstract way.