A startup enters the world in an infancy stage that requires tremendous innovation and commitment from its founders. Some startups can hit the ground running but others need a little extra help taking their first few steps into the wild world of business. It can be difficult finding support when startups seem to be straggling behind when they first launch, but thanks to Expa Labs, startups may be able to get all the extra help they need right from the get-go.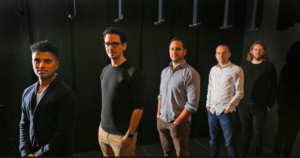 In 2013, Expa Labs was designed to help entrepreneurs build on their ideas while working alongside experienced and well-designed companies. During the 180-day program in San Francisco and New York, entrepreneurs design and consult their ideas with the pros so that any questions can be answered and tough roadblocks can be avoided. Better yet, new companies receive $500,000 in funding to create, build, and launch their product.
As you can probably guess, Expa Labs is competitive and only a handful of startups are able to join the program each year. And for good reason, because each startup that is selected to join Expa Labs gets to work alongside this impressive list of companies: Uber, Haus, Mix, Ando, Spot, Operator, Current, Metabase, Kit, Reserve, and Drip.
Sounds pretty amazing, right? Expa Labs offers a comprehensive FAQ page to answer any of your dying questions. Although they haven't announced their 2017 application deadline, its worth a look to see if applying to Expa Labs would be a good fit for you or your startup. Tweet @StarterNoise to let us know if you'd give Expa Labs a try.