Blogs have been around for quite some time now, but bloggers have just begun to get into the financial swing of things. After starting her blog to promote her own jewelry venture, Amber Venz, wondered how she'd ever make money. Five years and two companies later, the fashionista for $500 million in global retail sales.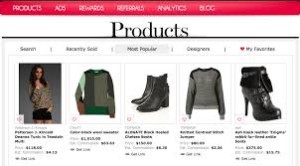 Venz's first company RewardStyle, is a posh invitation-only service that connects bloggers with fashion-forward brands. Bloggers and brands have responded in well-dressed herds. The site receives up to 100 applications from wanna-be fashion bloggers a day. Brands, including SAKS Fifth Avenue and Nordstrom,  have built entire teams dedicated to working with the site.
This chic little company has made it possible for anyone to start their business as a fashion blogger. An entrepreneurial business like this one is a perfect choice for budding collegiate CEOs. Startup costs are minimal and style is required.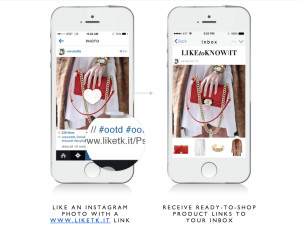 While all that is impressive, Venz didn't stop there. If you follow any fashion bloggers at all on Instagram, your feed has no doubt become stuffed with links to the entrepreneur's new venture LIKEtoKNOW.it. The site cleverly enables registered users to simply click on a Instagram post link to receive a email with information on the trendy fur jacket they were just coveting. Are you a collegiate trend-setter and Instagram-junkie? LIKEtoKNOW.it just became your new business partner.
With this fashion blogger's innovation, the way we shop is changing. Consumers can become even lazier. Retail web browsing is over. After following a few favorite Instagram fashionistas, all you'll have to do is click to find your next outfit. But, what does this mean for the retail industry? Fashion bloggers are fast becoming a retailers best friend. Advertising becomes a little more personal when it's a scroll away on your favorite blogger's Instagram. An already fast growing segment of fashion bloggers will grow exponentially with the promise of easy affiliate funds. That doesn't sound all that bad, does it? The annoying part for consumer's comes when they open up their inbox to 27 emails from their new LIKEtoKNOW.it friends. But that's what the email subscriptions setting page is for.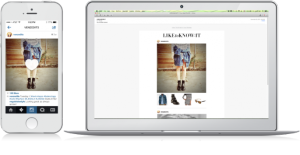 So quit your boring university side job and become a fashion blogger with funds. That is, if you're up for a style-filled challenge.
What industry will be next to jump on the blogger affiliate chain? Will you be the next blogger to jump in? Tweet us your guess/dream to @StarterNoise with #bloggerbankroll