Just behind the white picket fence, a gray house sits on the local boulevard in Littleton, Colorado. The family behind the house – a community of students, film professionals, and executive director of the Binning Foundation, Sean O'Shea. 
Setting high expectations, the nonprofit organization empowers kids in constructive professional programs including film, technology, and outdoor experiences. 
Speaking with Sean was an opportunity to understand core mechanisms the foundation uses to develop next generation leaders. Almost any business can soak in O'Shea's notable remarks. 
"We are relationship driven with our students; they need experiential based learning." 
Through the organization's film school, students must come to what O'Shea described as a  consensus on vision. In order to progress through the 8 week course they need to write scripts, shoot and direct their film, and vigorously work through the editing process. The deadline – a hard 5:00 pm at the end of the summer where films are digitally submitted to top judges in New York and shown locally on the big screen. 
Not only are they gaining professional skills, "If your team is hungry, call Chick-Fil-A, order some nuggets" said O'shea. "For a 14 year old that can be scary, but we consider it a safe risk. The more safe risks you take the more confidence you're going to build." 
O'shea also emphasized the importance of servant leadership, a method his team uses to guide students rather than constantly hovering over their shoulders.  
"Our partnerships realize the value of what we're doing and want to help." 
Working with a variety of partnerships such as Denver Housing and Littleton Public Schools,  allows the foundation to employ different vehicles for their operation. 
Looking around you could feel the energy of the kids eager to submit their final projects and achieve something much bigger than themselves. Student roles include directors, producers, and cinematographers – all levels of leadership. Partnerships operate in the same manner – working towards a common mission. 
 By fine tuning kids' personal development they go back out in society with the tools they need to succeed. 
"You don't have to become a corporate drone" 
Though Sean left the corporate industry over 25 years ago, his current position allows him to drive these effective programs and balance the duties as steward for the Binning's funds.
Out of fear of becoming a corporate drone I asked him why he entered the nonprofit sector. 
"It was partly my upbringing. I have always been fascinated by family dynamics and philanthropy believing it should be passed down. Remember every job has value, no one size is going to fit all, even if you are in the corporate industry you can make your path anything you desire." 
As the foundation modifies their programs and implements innovative solutions, I was also able to speak with Katey St. John, a CU Boulder film graduate and mentor at Binning. 
Hoping to land a career in New York, the impressive grad combined her interests in both journalism and film, entering the documentary industry. On-screen she hopes to shine light on the climate crisis. 
Her most recent senior capstone "Uprooting the Food System" featured the Golden Hoof Farm in Boulder following sustainable practice for beef production.
These exciting on-screen works are not only for audiences to enjoy, but are reminders of how much growth students can achieve. As an aspiring film-maker myself, you have to appreciate the patience, interest, and dedication brought to the table. 
 The Binning Foundation is a testament to giving back to the community. However, as Sean clarified, any business can succeed as long as you have the heart and pure passion to make it happen. 
Perhaps the greatest film of all has always been the entrepreneurial spirit needed to create your vision. Only then will your work become timeless. Share your thought with us @starternoise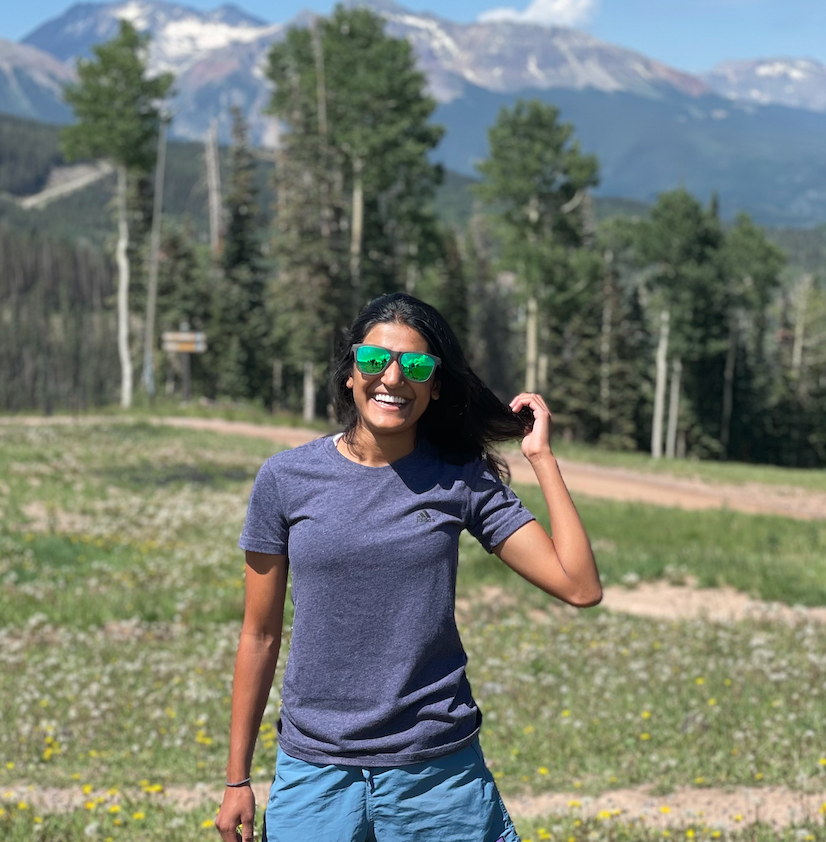 An early bird for any mountain escape and a night owl to prioritize her adventurous nature, Pria is pursuing a Major in Management and Entrepreneurship and a minor in Spanish at CU Boulder. When she's not running, climbing, or skiing, Pria comes to the start-up scene visualizing perhaps the biggest industries yet to be seen. Flying cars, robots, and those fancy Japanese toilets…. nah… More like herbal bars, 3d printed prosthetics, and an all-solar powered education.