The popular dating/socializing app, 'Tinder' has officially made the announcement that former Ebay and Microsoft executive, Hugh Williams has accepted the position of engineering VP. When asked about the new job Williams provided a detailed response that levied an aura of both confidence and competency: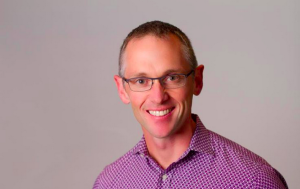 "I've spent a lot of time working on data problems, using large amounts of customer data to iteratively improve a product over time," said Williams. "That challenge is super important here at Tinder. We want to listen to our customers and make the product even better than it is today. Tinder already has massive scale and is still growing, and being [at Tinder] is an exciting opportunity for someone like me, who loves big complicated distributed systems."
Tinder has been very vocal that they are investing a substantial portion of their funds on an increased number of engineers in order to keep the app relevant via high-grade functionality to facilitate easier communication pathways between users or potential matches. Despite this, when Tinder CEO, Tim Payne was asked whether or not the app had any future in categorical match-making (I.E. platonic relationships, professional advancement, etc) his response was about as coy as humanly imaginable: "Stay tuned."
From an outsider's perspective, this was a huge move for Tinder drafting someone as high a caliber as Williams for the role of engineering VP. His work at Microsoft and Ebay shows that he is one of the most qualified and innovative individuals currently working in the tech world and will be no stranger to either controversy or competition in regards to one of the most polarizing apps on the market right now.
So what do you think? Will Tinder's stock gradually continue to skyrocket? And will we see Tinder branch into more lucrative business models while still remaining true to its' original model? Tweet us your thoughts at @StarterNoise using the hashtag #WilliamstoTinder