Jesse Golden is one of those people you casually come across on Instagram only to find yourself falling into a whirlwind of all their posts.  Not only does Jesse have the most beautiful soul, but she shares so much wisdom and knowledge with her audience.  We had the pleasure of interviewing Jesse where she shared her story of how she became the magical woman she is today: a devoted mother, Holistic Health Practitioner, Hatha yoga teacher, author, model, and owner of The Golden Secrets.   
We hope this inspires you as much as it did us.
At the age of 14, Jesse began formulating her own essential oil blends. This helped her formulate her signature scent and build a foundation for her own natural healing remedies.  Little did she know this would help her launch The Golden Secrets.  
"Nature cures when a cure is possible."
Jesse walked us through her life challenges that shaped her current reality.  From raising her son Kaelo as a single mother, being in the modeling industry, and living with a debilitating disease, Rheumatoid Arthritis.  "I harnessed many alternative, natural modalities that have helped me along the way."  
Jesse is an incredible example of a "superwoman," fearlessly authentic and true to herself.  Beginning her blog in 2009, Jesse started sharing ancient wisdoms and healing modalities with her followers.  "Everyone would ask me, what is your golden secret?  They literally gave me the name." 
Jesse explained that as a model she didn't have control of what was being put on her skin everyday, so she began creating it.  "I always tell people this is not new wisdom, I'm not reinventing the wheel, but we need to return to ancient wisdom, because I think we got so lost, especially in the beauty world and especially having spent so much of my life as a model." 
Her best advice for a young entrepreneur: "when you really want something done you just figure it out and start taking steps to get it done."  This is exactly what she did, she created something she knew would help her, and others – and launched Golden Secrets. 
All are made with organic, nutrient dense ingredients dating back to ancient traditions and healing modalities. These products are natural, safe, and smell amazing! Some of the products we've tried and swear by include the Youth Beauty Face Oil, Aura Clearing Mist and Goddess Shaping Body Oil.
Apart from her luscious beauty brand, Jesse shares beautiful insights relating to self-love and manifestation.  "Self love is the foundation for everything, especially when finding a partner." (Check out her affirmations filter on Instagram!)
Jesse met her husband Devon Long at the age of 39, after building a strong foundation of self-love within herself and manifesting her perfect companion. We could feel the love and gratitude she has for him and the beautiful relationship they have built throughout our chat – truly electric!  One of the inspiring things she shared, "we play this imagination game where we tell each other what our next six months will look like.  We just tell a story to each other, how we act, how we want an ideal outcome to come about, and we just raise our vibration."  A simple and great reminder that we can all manifest something beautiful and raise our vibrations. 
We'll leave you with some words of wisdom from a true goddess…
"Follow what lights you up, whatever that is for you, you don't necessarily have to have all the skills and know everything.  You can teach yourself along the way.  By following your inner compass, this feeling in your body that excites you, that is key."
We hope you feel  inspired by Jesse and her glowing energy!  Go check out her instagram and The Golden Secrets.  Use code StarterNoise10 for 10% off all purchases. Enjoy! Xx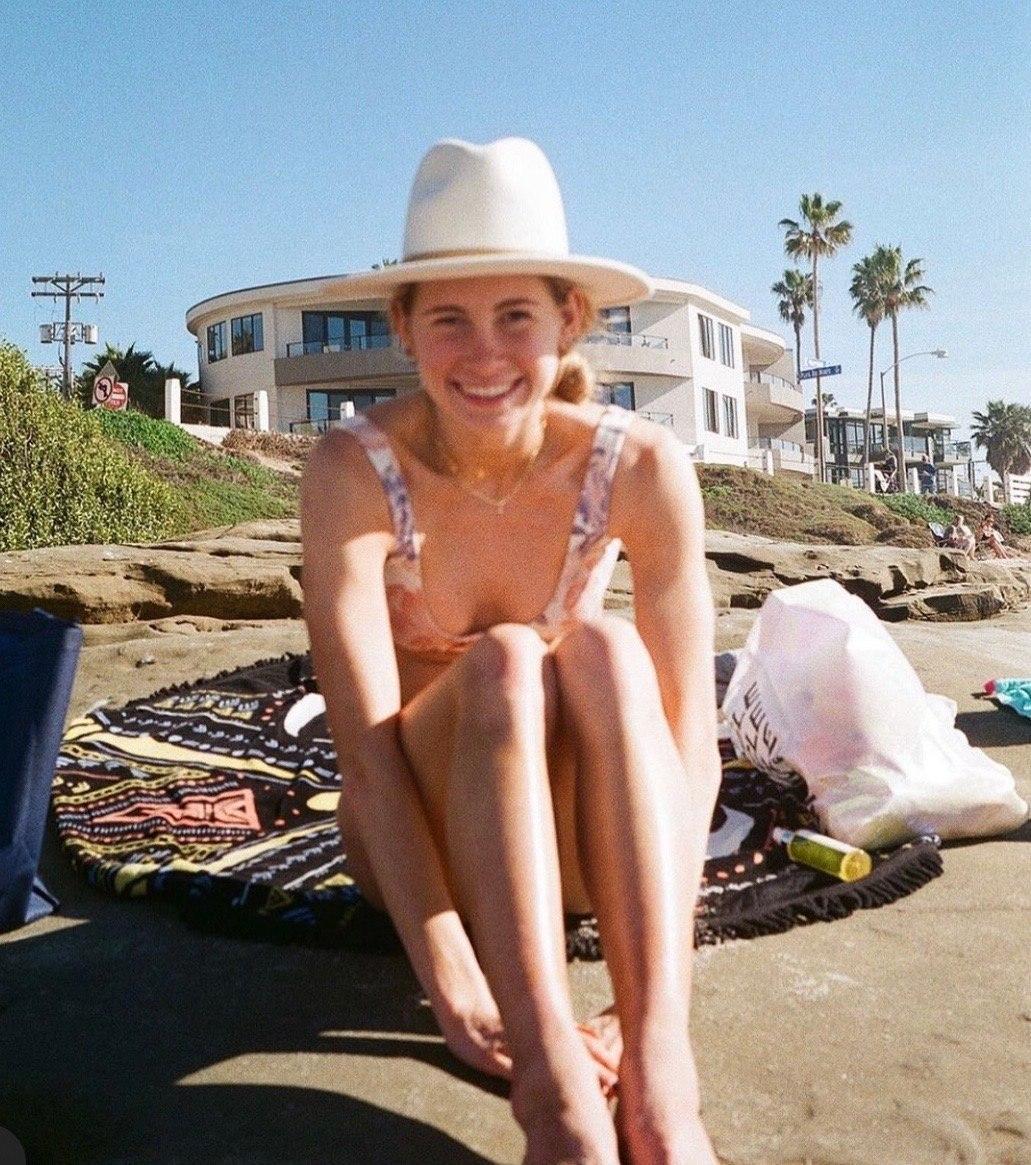 Morgan is a student at the University of San Diego majoring in Business Administration and minoring in Entrepreneurship. Not afraid to run a 10k or test out a new product for review, Morgan is our go-to for all things spirituality, health, wellness, and the hottest spots to check out in Denver and San Diego. Also a podcast junkie, Morgan can always recommend a killer listen ranging from the newest data on MDMA research to ways we can begin understanding the microbiome.