Founders Jake Bullock and Luke Anderson are stirring up the way we think about getting "buzzed."  This celebrity-loved beverage is unlocking immense social potential. CANN has formulated a cannabis-infused social tonic that is based on the principle of micro-dosing.  And dare I mention, no hangover.
Many of the substances we consume are based on the principle of micro-dosing— having wine by the glass until you feel a buzz or having multiple cups of coffee throughout the day.  
Consumers who aren't interested in smoking weed are somewhat pushed to the edibles category, which is not always a great place to start (I am sure many of us can think of a horror story).  Edibles are often very potent and hit in a much different way.  Jake shared, "gummy candies and chocolates didn't really feel adult, they didn't align with how we socialize."  Sparking an idea, Jake turned his garage into a "beverage lab" with a vision to create a "weed-drink" that had the potential to replace alcohol.
After experimenting with many formulas and concoctions, Jake and Luke perfected their product and secured enough funding to launch CANN.  With investments from Gwyneth Paltrow, Ruby Rose, Kate Hudson, and more, CANN was proving to be intriguing to many.
Each CANN consists of two milligrams of THC and comes in a six-pack.  By bringing the dosing down, "you get a euphoric, much more controllable, uplifting experience."   The idea is that you buy a six-pack of CANN just as you would of beer or seltzers. This allows a group of people to share them, to sip and enjoy a few of them.  
The experience of drinking a CANN has positioned itself as an alcohol replacement.  Jake shared, "I drink significantly less alcohol in a week than I would have before.  I not only have an alternative, but it actually tastes great."  For many of us we have learned to appreciate the taste of alcohol overtime and enjoy the psychological effect of a positive feeling.  But alcohol does not necessarily taste great.  CANN is leveraging a similar feeling, if not better, but one that tastes great and is hangover-free.
CANN flavors are unique and delicious— Lemon Lavender, Blood Orange Cardamom, Grapefruit Rosemary, and Limited Edition flavors.  Each CANN is all-natural, gluten-free, non-GMO, uses organic agave and sources the purest cannabis.  A major draw to CANN over alcohol is that there are NO HANGOVERS.  A social tonic with no hangover?  You read that right.
Jake spoke about the process of formulating CANN..  "We didn't want to go in and totally surrender our agency to consumers.  Luke and I have been trained at Bain & Co. that if you try to appease large groups of people, you'll design something that leaves people wanting in a number of categories."  
CANN wanted to create something that was different, something that didn't exist but should.  Something that hit all the categories that were a 10/10 for the consumer.  "Often consumers aren't able to appreciate how different a product is because they are stuck in a world that uses points of comparison.  So we were very careful with what we asked consumers and only tested things that were a 10/10 for both us and the consumer," shared Jake.
CANN has a fantastic vision that is both quirky and rebellious, these social tonics are creating new social experiences.  Experiences that feel more engaging, uplifting, and do not come with all the negative and harmful effects that many experience when overindulging with alcohol.
I asked Jake a daily non-negotiable he practices in his own life and was very impressed by his answer.  "I will not look at my phone until I get to my desk. It is kind of a crazy thing to think about.  I spent so many years in the corporate world and the first thing I would do when I woke up is grab my phone.  I would be getting ready in the morning and found that I would be thinking on somebody else's terms and immediately stressed about something that I couldn't control until I got to my desk.  So I changed that habit and it has been a really transformative change for me.  It has allowed me to build up into my day and create my morning on my own terms instead of making decisions from a stress induced mind."
We are excited to see CANN take its cannabis-infused drinks to the next level. Let us know what you think @StarterNoise.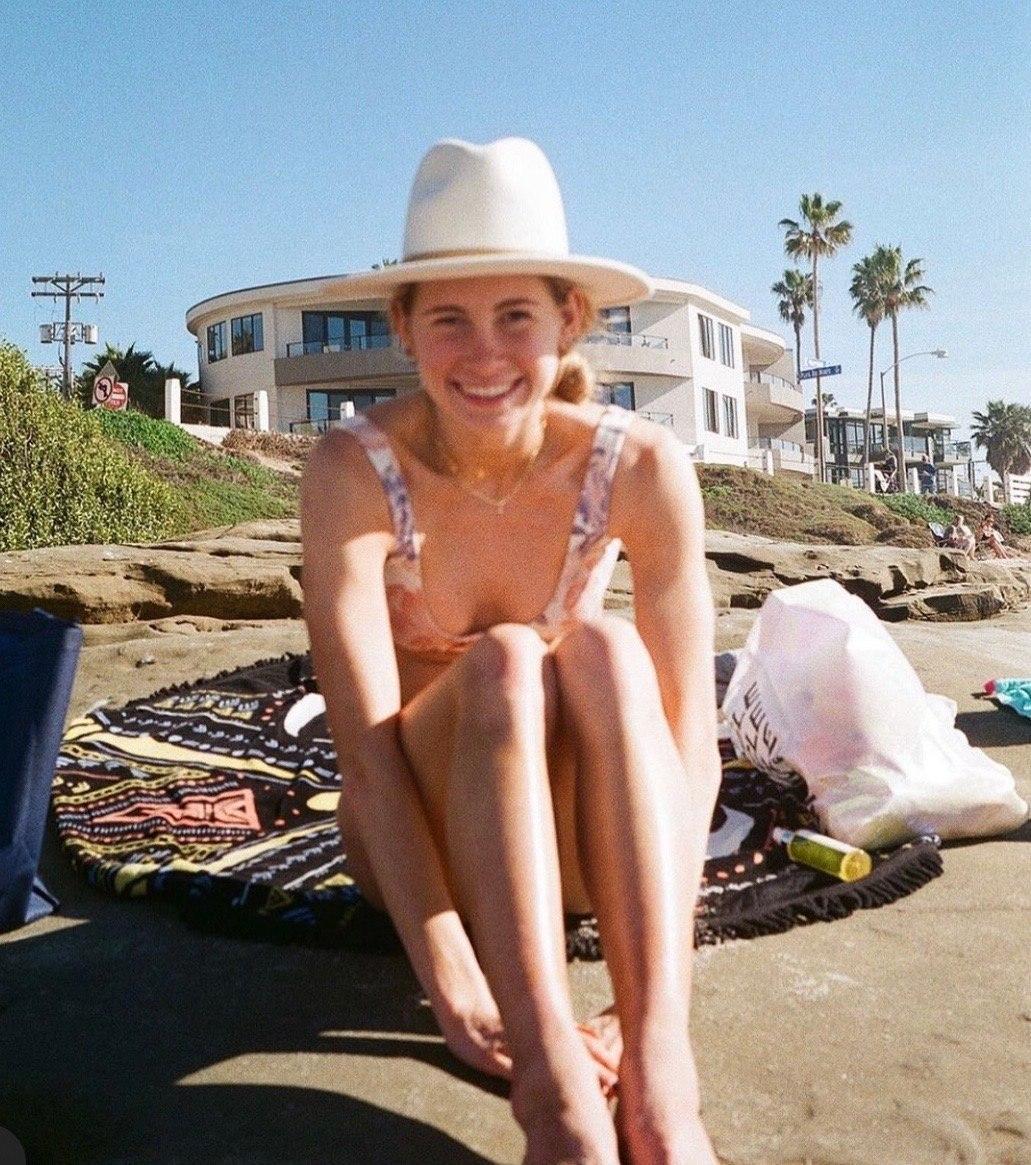 Morgan is a student at the University of San Diego majoring in Business Administration and minoring in Entrepreneurship. Not afraid to run a 10k or test out a new product for review, Morgan is our go-to for all things spirituality, health, wellness, and the hottest spots to check out in Denver and San Diego. Also a podcast junkie, Morgan can always recommend a killer listen ranging from the newest data on MDMA research to ways we can begin understanding the microbiome.