We are living and breathing in a digital economy, and Flippa wants to help you make the most of it.  From Shopify stores to fitness blogs, Flippa has seamlessly created an online marketplace to buy and sell online businesses.  Essentially, it's a platform that enables everyday people to sell their side hustles and passion projects to certified buyers.  With over 100,000 businesses sold, Flippa is creating a community of investors, creators, and makers.  
Flippa is for the acquisition entrepreneur, for anyone looking to buy an online business, for those looking to invest in digital real estate, and much more.  Flippa is unique in that it lets its community dictate and define what is bought and sold.  It has an extraordinary array of online businesses that are being shaped around the platform.  One particular Flippa success story, Ninja Outreach, is a six year old influencer marketing and outreach SaaS business that was sold on Flippa in November 2020 for $2.5m–giving the seller a 300% leveraged return on investment.
With over 600,000 monthly searches, Flippa is able to have key insight into what buyers are really into by determining what categories and business models are hot, and most importantly gives a sense of the market's liquidity.
We asked CEO, Blake Hutchison, what feature he was really proud of: "I think the biggest thing for us is our valuation algorithms.  We have five different machine learning models that are governing the valuations that we provide to business owners all over the world.  We spend a lot of time talking about valuation because most online business owners want to know how much they're worth."
Flippa recently raised $11 Million Series A, led by OneVentures.  With this funding, Flippa is focused primarily on hiring a sales team.  Blake explained that buying and selling online business is often an emotional process for many,  so adding a layer of service to Flippa that is focused on the customer is extremely important.  Additionally, Flippa is focused on building out its data and insights platform, which allows sellers to easily list by using data available at their fingertips.  Ultimately, this gives the buyer real confidence and trust to verify the data by the source itself.
We also loved Flippa's podcast, The Exit.  The Exit talks to people who have bought and sold businesses in incredible ways.  Blake recommended two specific episodes for our readers:  Episode 49: Start Stupid with Don Henig of AccrueMe and Episode 20: Katie May's Kidspot Won Over All the Moms and Then Newscorp.
Last but not least, Blake shared with us Flippa's Own Your Future 2021 Conference.  With no sales pitches,  suits or ties, Own Your Future Growth Edition brings together top shelf online business leaders, investors, and entrepreneurs who are slaying it by buying, growing, and successfully exiting their digital businesses.   The virtual event is FREE and takes place October 27, 2021 at 8am PDT.  Register here.
Flippa is transforming the way we view buying and selling digital assets.  Allowing everyday people to sell their side hustles, blogs, or even become an acquisition entrepreneur.  I will be telling everyone I know about Flippa and hope you find it as fascinating as I do.  Be sure to check out their podcast The Exit, and consider attending their Own Your Future Conference.  Let us know what you think @StarterNoise.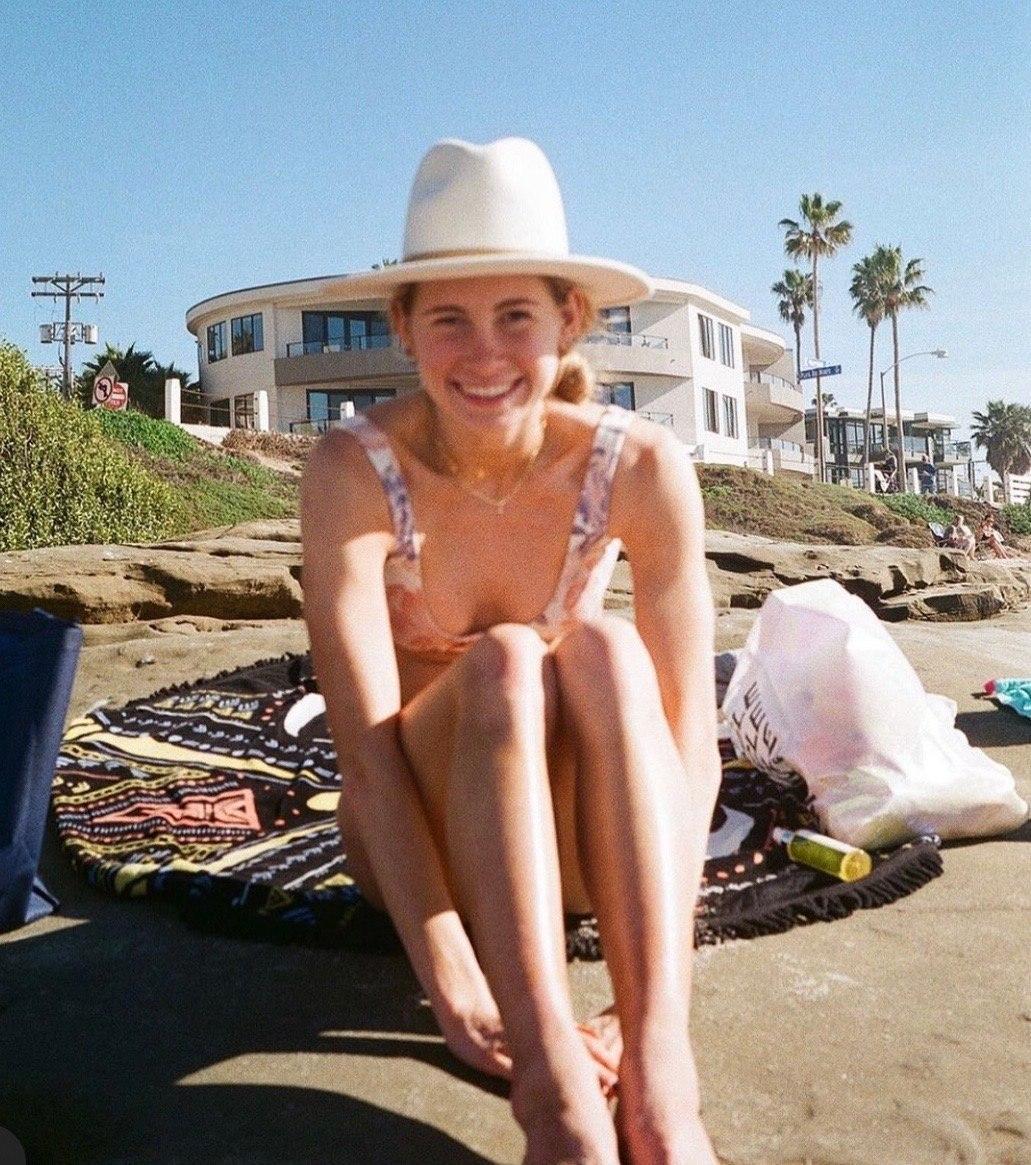 Morgan is a student at the University of San Diego majoring in Business Administration and minoring in Entrepreneurship. Not afraid to run a 10k or test out a new product for review, Morgan is our go-to for all things spirituality, health, wellness, and the hottest spots to check out in Denver and San Diego. Also a podcast junkie, Morgan can always recommend a killer listen ranging from the newest data on MDMA research to ways we can begin understanding the microbiome.