While anxiety seems to be at an all time high, the CBD industry has certainly boomed by offering a safe and accessible path towards relief.  Nonetheless, Rachel Weber noticed a disconnect between the CBD industry and its consumers. Most notably, she noticed a lack of consistency in using CBD.  Taking a gummy or capsule here and there when a feeling of anxiety strikes is often the way many people use CBD.  However, something that many people aren't aware of is that CBD works best when you are using it with consistency. 
After running marketing and innovation at Juice Press for four years, Rachel had her own vision for a product, Groovy Butter.  Motivated by her experience trying to find the easiest way to use CBD, she took a deep dive into what the best CBD product would look like for everybody, regardless of age.  Consulting with a close friend at Goop and her 60 year old father, Rachel found a commonality in all of their diets, nut butter.  Whether in a smoothie, on an apple, on a PB & J, or a simple spoonful, each and every one of them enjoyed nut butter on a daily basis.
A vibe-enhancing nut butter is born… 
Groovy Butter is made with radiant plant-based, organic ingredients from sustainable farms. By sustainable, I mean Supernova almonds (grown in a way to minimize the amount of water used), raw Peruvian cacao nibs, Italian hazelnuts, and coconut sugar from a regenerative palm farm in Bali.  To top it off, Groovy Butter is packaged in glass, never plastic, to eliminate all endocrine disruptors  and micro plastics.  Rachel truly goes above and beyond in every way possible.
Currently there are two flavors on the market: Hazelnut Cacao Butter and Stone Ground Almond Butter.  Both nut butters are naturally sweetened, help decrease stress, improve sleep, improve focus, relieve pain, help improve muscle recovery, and reduce hangovers.  Rachel shared that her favorite way to use Groovy Butter is to store it in the fridge so it gets really creamy, then make a classic PB&J. 
Pro Tip: Rachel loves to make an open face PB&J on one slice, she eats it nearly everyday.
While designing Groovy Butter, Rachel didn't want to position herself to cater towards gen Z customers as many other brands are doing.  Instead, she envisioned herself selling to users that were 55+, the biggest group of growing CBD users.  Influenced by the Grateful Dead and a psychedelic feel, Rachel captured something that was both incredibly appealing to people in her target demographic.
This vibe-enhancing nut butter is the perfect, healthy treat to start your day and end your night.  With 15 mg of CBD per 1 tablespoon serving, you can incorporate this silky, delightful, and nourishing treat into almost anything.
We rounded out our interview with Rachel by asking her for a piece of advice for our audience, and she shared, "If I was never able to sell a jar, this entire experience would have still been worth it.  I created a product that has changed my life.  So my advice to everyone out there is to create a product that you are inspired by, a product that changes your own life and that you stand behind.  Everything else after will work out."
We couldn't be more excited about Groovy Butter. If you are a CBD lover or interested in trying out CBD or gifting to a loved one, Groovy Butter is certainly the route to go.  Check out these vibe-enhancing, ultra sustainable nut butters here and let us know the magic you experience @StarterNoise.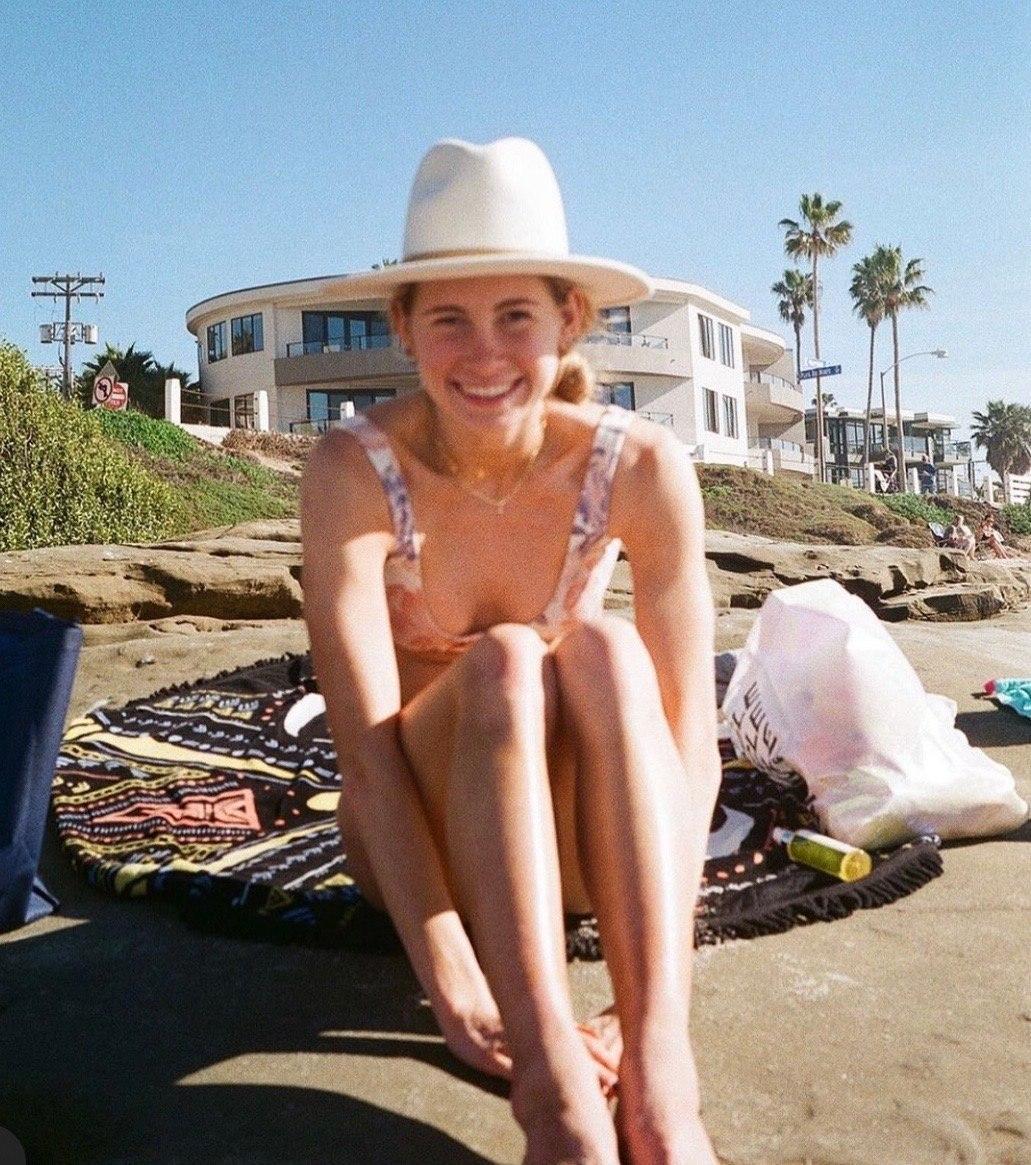 Morgan is a student at the University of San Diego majoring in Business Administration and minoring in Entrepreneurship. Not afraid to run a 10k or test out a new product for review, Morgan is our go-to for all things spirituality, health, wellness, and the hottest spots to check out in Denver and San Diego. Also a podcast junkie, Morgan can always recommend a killer listen ranging from the newest data on MDMA research to ways we can begin understanding the microbiome.