Helen Chen dropped out of an MBA program at Stanford.
The Penn graduate and investor for Blackstone and Goldman Sachs knew that her future didn't lie in grad school. It was in the hours that she spent scrolling Zillow that helped her realize her true passion: real estate. Her dream? To take on the massive real estate market in Europe and the Middle East. 
She has deep ties to Dubai, as her husband was the first US Venture Capital investor in Careem, the rideshare company that was ultimately bought by Uber for $3 billion. It was through that experience that she witnessed firsthand the incredible potential of Dubai. 
The now Co-Founder and CEO of Nomad Homes believes that no one is in the business of being mediocre. And mediocre she is not.
I had the opportunity to talk to Helen Chen on her journey—both personal and professional—that led her to build her passion. 
Edited and condensed for clarity.
What's Nomad Home's elevator pitch?
Nomad Home is a digital platform for buying and renting your home. We are empowering the customer through technology and information. We also provide our customers with a concierge experience, which means any time you're looking to buy or rent, Nomad assigns you a dedicated advisor and Nomad does everything for you.
I saw that you're a former investor from Blackstone and Goldman Sachs, and then you left Stanford's MBA program to co-found Nomad. And you rallied quite the team behind you. How did you decide to make that leap?
That's a great question. I went to Stanford for business school. I actually was not intending to be an entrepreneur. But what I found was that I loved real estate, and I was searching around real estate technology for interesting companies, and my search went international. 
I decided to start Nomad with my co-founders, Dan and Damien because I loved the problem. I love the space and also helping the customers find their home. Because that's what resonated with me. And I was so excited to help the customer through their journey. That's ultimately what made me not only start but also drop out of school after my first year in the MBA program.
As a whole, what is Nomad Homes trying to solve?
Traditionally, finding your home, whether it's renting, buying, is a very offline process. What we're doing is building a digital platform and a one-stop-shop for our customers. 
We also elevate the experience and digitize the experience, which often lacks trust and transparency. We're empowering the customer with information. So we make sure that the listing information is accurate, we're only showing accurate photos and high-quality photos, etc. So you spend more time on your phone, on your computer, browsing the listings and less time going in person. 
And to go into more depth, you know, we break this down into three pieces. There's the search process, the viewings process, and the transaction process. And what's unique about Nomad is that you can do everything under one roof. So, whether it's searching through verified listings across the brokerages in Dubai which is where we're launching, producing high-quality photos, videos, and virtual tours, these spend more time, digitally, and less time in person in terms of viewing.
We schedule everything for you. So that's part of the concierge experience. You tell us when you're available and we will schedule four back-to-back viewings for you, and we'll make sure that you are optimizing your funds. We also act as your sole point of contact, so you don't have to deal with other agents; we deal with everybody else. And so that's the concierge piece of it. And then finally, it's the transaction piece. We're trying to remove as much paperwork as possible and make it so that everything's digital, whether digital document collection, digital signing, etc. We're trying to make this as much of an online experience as possible. And ultimately our goal is to make the process simple and transparent with the help of technology.
Why did you decide to launch in Dubai?
Globally, real estate is a $170 trillion market. In Dubai, it's over $60 billion. So there's $60 billion in transactions every single year. What made me launch in Dubai is actually a personal connection that we have here. My husband was the first U.S. investor in Careem, which was bought by Uber for $3 billion. 
We're very ingrained in the tech ecosystem here. We saw that it's a very digital-first city, which is largely supported by the government. It's also a hub for talent. A lot of people love to live here, and it's a fast-growing tech ecosystem. And to top it off, it's a massive real estate market that is still traditionally offline. So we thought it was a perfect place for us to launch for a variety of those factors.
COVID caused a truly global change. Nomad was already mostly digital, but how was it impacted when COVID hit?
I think, as with most industries, COVID brought to light the impact and the advantage of being digital. Nomad has a team that is already tech first; we were able to transition from office to remote seamlessly. 
Then we needed to get more customers comfortable with digital. You need to have your data in place. You have to rely on the technology and the information that you're presented digitally and less on the reliance on in-person tours. So the fact that we were already starting to do this, and then we began to accelerate this during COVID, I think it really played to our benefit.
You recently landed $4M in investment (congrats by the way!). What do you plan to use the investment to scale?
Right now, we're focused on Dubai. The investment will be used to perfect our operation, expand our team, and build new products. Ultimately we want to use the capital to deliver the best customer experience possible.
Buying a house is also the largest financial decision. That's even more important for us to make sure that the experience is top-notch.
What is the most critical initiative you are working on now and how do you plan on achieving it? Would you say that's the expansion in Dubai?
We're really focusing on empowering the customers through our technology. We believe that having the human touch through our advisors, especially as a concierge level of service, is an incredibly important part of the journey. And Dubai is a perfect place to do this. The smartphone penetration rate is already above 90%, everyone's ready to go digital.
Into the future, we would hope to see that we're servicing even more customers, both buyers, and renters, and that we've expanded outside of Dubai from a geographic scope to continue to serve even more customers. Our next stop is actually a European city. And we'll see from there.
What advice would you give to your college self? 
I actually think about this sometimes. Because I made a huge pivot. I would say, figure out what you love doing. Because in my personal philosophy, none of us are in the business of being mediocre. 
I think, ultimately, what it takes to be great at something, is that you need to love what you do. And take time to figure out what you love. And when you find it, you should go for it.
Follow Nomad on their website, Instagram, Twitter, and Facebook!
Stick with us here at StarterNoise to keep up on news, wellness tips, and tech breakthroughs during this crazy time of COVID-19. And get the scoop on the big things, follow us on Twitter and Instagram.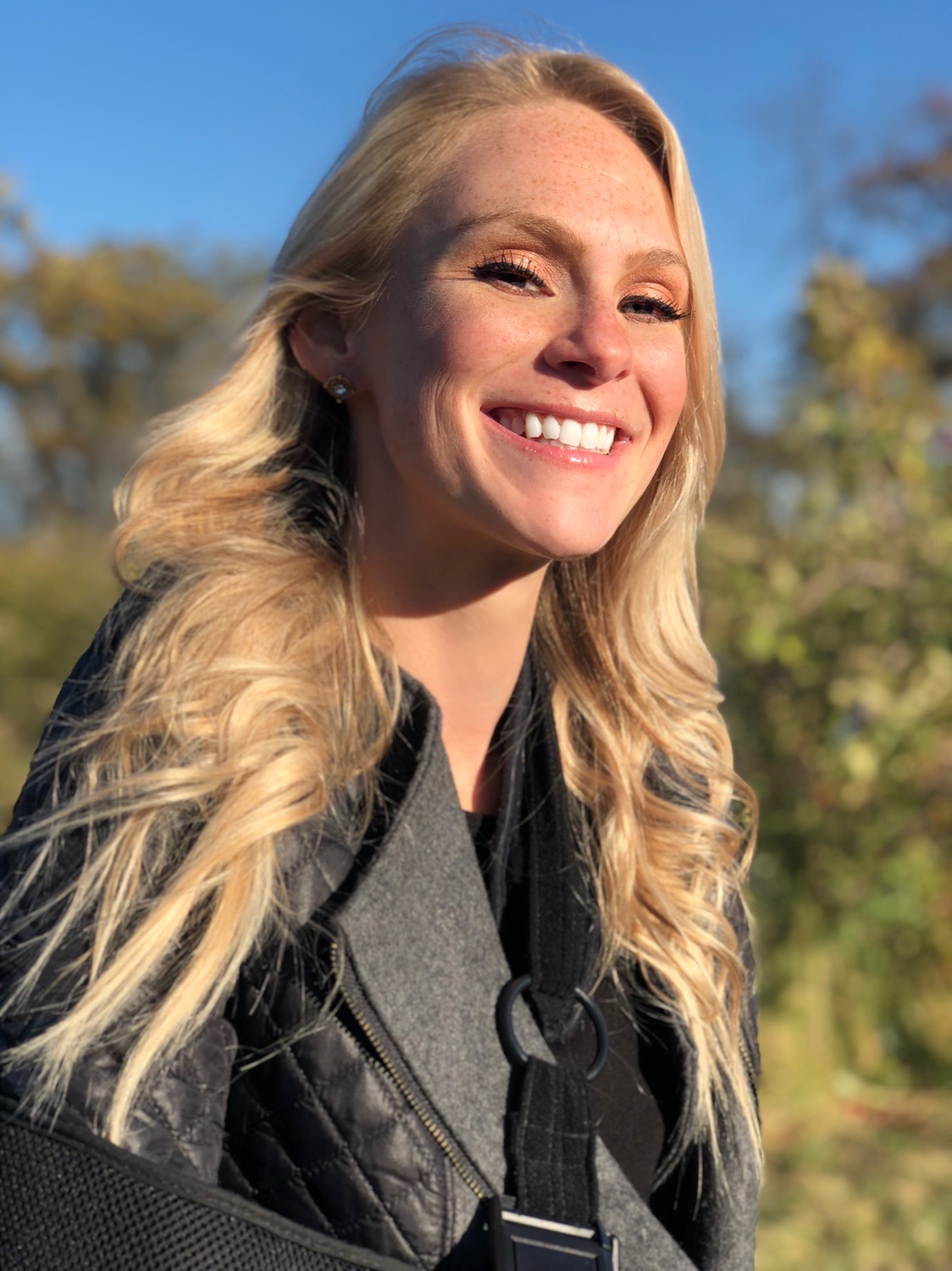 digital strategist | women's entrepreneurship founder | comedy writer
tech & startup expert | fantasy football disgrace | bee movie superfan | LA & MKE