After discovering that her hormones were unbalanced, Karolina Löfqvist struggled to find information and treatments to restore them to healthy levels.  On a mission to educate and empower women to understand how they can optimize their life around hormones, Karoline and lifelong friend, Jasmine Tagesson, founded Hormona.
Karolina's hormone imbalances caused her to gain weight and experience brain fog, after multiple visits with doctors, she was prescribed antidepressants.  Unsatisfied with this answer, Karolina continued searching for a solution to her symptoms, and it was when she found a hormone specialist in Brussels who did blood work to uncover that her hormones were completely off.
Many women today experience hormone imbalances often resulting in acne, hair loss, weight gain, PCOS, thyroid disease, and much more.  For many of us, we accept the symptoms that come alongside menopause or we use birthcontrol to mask symptons with no inclination to understand what is really going on in our bodies.
For 15+ years, women have accepted these symptoms and experiences.  We ignore them, we mask them with prescriptions, and we live our lives as though these symptoms are normal.  Hormona wants women to realize that we do not need to accept these symptoms, we can find ways to optimize our hormones, understand them, and find holistic treatments that address the root cause.
Horoma has created an app (currently in beta) that allows you to input personal data daily.  Questions like, what is happening with your hormones on that day in your cycle? After inputting your data, Hormona provides education and treatment plans.  The treatment plan is a 12-week plan that has been meticulously developed by doctors, nutritionists, and behavioral neuroscientists.  The treatment plan will undergo FDA approval in the near future.
There are so many things women can do to optimize their hormones, for some it can be as simple as implementing seed cycling.  Hormona reminds women that there are an immense amount of holistic approaches and treatments available to make a huge difference.  Educating, guiding, treating, and holding the hands of women who are on the quest to stabilize their hormones in a natural way is at the heart of Hormona.
Did you know that a woman is typically only fertile for 24 hours once a month?  Hormona poses the question: why would we take a contraceptive 30-31 days a month for something that occurs for only 24 hours?  With the hopes of helping women gain understanding of the connection between the brain and ovaries when you take hormonal contraceptives is just one topic of discussion.  Hormona has an impressive blog that covers all the topics and questions we have been taught to disregard, providing women with real knowledge that can help them make informed choices around their health and how they choose to protect themselves.
Equally as impressive as their mission, Hormona has raised a $251K seed round funding and is currently undergoing another raise with hopes to expand globally.  Raising in the FemTech space is no easy feat. Karolina expressed, "a male investor will ask us, is this really a problem?  After I had just explained how 80% of women suffer (laughs)."  Fortunately, Hormona has found people that align with their vision and mission.
Karolina and Jasmine are fearlessly taking action to change the lives of so many women who may have lost hope, lack education, or just simply want to learn more.  They were kind to share a personal piece of advice:
Karolina: Keep fighting for your mission. There will be struggles along the way, but you need to have lots of grit and believe that you will figure everything out.  Be confident and know that everyone can make it.
Jasmine: Never give up and remain focused on what you're doing.  Have faith and know you're going to get knocked down, but you just have to brush yourself off and get back up again.
Be sure to check out Hormona and share them with a loved one that you think might benefit from their platform.  Karolina shared, "I don't want anyone to go through the same struggle as I did and wait five years to get a diagnosis.  We're here to help as many people as possible, from your first period to menopause and everything in between."  
Let us know your thoughts @StarterNoise.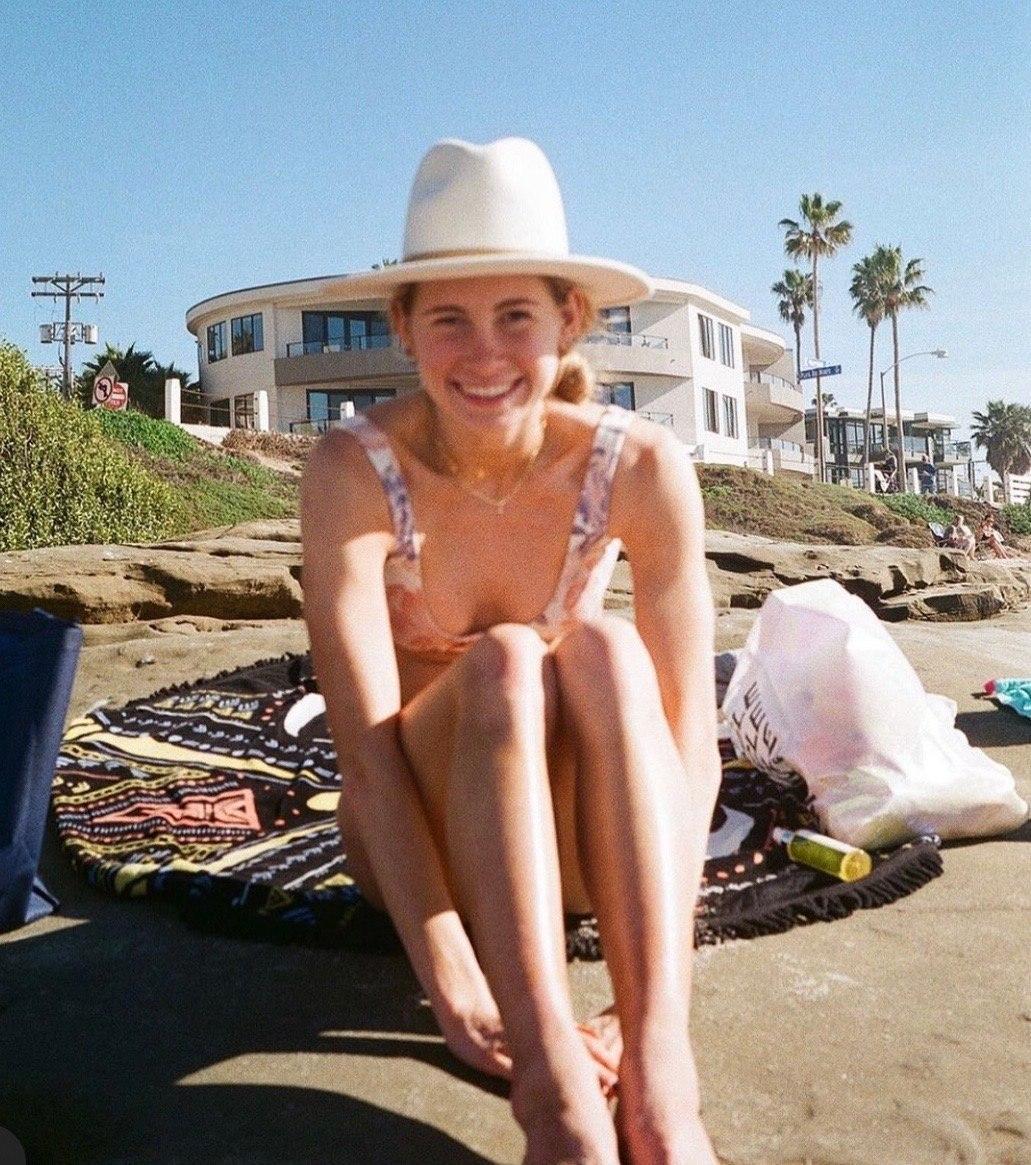 Morgan is a student at the University of San Diego majoring in Business Administration and minoring in Entrepreneurship. Not afraid to run a 10k or test out a new product for review, Morgan is our go-to for all things spirituality, health, wellness, and the hottest spots to check out in Denver and San Diego. Also a podcast junkie, Morgan can always recommend a killer listen ranging from the newest data on MDMA research to ways we can begin understanding the microbiome.