John Sherwin is a co-founder of Hydrant, an ecommerce brand committed to helping people maximize their daily hydration. And there's certainly a need for a product with that solution. In fact, in speaking to John, I learned that about 75% of Americans are spending their days dehydrated. With utter candor, I contribute to that statistic.
Thankfully, Sherwin and his partner Jai Jun Kim deliver a solution: a single serving packet of powder that easily dissolves in water, completely packed with elements for optimal hydration. A bonus? The single-serving packets eliminate the need for plastic bottles. 
And funding has shown that there's undoubtedly a market for the product. The company announced in May that it raised $5.7 million from investors in a Series A round, bringing its total funding to $8.8 million. 
I was able to chat with John Sherwin to learn more about Hydrant. This is his story. 
What is Hydrant's elevator pitch?
Hydrant is an ecommerce brand committed to helping people maximize their hydration. Our mission is to empower people to live healthier by creating and promoting the most effective, science-driven hydration possible. Proper hydration can bring mental clarity, mental and physical performance improvements, and positively influence long-term health. But about 75% of Americans are spending their days dehydrated. So we set out to solve the problem by making an electrolyte mix that works to provide rapid hydration in a convenient packet and a variety of flavors.
What motivated you to start Hydrant?
My co-founder, Jai, and I came together to hack hydration. We both had demanding lifestyles. Jai was working long hours and pursuing his MBA and worked in finance, and I was on the start-up grind in Silicon Valley. Neither of us was getting enough sleep, and we were looking for a way to stay healthy, get sleep, and get through the day-to-day grind feeling good. I was looking for the healthiest solution to get hydrated, and Jai was looking for a way to cut down on his eight cups of coffee a day. Within a month of being introduced, we had a handshake deal. He dropped out of his MBA program three weeks into it and moved to New York and we hit the ground running. My science background combined with Jai's business experience made the two of us a really great pair. 
I had seen medical students at my university using these hydration packets that were really in taste, but they were very effective in getting electrolytes back into your body. All of the products on the market at the time were either unhealthy, really gross, or simply ineffective. So we knew we had a place in the market. 
Has COVID-19 affected Hydrant?
We definitely saw a spike right at the beginning of the pandemic. That was when most people were starting to stockpile products. But we have not had any marketing aimed towards that use case. We were lucky to see that spike and now it's really business as usual from a customer standpoint and from the team.
Was Hydrant the first company you founded? How has it impacted your life?
Yeah, definitely my first company. [chuckles]. You know, no one can prepare you for what the experience is like. There are so many pieces of advice, columns, and blogs, etc. I used to think a lot of that advice was cliche or didn't apply to me. The reality, of course, is it's true. [chuckles]. The most obvious comparison I would give my experience is that like a rollercoaster- which, again, seems like a total cliche, but it's true. There's no comparison to the high highs that you get when you're running a business and you get a win. But the lows are incredibly low. It's certainly not a walk in the park. It's great to have Jai down in the trenches- we share in the ups and share in the downs.
What has your funding looked like?
My co-founder, Jai, comes from that world and worked in venture capital. He leads the charge on that side of things. Beyond that, was getting his tuition money as our first infusion of capital. Once he dropped out of school, he took his tuition money back and invested it right into the business. It was a huge play. It showed what an "all in" guy he is. We quickly followed that up with a seed round where we had a network of Angels invested along with the Sixers Innovation Lab in Philadelphia. That came with advisors and help with the branding and PR and that gave phenomenal results. We closed our Series A funding round in December of last year that we announced in May. On the fundraising side, we're kind of playing it safe. I can't really share as much info on that side of things as COVID has had a big impact on a lot of people in our space so we're trying to figure out our strategy.
What's next for Hydrant?
We want to be the brand that enhances water to further enhance your wellness. To that end, we have more functional lines coming down the pipeline. Right now, we have a regular hydration mix, a caffeinated hydration mix, we'll be launching more in the fall and possibly more after that. We launched three new flavors- and two of the three have sold out. The third one that we launched is about to sell out. So we've definitely found a formula that's getting people what they want. And they want more interesting flavors, so we're going to continue to provide.
How can the tech community support the growth of Hydrant?
We are all about word of mouth. We just want people to try the product, and if they like it, to tell their friends. Specific to the tech community, we're always trying to gain an edge. We're still primarily direct-to-consumer, so if there are people with a product or an app that they think could help us be a more efficient business, we're always happy to hear from them. 
Support and follow Hydrant on Twitter, Facebook, Instagram, and use hashtag #drinkhydrant. Shop Hydrant on its website. Find John on LinkedIn and Twitter to follow his unique mission to disrupt the $28 billion global hydration market.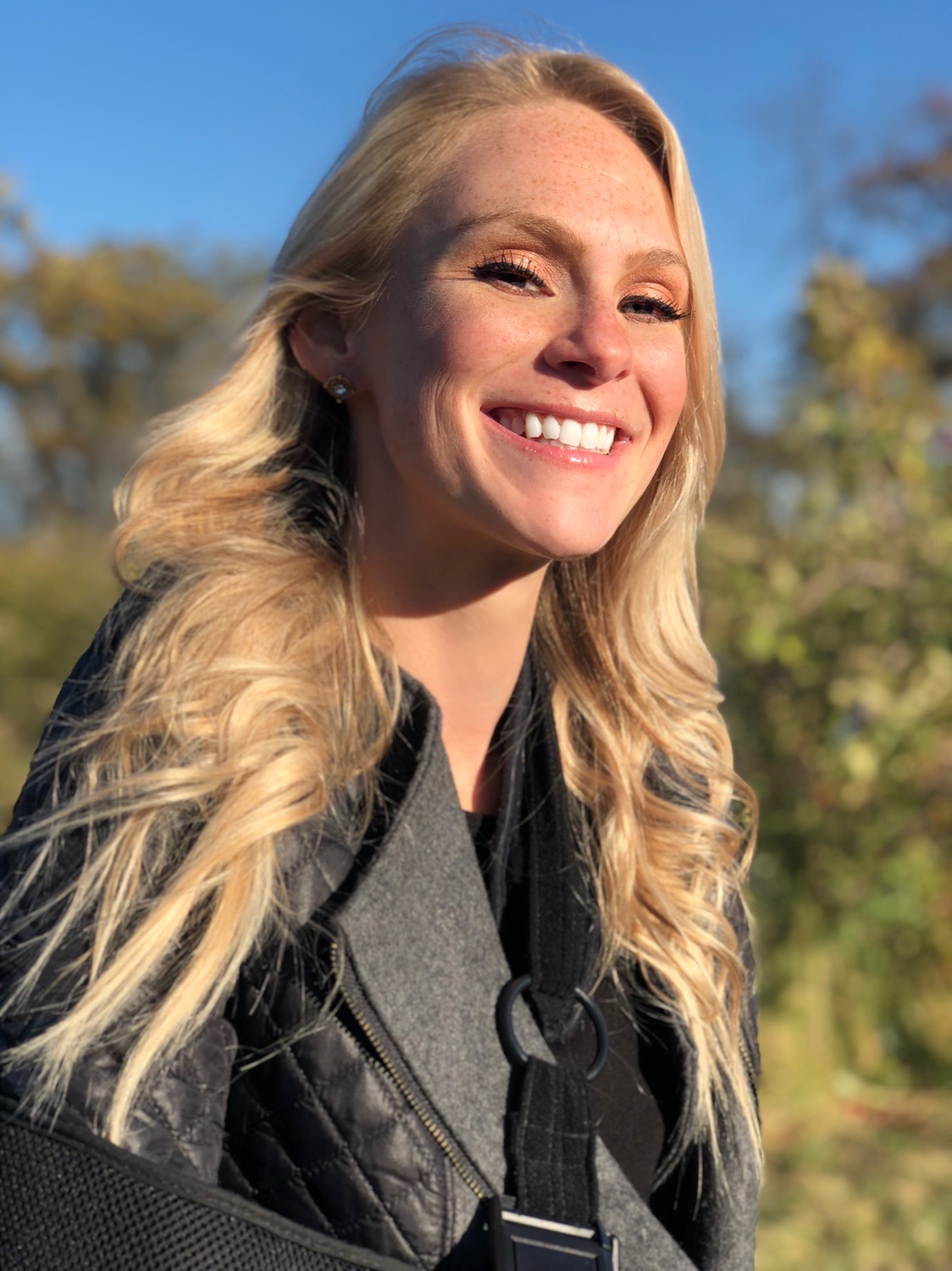 digital strategist | women's entrepreneurship founder | comedy writer
tech & startup expert | fantasy football disgrace | bee movie superfan | LA & MKE