My Normative founders Danika Kelly and Renee Kokts-Porietis met at the University of Calgary on the women's rowing team.  When graduation came around, they made it a goal to meet up for weekly runs, and during their runs, a common conversation would come up about the lack of female health tracking technologies available.
After dedicating a year to testing out available products, Danika and Renee were still disappointed in the lack of technology that was specifically tailored to women.  No products proved to accurately account for the unique physiology of females. These products felt like they were tailored to men, not to discount the adjustments made for women, but to Danika and Renee, it felt like these adjustments were superficial.  
Danika shared,"it is more than changing the face of an Apple Watch, it is about adjusting the algorithm that is measuring heart rate variability.  Similarly, health apps are tracking your period cycle, but you are simply just inputting the data, they are not tracking anything, they are just soliciting data from you."
Doubling down on investing in ways to accurately measure the female body:
Danika and Renee decided that it was time to end the erasure in female healthcare, catapulting My Normative.  My Normative is the world's first health tracking app with a female-focused lens that allows women to track and understand how their hormones impact your activity levels, sleep quality, and more.
Upon opening the app, the user is prompted to input all history they are comfortable with sharing.  The app then collects a combination of self-reports and biometrics.  Self reports include things like inputting when you get your period, whether you're pregnant or not, sleep quality, mood, etc.  Biometics collect data from wearables, such as an Apple Watch, to collect heart rate variability, this data will automatically be collected in the app without a user having to input.
Given the data collected, My Normative is able to provide the user with both generalized and personalized insights.  Generalized insights may include recommendations of what kind of exercise is recommended based on the phase of your menstrual cycle.  Recommendations can go as far as what may or may not be for you, as well as provide insights to make the most of your body.  Personalized data dives much deeper into exploring estrogen and dopamine levels.  These levels depict how you feel, day in and day out, and vary during the menstrual cycle.  Understanding these data points help women understand when their body is most optimal.
Something that My Normative wants to help women understand is that every body is unique, and just because you might have heard, "you should have more energy during this phase of your cycle," doesn't mean that has to be true for you.  Using technology to help women see where they are at, takes that pressure off.  It helps them understand their personal cycle, when their energy is higher, when their energy is lower, if it's a good time for an endurance run or maybe time to tune into some yoga.
My Normative is advocating for women to understand their female physiology.  No, it is not just about having a period.  Hormones vary throughout a woman's life and these hormones impact her entire life.  Sleep quality, autoimmune disorders, basal body temperature, and so much more.  Understanding this is the key to living optimally and harmoniously with our hormones.
Bridging the gap of female health at a larger level:
2022 brings the hopes of a pre-seed round for My Normative.  Currently in the works, the goal of the raise is to set My Normative up for completing new clinical trials.  Additionally starting the business development component to have the greatest impact at a societal level.  Further, on the data side, improving validation, predictions, and interpretations.  An exciting feature that My Normative is working on is addressing common things athletes face, such as anemia.  For example, the app will be able to work with female athletes who have lost their period and teach them how to regulate their hormones and retain a period at a high performance level.
Advice from Danika: 
"No one knows what you know as well as you do. It is super important to be brave and trust yourself as you are starting the journey. You're gonna get a lot of advice from a lot of people, be coachable, but also stick to what you feel is right."
My Normative also has an incredible community of women that have a common goal: to normalize, reshape, and reclaim the narrative surrounding: periods, birth control, pregnancy, post-partum, perimenopause, gender norms, and reproductive health experiences.  
I think for a lot of women, myself included, we have not realized how little of measures are actually taken to tailor products specifically to women.  Further how little attention has been given to female health and hormones.  We are ecstatic to see the many lives My Normative will change.  Let us know your thoughts @StarterNoise.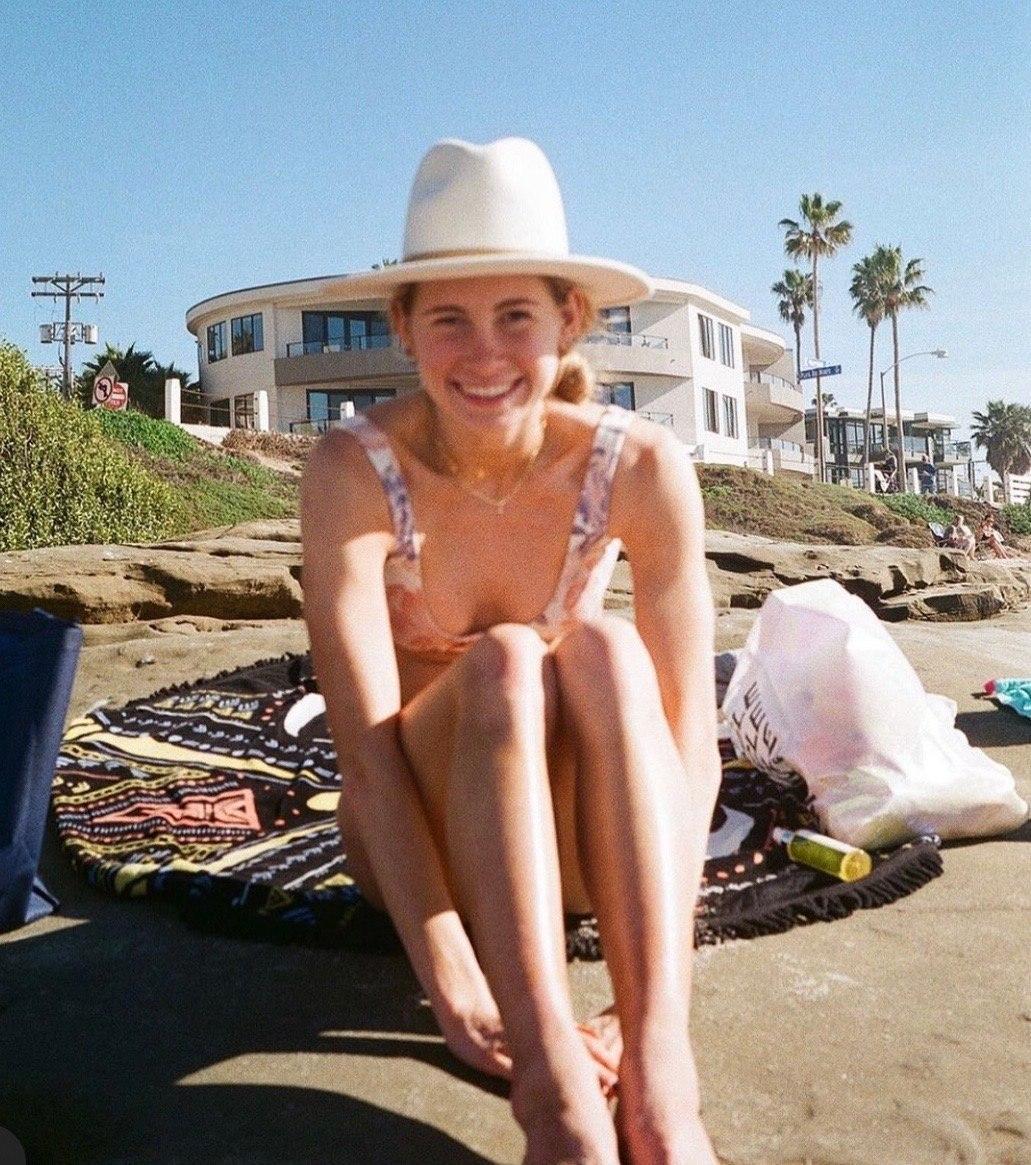 Morgan is a student at the University of San Diego majoring in Business Administration and minoring in Entrepreneurship. Not afraid to run a 10k or test out a new product for review, Morgan is our go-to for all things spirituality, health, wellness, and the hottest spots to check out in Denver and San Diego. Also a podcast junkie, Morgan can always recommend a killer listen ranging from the newest data on MDMA research to ways we can begin understanding the microbiome.