As the conversations around menstruation are skyrocketing, so are the companies willing to make a positive impact in this sector of FemTech.  Menstruation affects every single woman and is something that has most definitely been neglected for too long.  Thankfully companies like Orhcyd are working hard to change that.
Orchyd, founded by sisters Courtney King and Morgan King have created a brand that approaches period care in a whole new way.  An intersection of modern, inclusive, and accessible menstrual and reproductive care that is created for women by women.
After downloading and deleting all of the popular period tracking apps, Morgan and Courtney knew that something was missing, and that was trustworthy and verified information.  Developed with an advisory board of nutrition and wellness experts, OBGYN's, sex education experts and more, Orchyd is an app that goes further than just tracking your period.  It allows you to track your PMS, mood, and connect you to a doctor on demand 24/7.  
Morgan and Courtney shared that one of their advisory board members specializes in adolescent menarche, young girls who are just getting their first periods.  This advisory perspective is something that is not often touched.  Morgan made the point that women at different ages should be focusing on completely different things in relation to their menstrual cycle.  You girls should be focused on the duration, volume of flow, symptoms and so on.  Whereas millennials and women 30+ might place more focus on hormone support.  Orchyd allows women of all ages to get the help and support they need.
Presently, Orchyd is in the process of creating their own line of sustainable tampons and menstrual cups that are soon to launch later this year and improve user experience.  A current feature that founders share that resonates highly with customers is their "safe flow" feature.  Safe Flow is essentially a built in timer that reminds you when it is time to remove or replace your period product.
As 2022 is in full swing, Morgan and Courtney have many goals that they hope to meet this year.  A primary goal is to build their community and engagement, to educate their users, and invite women to optimize and tune into their cycle.  Morgan and Courtney highly rely on their consumers to give them feedback, so that they can create an app that is catered towards the user.  They also hope to extend their advisory board to further implement education.
Advice from Morgan and Courtney:
Morgan: The transition between work and family time is super important when you are working with your family or even a close friend.  Be aware of when it is time to work and when it is time to shut down that conversation.
Courtney: Practice flexibility, at the beginning of this venture, I had a very specific vision of what I wanted to do.  But startups are constantly changing and pivoting, so it is important that you practice welcoming these changes and trying something that may not align with your "correct" vision.
We absolutely loved chatting with this duo of sisters on a mission to reimagine period care.  Check out their app and be sure to keep an eye out for the period care products to come.  Let us know what you think about this conversation @StarterNoise.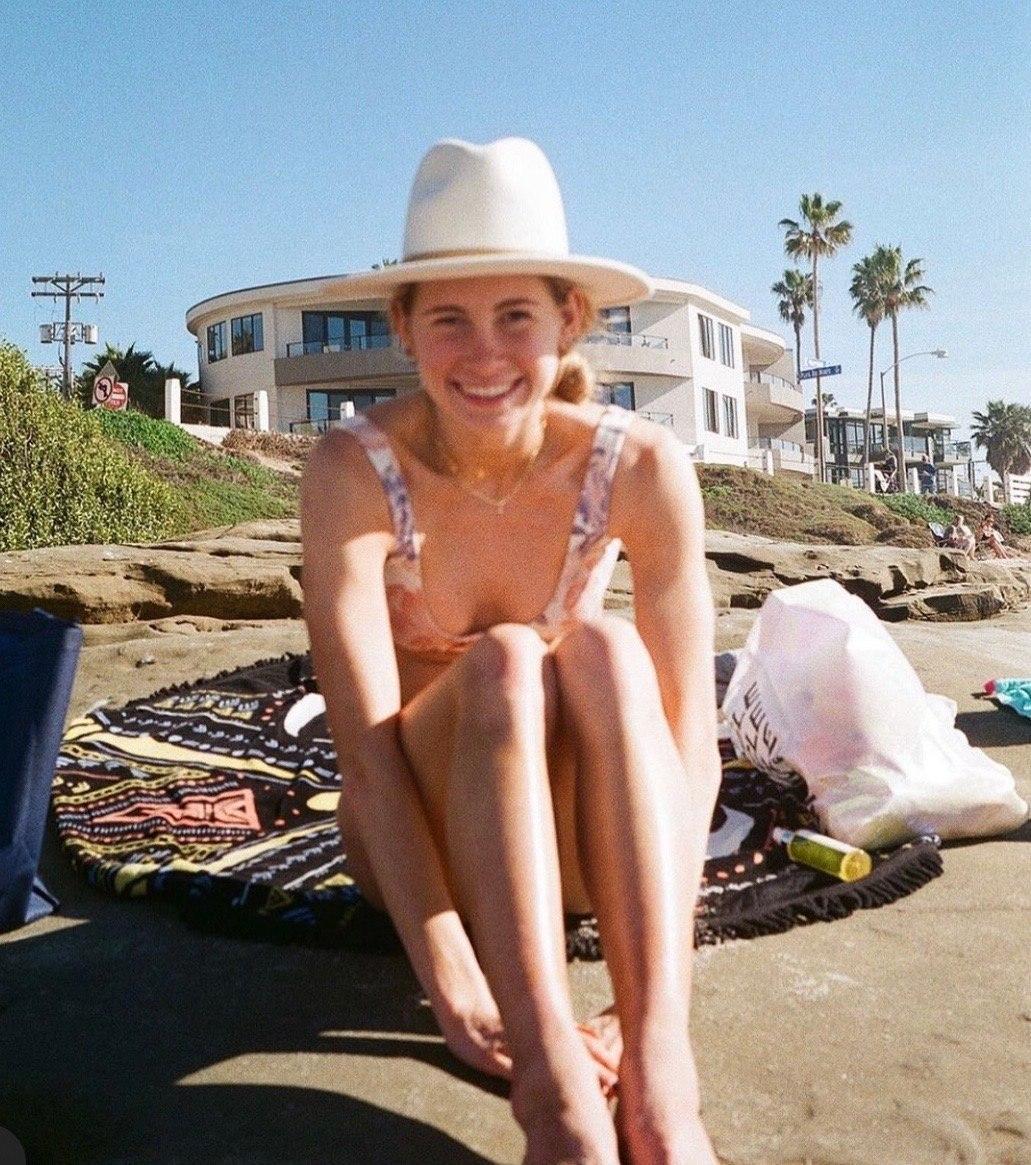 Morgan is a student at the University of San Diego majoring in Business Administration and minoring in Entrepreneurship. Not afraid to run a 10k or test out a new product for review, Morgan is our go-to for all things spirituality, health, wellness, and the hottest spots to check out in Denver and San Diego. Also a podcast junkie, Morgan can always recommend a killer listen ranging from the newest data on MDMA research to ways we can begin understanding the microbiome.