Patientory is a pioneer for merging blockchain and healthcare.  Through fusing a distributed ledger technology and aggregate patient data, Patientory is granting users ownership of their personal health-care information.  Information that allows them to take control of their personal health in a cutting-edge way.
Founder Chrissa McFarlane expressed, "I believe one of the biggest problems in healthcare is data accessibility."
Patientory is solving that problem.  Patientory is a highly secure method in giving you ownership to your personal healthcare data on the Blockchain, built on Ethereum.  This allows patients access to a personal digital currency that they own, allowing them the ability to share information with whomever.
Between 2009 and 2017, more than 176 million patient records were exposed in data breaches.  Blockchain's ability to keep an incorruptible, decentralized, and transparent log of patient data makes it highly attractive to users. Currently Patientory has over 40,000 subscribers, and they look forward to going public before the end of the year, something to keep an eye out for.
Some of the offerings on Patientory App include a care plan schedule, a water drinking tracker, medical record access (safely stored on the PTOYMatrix Blockchain), and a photo diary to track your progress.
Another feature that is notable is their Clinical Trial Participation, where Patientory will determine your best fit opportunities in helping develop effective therapies and vaccines.  Patientory subscribers are even participating in Moderna clinical trials.
If this is the first time you are hearing of Blockchain and healthcare merging, it will likely not be the last.  Many of our healthcare systems are outdated and founders are finding ways to modernize and simplify these fields.  Uniting Blockchain and healthcare allows for a secure network to own your own data and the ability to access all of your information in an instant.  Revolutionizing the way we access our data and connect with doctors by cutting out all of the layers that block ease of coordination.  
As Patientory continues to gain momentum and be a leader in this space, they plan to focus on integration strategies. Already collecting immense amounts of data, Pateintory's roadmap plans to expand to collective genomic data.  This means integrating with genetic and genomic databases.
Chrissa, a female minority founder, founded Patientory in 2015, before Blockchain was immensely popular.  Trailblazing for over seven years and still ahead of the game.  Naturally we had to ask her for her best advice: "Success is driven by persistence.  If you're in a highly regulated industry such as health-tech, stay persistent, but also stay balanced and grounded. That's the most important part of entrepreneurship."
We are eager to see how Blockchain and healthcare continue to merge and are excited to see Patientory at the forefront.  Check out Chrissa's book: FUTURE WOMEN: Minority Female Entrepreneurship and the Fourth Industrial Revolution in the era of Blockchain and Cryptocurrency and let us know what you think about these two industries merging @StarterNoise. 
Daley, Sam. "How Using Blockchain in Healthcare Is Reviving the Industry's Capabilities." Built In, builtin.com/blockchain/blockchain-healthcare-applications-companies.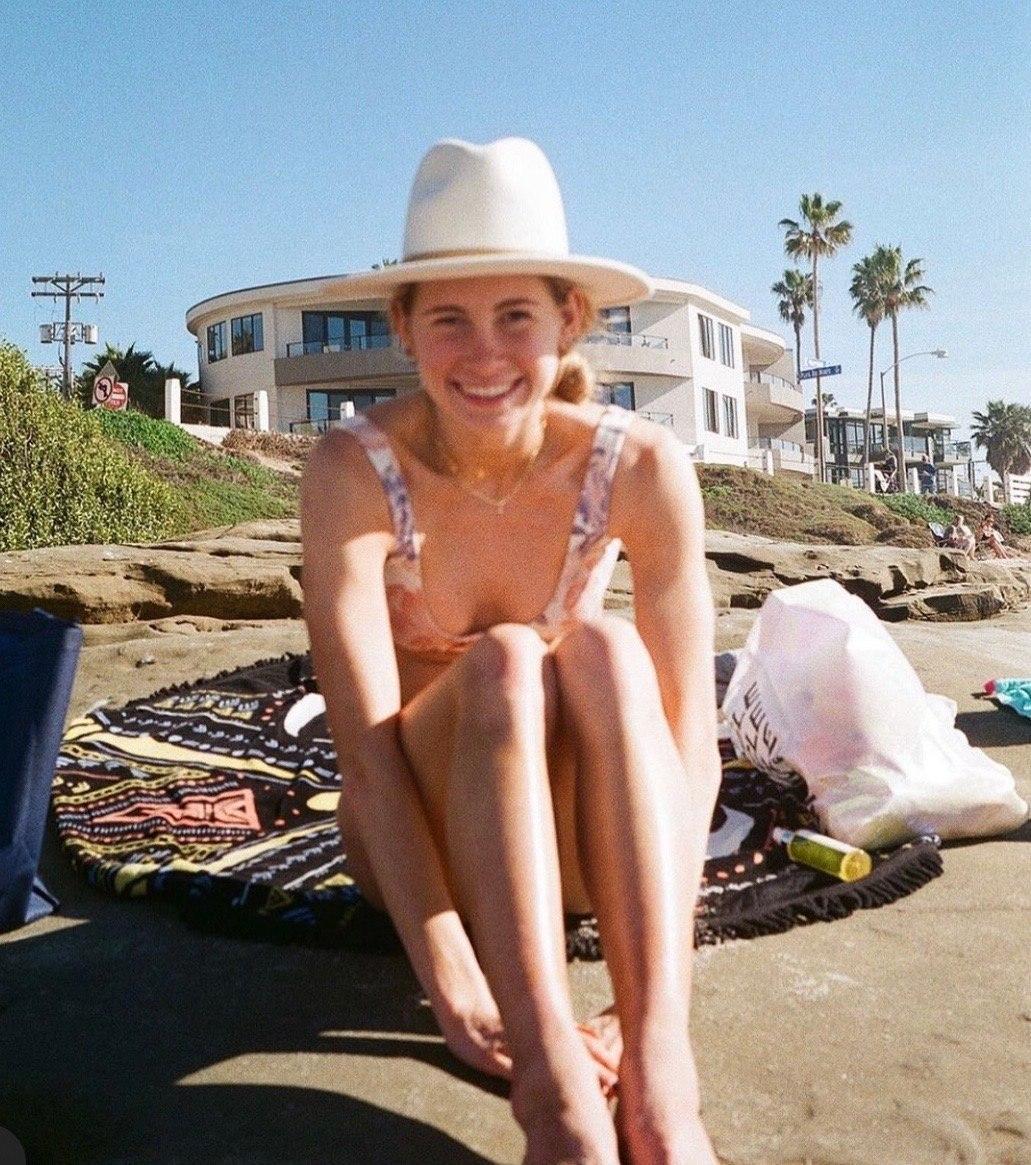 Morgan is a student at the University of San Diego majoring in Business Administration and minoring in Entrepreneurship. Not afraid to run a 10k or test out a new product for review, Morgan is our go-to for all things spirituality, health, wellness, and the hottest spots to check out in Denver and San Diego. Also a podcast junkie, Morgan can always recommend a killer listen ranging from the newest data on MDMA research to ways we can begin understanding the microbiome.