Queenly is becoming a pioneer for tech and fashion platforms.  With domain expertise and a robust search engine, Queenly is helping you find the perfect dress without the stress and hassle of online shopping. 
"We were really dissatisfied with all of these huge tech companies and marketplaces to purchase dresses from.  We found that most of them had a male-led engineering team and a male founder.  And there are a lot of factors men don't think about off the bat like a woman does, so we wanted to be the ones to design a marketplace specifically for women," explains co-founder, Trisha Bantigue.  
StarterNoise: What did your life look like before Queenly?  What experiences brought you to co-found Queenly?
Trisha:  Kathy and I, we both originate from very low income immigrant backgrounds where we had to work a lot of jobs early on and pay for our own college tuition.  So, we truly understand that a dress or a gown is a luxury and that this is something that most people cannot simply afford. 
I was the first person in my family to be able to attain a college degree.  I worked a ton of part-time jobs, I did mobile surveys, research studies, you name it. But one thing that I came across was the opportunity to do pageants and never in a million years while growing up did I think this would be something I could do.  What most people in the US don't know is that pageants are actually the biggest scholarship givers to young women in the US.
So because of this, I tried it out, and it pretty much broke every stereotype that I had about the industry.  I met some of the most intelligent, kind-hearted, passionate human beings.  But one consistent pain point that most women experience in this industry is finding, affording, and then reselling their gowns. 
StarterNoise: How is Queenly solving this problem by merging tech and fashion?
Trisha: At face value, shopping for a dress doesn't seem like a very intricate problem. But underneath, it really is.  You're only seeing the tip of the iceberg for women that are buying a dress for a special occasion event, it's not like a $20 t-shirt that you're going to buy from Amazon. It really matters how it fits each unique body, the length, your skin tone, the colors, so on.
On Queenly, all of the dresses are indexed by different characteristics and heuristics like color fabric, dress size, hemline, neckline, silhouette, sleeve length, etc.
Right now what we're trying to accomplish is being able to filter and search by skin tone.  This is something that we've learned from our users— sometimes when you have a darker skin tone, having mesh that matches your skin tone really matters.  
StarterNoise: You launched Queenly Partners amidst covid,can you share what inspired this?
Trisha: Queenly Partners is like a Shopify store front for small businesses that carry similar dresses and gowns.  While we were trying to brainstorm our next move after covid it, we realized that so many of these businesses were hit hard. 
For us, we don't have a brick and mortar, but for these businesses, brick and mortar was their bread and butter.  Most of them didn't have an online presence or know how to do marketing.  We called a lot of these stores and they were losing anywhere from 60 to 90% of their usual monthly revenue, which was really disheartening for us. 
So we opened queenly partners.  We built websites for these businesses, we uploaded the listings and differentiated them from the resale portion. .  Through that collected effort, we were able to surpass the formal dress inventory like Rent The Runway, Macy's, Nordstrom, etc. 
As a two-sided marketplace with supply and demand you always need a balance. If we keep increasing the supply, demand follows, especially for this type of inventory because you need a lot of options. I think this also speaks to the market we are in, people are very passionate about this market and stubborn to keep traditions.
StarterNoise: Advice for female founders and underrepresented founders?
Trisha: Be unapologetically confident in all of your actions and your goals.  I think that for the longest time women have been discouraged to do so many things, let alone not allowed to.  So now we have this opportunity to create the wildest things that we could ever imagine. 
We're still gonna have a lot of people put us down and tell us no.  And I think my biggest mistake when I was first starting out as a founder, was thinking that I had this limit or the ceiling.  But that doesn't exist.  So I just started to believe in myself and not limit myself.  And from there, more and more doors started opening.
We loved hearing Trisha and Kathy's story and can't wait to check out Queenly the next time we are dress shopping! Share your dress shopping experience with us @starternoise!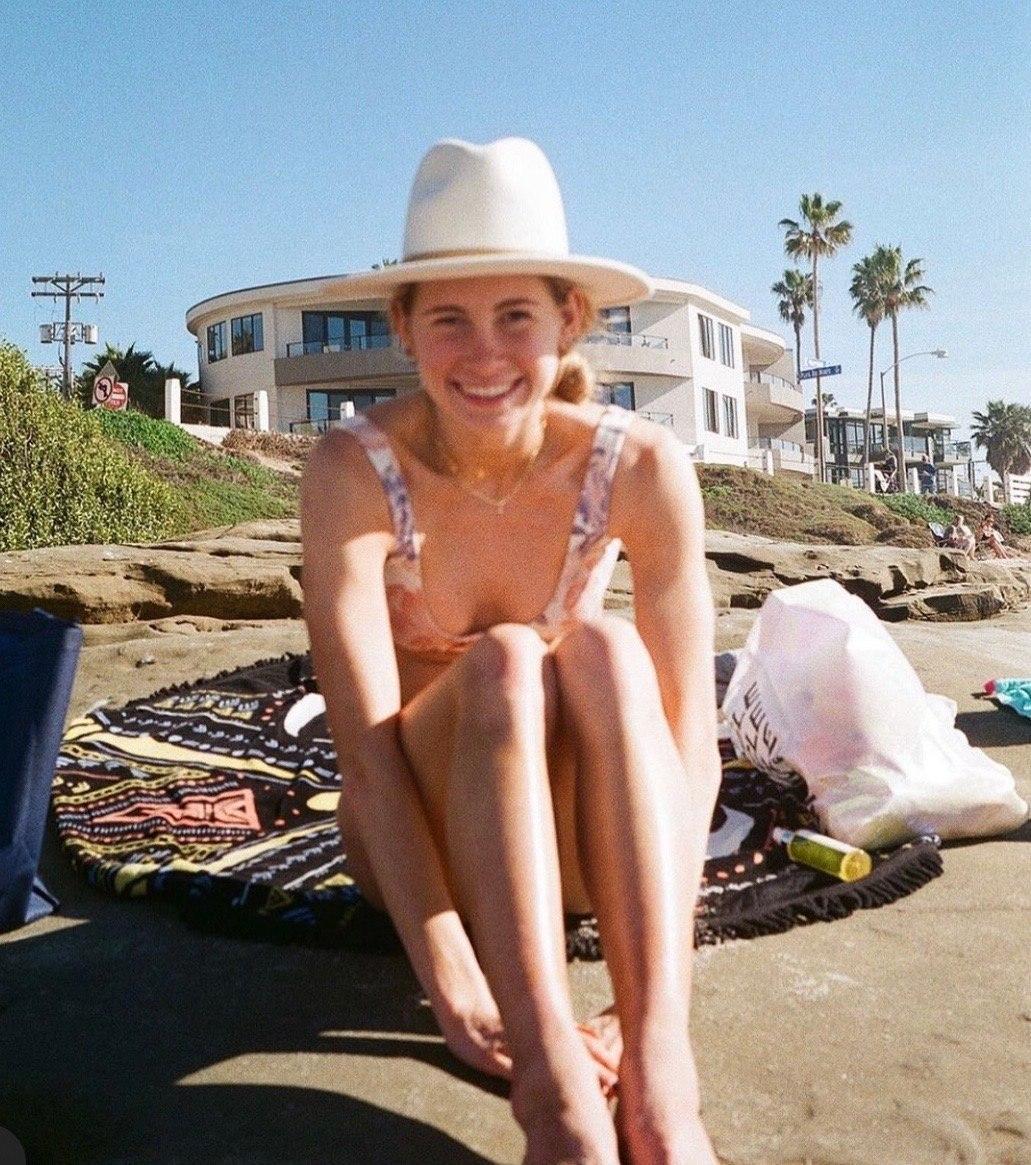 Morgan is a student at the University of San Diego majoring in Business Administration and minoring in Entrepreneurship. Not afraid to run a 10k or test out a new product for review, Morgan is our go-to for all things spirituality, health, wellness, and the hottest spots to check out in Denver and San Diego. Also a podcast junkie, Morgan can always recommend a killer listen ranging from the newest data on MDMA research to ways we can begin understanding the microbiome.