Almost everyone has a story about losing their security deposit on a rental property.  Oftentimes, there is an unreasonable or outright unjust claim for not returning a fair amount.  Furthermore, not everybody has the time, education, or means to solve the matter in small claims court.
Enter RentCheck, a new way to ensure all owners and renters have an honest experience when it comes to handling the return of a security deposit.  Co-founder Lydia Winkler founded RentCheck after a personal experience with the hassle of retrieving a security deposit.  When denied her security deposit, Lydia decided to represent herself in small claims court.  After an entire year, Lydia finally won her case.  But what she realized was that nobody has the time, energy, money, or resources to do this for something that occurs all too often.
Lydia shared with us that 30% of all renters lose some or all their security deposit each year over disputes with their landlord or property manager.  On a mission to bring justice to this process, Lydia and co-founder Marco Nelson founded RentCheck.
RentCheck is a property inspection platform that enables anyone to do property inspections, whether that's residents, property managers, or property owners.  RentCheck is bringing transparency to this quite convoluted issue.  
Built entirely with the resident in mind, RentCheck has developed an App that allows users to document an entire home.  Opening the app, renters can document data and property managers can request an inspection.  The inspection is completely guided, walking you through exactly what to take photos of, prompting you to rate the condition, and ensure every crevice of the unit is covered. This completely uniform system does not miss a beat.  Prompting you to do things such as open the refrigerator, take a photo, note if all the drawers work, note if there are any cracks.  The App doesn't miss a beat!
The goal is to make it really easy to compare the condition over time. All of these documented photos are taken within the apps. Ensuring that you can't upload photos previously taken on your camera roll. Everything's done in real time stamped in order to maintain the integrity of the inspection.  Allowing residents to eliminate disputes over security deposit deductions because there's photo evidence.
RentCheck is available nationwide in the US, across Canada, and even down under in Australia; inspections ranging from  mobile homes, to eight bedroom mansions, to high-rise apartment buildings.  RentCheck is also showing to be quite useful for property managers who are now able to scale without having their boots on the ground- passing on some of their duties such as inspections to residents.  One of the biggest things RentCheck is providing to property managers is the ability to cut down drive time, which in-turn saves tons of gas money (hello California!).
Lydia shared how the pandemic accelerated the adoption of RentCheck, "we grew by 1,000%. We weren't built with a pandemic in mind, but it just so happens that our product enables social distancing because residents can do these inspections without the presence of the property manager."
As I embark on my final year at The University of San Diego, I will absolutely be using RentCheck to document my rental home.  An app that allows for integrity in renting a home while also bringing value to both the customer and property owner.  Why didn't I think of this?!  But seriously, RentCheck is doing something truly incredible, and I cannot wait to see more people and companies adopting this wonderful app.
Let us know if you try it out @StarterNoise!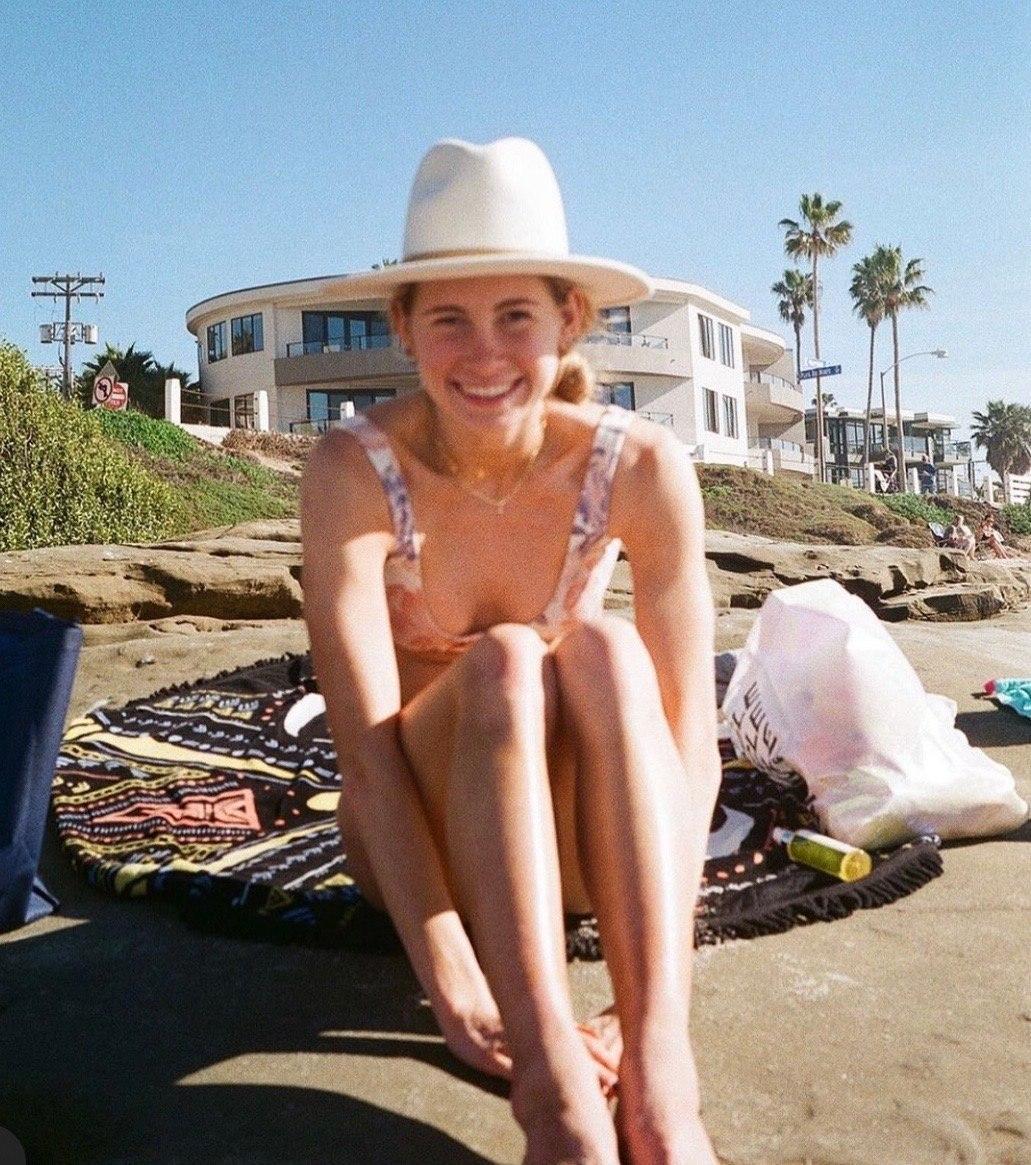 Morgan is a student at the University of San Diego majoring in Business Administration and minoring in Entrepreneurship. Not afraid to run a 10k or test out a new product for review, Morgan is our go-to for all things spirituality, health, wellness, and the hottest spots to check out in Denver and San Diego. Also a podcast junkie, Morgan can always recommend a killer listen ranging from the newest data on MDMA research to ways we can begin understanding the microbiome.