It's not always easy for alums and football fans hoping to see their favorite college teams play live. In smaller college towns, the cost of a hotel room for the weekend of the big game can be prohibitively expensive, while the logistics of organizing a group of friends or family can be overwhelming. With online rental platform Rent Like a Champion, fans can rent properties from locals.
Rent Like A Champion got its start in 2006 as student housing company. After making one property available for short-term rentals for football weekends at the University of Notre Dame, the founding team quickly realized there was a market for football weekend rentals in small college towns.
CEO Mike Doyle began working for Rent Like a Champion in 2010 as a 21-year-old student. He says he recalls the experience of traveling to attend college football games with his family.
"I'm from a family of eight, six kids, so I understood that hotel rooms were not a great way to experience football weekends. Hotels were often sold out months in advance for football weekends."
Doyle wrote out a business plan to expand operations for football weekend rentals outside of Notre Dame. The co-founders approved and in the summer of 2011, Doyle began testing the market. He drove to State College, Pennsylvania and knocked on doors, asking people if they were interested in listing their homes on the Rent Like a Champion website.
"I ordered 5,000 fliers from VistaPrint, threw them in the trunk of my car, drove to State College, PA, every morning I would wake up and put an ad on craigslist saying, 'I'll pay you $10 an hour, meet me in my hotel parking lot in 30 minutes and we're going to drive around town dropping fliers."
After a profitable first year, Rent Like a Champion was spun out as its own business in 2012. Doyle says the process of growing the business has been marked by constant transformation. The prospective client outreach has developed from knocking on doors, but there is a priority to meet homeowners in person.
"One of our key parts of growing new markets, we have a lot of things that we do to generate interest, we send out direct mail, we have highly targeted digital ads to specific zip codes, but we always like to go visit a town and with people who have already signed up or are interested in signing up, we'll host events and happy hour meet and greets, we'll go to their homes and sit down in their living rooms to help them sign up."
For most people, their home is their most valuable asset, and asking them to share that asset is a very intimate request. Meeting in person forms a stronger bond between the renter and the Rent Like a Champion team, Doyle says.
"All of a sudden we go from a nameless faceless website that's very ambiguous, to an actual human connection, a level of trust is formed between the homeowner and us."
Rent Like a Champion is currently operating in 21 college towns, Doyle explains the ideal situation is to grow the engagement in each town to the level they have achieved in South Bend, where Rent Like a Champion features 350-400 homes, and many new clients are referred by existing clients in the community.
Rent Like a Champion has its sights set on more than just football season rentals. For many of these college towns, there are major events throughout the year which draw crowds, Doyle says.
"Knowing what events there are, what are the big draws from that particular town, knowing what neighborhoods are the ones we should be keying in on…Just figuring out what makes that specific town unique has definitely been a key part of picking out what towns we're going to and how we go about doing that."
Doyle says the biggest challenge since launching Rent Like a Champion has been running a marketplace business.
"Where you're bringing two different groups of people together to interact on your platform, especially when we launch in a new town, there's always that chicken and egg scenario where you don't want to have way too much supply and not enough demand."
Alongside balancing supply and demand, the human element presents a unique dynamic.
Doyle has been pleasantly surprised by the strength of the personal connections Rent Like a Champion has developed with its homeowner community, particularly their willingness to refer friends to the site.
"In the beginning, we weren't actively asking for referrals, it just organically started happening. In hindsight it's like how did we not realize this would be the case. We've shifted gears, empowering our homeowners, compensating our homeowners for any referrals they send in, because the best lead we can get is from someone one of our homeowners has sent our way."
Adaptability is key for an early-stage startup, Doyle notes.
"Organized chaos, I think, is a term that's thrown around quite a bit at the office. Some people love that and thrive in those type of environments, other people need more structure, here's your five year plan and your roadmap. For better or worse, it's not really like that in a startup, so there's has to be some level of you being ok with rolling with the punches and adjusting as things go."
For example, Rent Like a Champion was featured on Season 7 of Shark Tank. After months of being vetted by the show's casting team without knowing whether they would get a chance to be on the show, they received notice that in two weeks they would be flown to Los Angeles for taping. Despite the uncertainty, Doyle says he and Rent Like a Champion Co-Founder Drew Mitchell prepared extensively for their moment in front of the Sharks.
"We had a conversation about what's the worst that could happen. And clearly the worst that could happen is you don't prepare, you don't think about the tough questions they're gonna ask, you're standing up there sweating bullets, can't get a word in. We didn't expect that to happen, but if that's the worst scenario, we'll prep for it. We made a conscious decision that we wanted to have fun with this. At the end of the day, we love what we're doing, we're selling a really cool, fun product. We didn't want to come across as stiff and nervous on TV. I think having both of us there, we were really able to balance each other out."
The preparation paid off, as Doyle and Mitchell secured a deal from Mark Cuban and Chris Sacca for 200K for 10% of the company. Today, Rent Like a Champion is focused on building out its team and expanding to more college towns in 2016.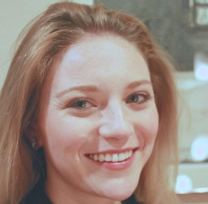 From the markets of Budapest to the skyscrapers of London, Caitlin is our expert on all things European. Located in Copenhagen, Denmark, Caitlin keeps us up-to-date on the European startup landscape, plus culture, food and whatever she finds along the way.