Eating healthy can be downright difficult when you're juggling work, school, activities, and social outings. It's tremendously more difficult and time consuming to figure out if your "healthy" food is environmentally sustainable. Instead of stressing over which snack option at the vending machine is healthier or bettering the earth, look no further than Rooted—a brand spankin' new startup that is disrupting the snack industry with healthy snacks that are good for you AND the environment.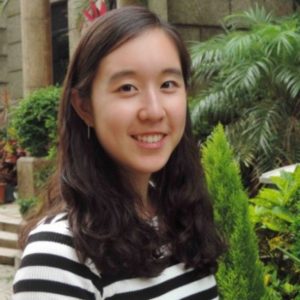 StarterNoise was beyond excited to chat with Claire Spackman, the Founder and CEO of Rooted. Oh, and did I mention that she is also a sophomore at Harvard University and a member of the Harvard Innovation Lab's Venture Incubation Program? So basically she's rocking the startup scene and proving that she is one heck of an innovative entrepreneur … all while juggling the crazy demands of attending an Ivy League university. You go, Claire!
We wanted to know a bit more about Rooted and what Spackman's plans are for her new startup. Rooted emerged from Spackman's experience as a child, growing up in a very health-conscious household. Spackman explained: "From a young age, I always wanted to start my own company; I was always very intrigued by the concept of entrepreneurship. And during high school, I developed a huge passion for healthy and nutritious food" … "I definitely knew that I wanted to explore the health food industry in my entrepreneurial pursuits, and decided to combine this with another passion of mine: environmental sustainability. That served as the inspiration for Rooted."
Want to know a super cool fact about Rooted? In order to make their products eco-friendly, sustainable, and healthy, they are using algae. Yup, that's right … the green slimy stuff you see growing in large bodies of water. But have no fear; Rooted aims to normalize the consumption of algae in the form of yummy snack foods that are packed with protein.
Although the startup has not received any funding yet, Spackman and her team will be competing in some upcoming pitching competitions like the Carnegie Mellon University Venture Challenge and the Rabobank-MIT Food and Agribusiness Innovation Competition. We asked what it's like to be a part of the Harvard Innovation Lab's Venture Incubation Program (also known as VIP). Spackman noted: "Being part of the Harvard Innovation Lab's Venture Incubation Program is absolutely incredible. The whole ecosystem of startup founders in the VIP is extremely open and supportive, and everyone is happy to help each other out. The access to VIP mentors and advisors is also unparalleled — there is always at least one person who is an expert in your industry, and you can receive support in virtually anything (whether it's incorporation, web hosting, or business plan optimization)." Clearly, the VIP is an awesome opportunity for young entrepreneurs to get their feet wet and explore the world of startups.
So when you think Rooted, think revolutionary, innovative, and sustainable. The startup will be launching a Kickstarter Campaign and shortly after that, you can expect to see an online store go live—which will be selling some pretty sweet new snack items.
Would you give Rooted a try and save the environment one bite at a time? Tweet @StarterNoise.

Katherine is a newbie to Denver. She recently completed her Masters in Peace and Justice Studies at the University of San Diego. When she isn't trying to save the world, Katherine is all about trying any and all delicious foods, hitting up the beach but not actually swimming (deathly afraid of sharks), and taking as many hikes as humanly possible.