Got A Face Mask? These Brands Do.
In addition to social distancing, staying at home as much as possible, and canceling all upcoming travel plans, we are being strongly advised to wear face masks.
Scientists are learning more about COVID-19 every day, but in the grand scheme of the virus's rapid growth and transmission, we still know very little—especially when understanding asymptomatic carriers. According to the Center for Disease Control (CDC), we are all encouraged to wear protective face masks when outside of our homes. Face masks can help protect us from unknowingly spreading the virus to others.
With such a high demand for face masks, several brands have stepped up their game to meet our needs. Every design is a little different and prices range depending on which style you prefer, but it's important to note that we are wearing these masks to protect our health and those around us. But while you are keeping safe—why not have a little fun and pick a design that fits your unique style?
If you're in the market for a facemask, check out the brands below:
Rag & Bone The Stealth Mask Pack
This mask-pack includes three non-medical denim style masks. For $55 you get a set of three that are washable and reusable. Plus, you can feel extra good about your purchase because the brand is donating $15 to City Harvest.
Pick between 5 different colors—plus this mask comes with a fitted filter. For every mask purchased for $15, Casetify is donating a surgical mask to medical workers through Direct Relief.
Old Navy Triple-Layer Cloth Masks
Get masks for the whole family thanks to Old Navy. For $12.50 you get a pack of 5 triple-layered masks with a variety of fun designs.
Tanya Taylor Protective Face Masks
These masks are ideal for the ladies in your life. Tanya Taylor's fun, pretty prints are made with upcycled fabric that is double-lined. Get 3 masks for $35—and for good measure, the brand is donating funds for frontlines healthcare workers fighting COVID-19.
This mask does it all for $15. It claims to be moisture impermeable, fights unwanted odors, and temperature regulates. Another nice perk is that the Luminora mask is quick-drying so after you wash, you can re-wear within 30 minutes.
Wear a mask and save a life. Now you have zero excuses not to explore your face mask options. Let's all do our part and keep our loved ones safe.
Stay in the loop with us here at StarterNoise during this crazy time of COVID-19, and get the scoop on the big things, follow us on Twitter.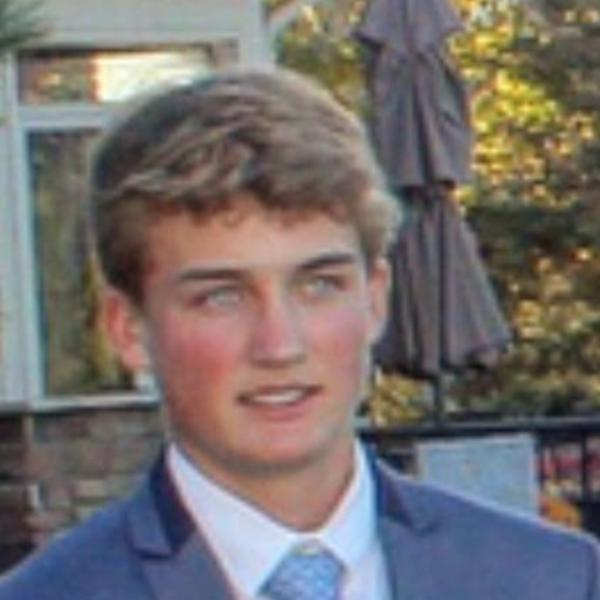 High schooler by day, crypto trader by night our resident high school entrepreneur, Connor Rundell, is ready to take the tech scene by storm. Besides being a badass skier and kitesurfer, Connor wants to shed some light on the startup scene. Connor splits his spare time between being an all-star la-cross player and a leader for up and coming young entrepreneurs as he trail-blazes as an intern for Brilliant Minds.