When we are kids, we are told to dial 911 when there is an emergency. It's a simple three-digit number that we all have memorized to get help in times of crisis. But shockingly, did you know that the majority of 911 calls are related to mental health-related issues, and often times, 911 responders are not properly equipped to handle these situations. That's where the new startup Concrn comes in.
A new nonprofit startup in San Francisco's Tenderloin neighborhood is trying to change the way we think about emergencies and offer an alternative option for those seeking help. Concrn is a mobile app that allows people to reach out in times of mental health crisis to trained health responders. As a whole, Concrn has a small team and several volunteers that help out with phone calls. The startup's main goal is to create "a bold re-imagination of public services provided in non-emergency situations, bridging individuals in emotional and behavioral health crises with trained compassionate civilian responders, reducing strain on 911 and law enforcement resources."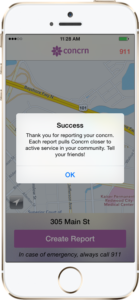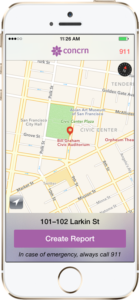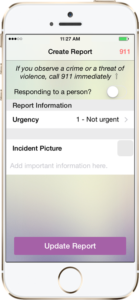 We are excited to see Concrn grow and potentially reach more cities throughout the U.S. With such a need for trained mental health responders, Concrn has tapped into a high-demand industry. Would you give Concrn a call? Tweet @StarterNoise.
Stay in the loop with us at StarterNoise to be the first to know when something big happens.

Katherine is a newbie to Denver. She recently completed her Masters in Peace and Justice Studies at the University of San Diego. When she isn't trying to save the world, Katherine is all about trying any and all delicious foods, hitting up the beach but not actually swimming (deathly afraid of sharks), and taking as many hikes as humanly possible.