Whatever analogy you want to use: roller coaster, elevator, seesaw… it's no secret startup companies and employees experience a lot of ups and downs. One day you raise millions of dollars for your company and the next day… BOOM… you come into work and your office vending machine is out of Skittles. That's just one of the major problems startups deal with. Well, that and making money, creating a good product, having a large enough market for their product, developing a good team, having a powerful and unique business model and maybe one or 20 other things. Suffice it to say, startups can have their ups and downs, and Handy is no stranger to that.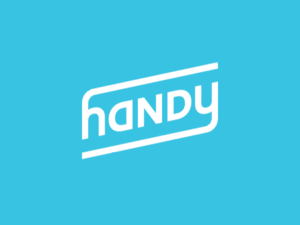 Created in 2012 by Co-Founders Oisin Hanrahan and Uman Dua, Handy, formerly known as Handybook, aims to solve the problem of hiring untrustworthy and unreliable handymen. Handy eliminates the painful process of researching and hiring household service providers by allowing users to book trustworthy plumbers, cleaners, handymen etc. directly from their app.
Through seven rounds of funding, Handy has raised a total of $110.73M, with two big rounds coming in June 2014 ($30M) and November 2015 ($50M). Sounds pretty nice, right? Hey, remember when I said there are ups and downs for startup companies? Yeaaaa oops.
Although Handy has had some incredible success, the startup has faced multiple lawsuits calling into question the legitimacy of the company and its policies. Handy does not employ contractors, instead they rely on independent workers to complete jobs for their app users while taking a percentage of commission. This business model is reminiscent of a "gig economy," and some independent contractors are unfamiliar and unaccepting of a model such as this.
Handy has faced lawsuits from contractors questioning the fairness of this model, and one may question how well the startup was treating their contractors. Complaints have also been filed regarding missing items from homes — raising doubts about the rigorousness of the background checks Handy conducts before signing household service providers.
With his recent appearance at TechCrunch Disrupt, CEO and Co-Founder of Handy Oisin Hanrahan discusses the learning process and the ups and downs of working in a startup company as well as discussing the legitimacy of a "gig economy." Watch the TechCrunch conversation here.
Handy certainly understands how quickly things can change in the startup world, but Hanrahan is still determined to provide Handy's users with a simpler way to book household service providers. With all of the ups and downs the company has experienced, Hanrahan is not afraid to admit that he continues to learn and adapt to the changing economy and the fast-moving startup world.
Have you ever tried Handy out? Tweet @StarterNoise.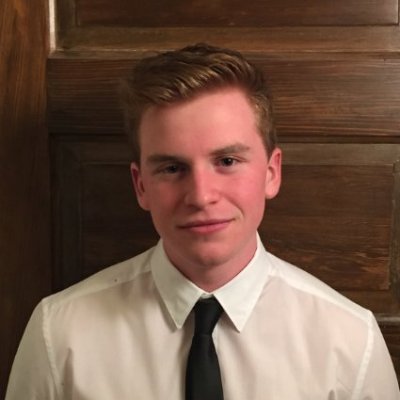 Mac is a University of Wisconsin-Milwaukee student studying advertising and public relations. After a long day of trying not to eat pizza for every single meal, Mac likes to burn a candle, watch The Office and have a slice of pizza. Mac also plays well with other dogs.