Check out these healthy meals that you can eat on-the-go.
When life speeds up, it feels like the first thing to go is the quality of food we eat. We get it- eating healthy doesn't necessarily come easy when we have other #priorities. But when life speeds up, it is essential to implement healthy eating habits that don't feel like they take a lot of extra work or time.  
Nourishing our bodies with real food is so important, especially now, to keep up our immunity. Food is medicine, and we're going to share some easy ways to make sure your health isn't compromised when life speeds up!
When you have a busy morning:
As easy as going through the Starbucks Drive-Thru is, a frozen breakfast sandwich and sweetened coffee is not the most healthy option. Here's what to try.
Make a homemade smoothie in a freezer bag instead. It doesn't get much easier than throwing some fruit, veggies, and protein in a freezable bag. Just pop it in the blender with a liquid, blend, and pour it into an insulated tumbler. A nourishing breakfast to fuel your body for a busy, healthy day.

I also love

Purely Elizabeth Oatmeal

. They have superfood oatmeal to which you simply add water. These are clean and packed with fiber and protein to fuel your day. 

Finally, you can get fancy and try out Daily Harvest's frozen smoothie cups.

Daily Harvest

is a clean, smoothie company that delivers frozen smoothie cups to your home, requiring only liquid and a blender. Mint + Cacao is to die for!
When you get hungry during the day:
It is so important to eat a snack if you find yourself hungry during the day. But also beware of mindless snacking to stay healthy. Snacking is sometimes labeled as a bad thing, but it's important to listen to your body. Often when people avoid snacking, they come home ravenous and reach for an unhealthy option; other times, we might start feeling "hangry." Spare yourself from these common mistakes by eating simple snacks and real food.
Here are some snack ideas that don't require much effort:
Half an avocado with olive oil 

Organic nut butter on a rice cake

GG crackers with sprouted hummus

Dates stuffed with a Brazil nuts

Perfect Bars (refrigerated nut butter bars)

Drink water! Sometimes we're just thirsty and mistake this for hunger.
At the end of the day:
Maybe you've had a busy day, and you don't have much energy to cook dinner. When our bodies are already worn down, it's even more important to nourish our bodies with real food. Greasy fast food is hard for the body to digest and will leave you feeling sluggish the next morning.
We are huge fans of meal-prepping. Here are some simple ideas to try out:
Try making a couple of

Mason jars full of gazpacho

or any soup you enjoy for the week.

Sprouted brown rice, roasted sweet potatoes, organic greens, hard-boiled eggs, and washed veggies are simple and easy to refrigerate and throw into a yummy bowl with dressing.
If eating at home isn't an option, you're likely grabbing something on the go. Luckily, we live in an era with so many healthy chains. Try opting for Sweetgreen, Flower Child, Modern Market, or CAVA for dinner. Now, even Chipotle is offering great options, including cauliflower rice- do you best with what you've got by being a little more mindful of what you order.
It's all about small changes to make you feel your best. When life gets busy, try implementing some of these simple changes into your everyday life. Drink water set yourself up for success, and reap all the benefits!
Stick with us here at StarterNoise to keep up on news, wellness tips, and tech breakthroughs during this crazy time of COVID-19. And get the scoop on the big things, follow us on Twitter and Instagram.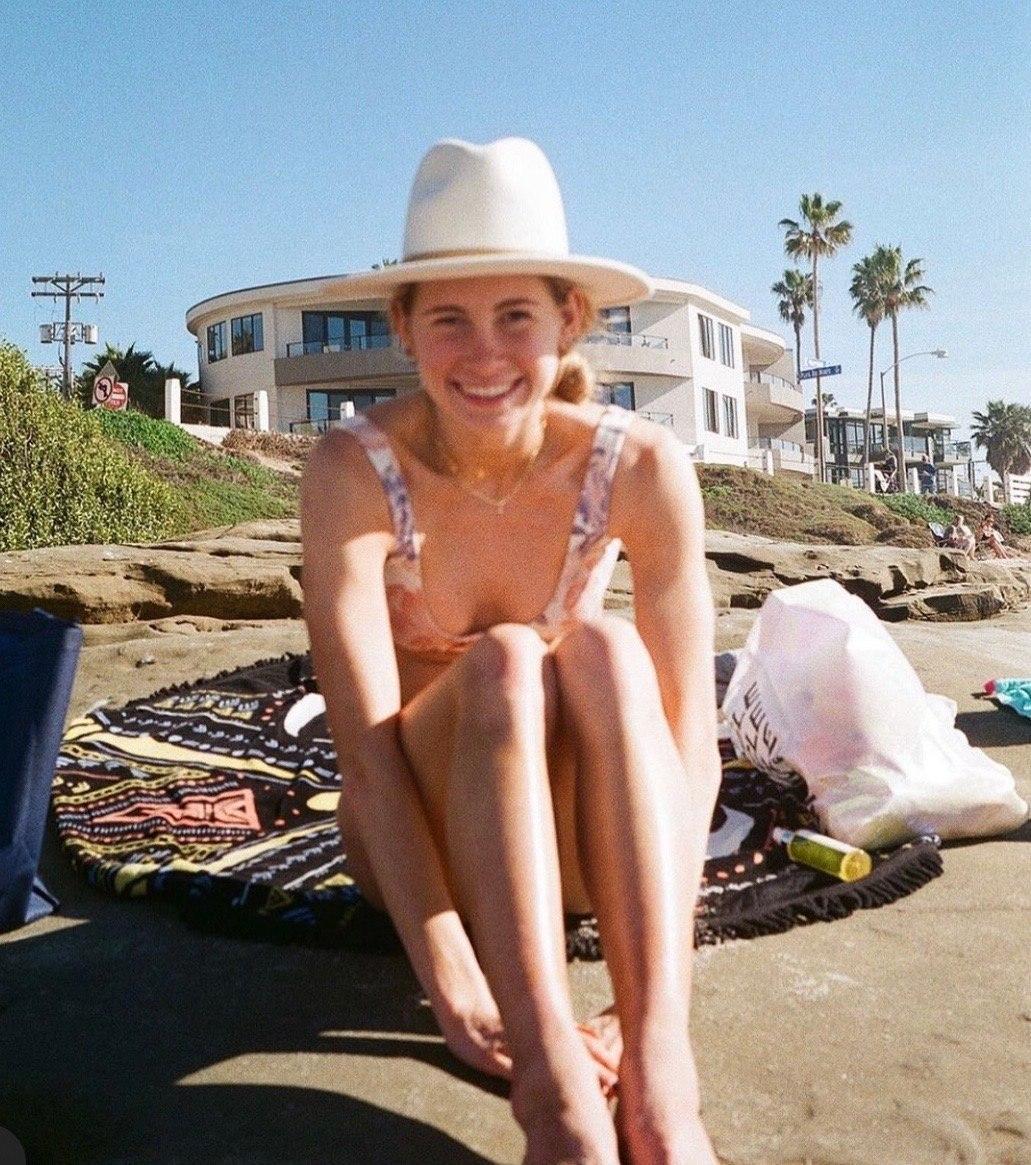 Morgan is a student at the University of San Diego majoring in Business Administration and minoring in Entrepreneurship. Not afraid to run a 10k or test out a new product for review, Morgan is our go-to for all things spirituality, health, wellness, and the hottest spots to check out in Denver and San Diego. Also a podcast junkie, Morgan can always recommend a killer listen ranging from the newest data on MDMA research to ways we can begin understanding the microbiome.