The League, a dating app that takes pride on its selectiveness in hopes of differentiating itself from other "low brow" dating sites, has recently made plans to expand from its current seven operating cities of New York, San Francisco, Los Angeles, Chicago, Boston, Washington D.C, and London. Currently the dating platform takes minimal upper echelon individuals and "handles the scouting and vetting for you" in order to find people of the "same education level and ambition." The dating app has plans to expand to Philadelphia, Atlanta, Miami, Austin, Houston, Dallas, San Diego, Denver, Seattle, and Toronto all by the end of this summer. If you're intrigued by the prospect of The League coming to a city near you, it's probably the reason you're still single.
The League's website seeks to convey a message of class and status, help people find similarly likeminded people who are "attractive enough to at least look good in black-and-white photos, with a height that meets your way-too-restrictive height preferences. Perhaps you also want them to share your religion as well."
Prospective members must go through a rigorous filtering process by judges who, I have to assume, are demigods sifting through your social media profiles to see if you qualify to join their ranks. Have I piqued your interest yet? If so, it could be why you haven't had a second date in quite some time, but you'll convince yourself it was because your standards were too high. Your date just couldn't properly appreciate Monet's early period like a civilized adult should.
Listen, you're doing yourself a disservice by thinking you're better than people in the dating pool. You're canceling out entire sub sects of women – the free loving Tinder woman, the unattainable Bumble woman, the prude ChristianMingle.com woman, and the overly handsy FarmersOnly women. Variety is the spice of life and your lack of it could be why you're still so goddamn alone.
What do you think of The League? Would you be interested in applying for membership? Tweet us @StarterNoise.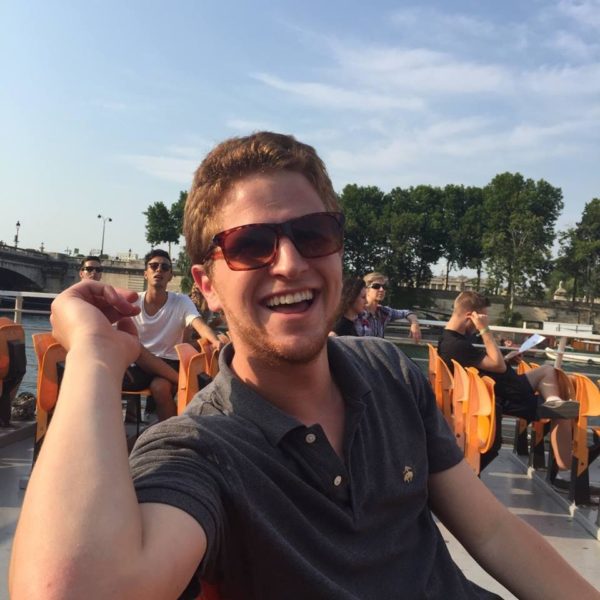 Jack's motto of "good vibes and high fives" has often gotten him in hot water with the vibe-less/hand-less community. Jack has worked for Robert Downey Jr.'s production company based in Venice Beach. Robert Downey Jr. would go on to say that he's never seen cleaner toilets in all his days. Jack is now based out of Boulder where he makes a living writing cartoons, unless you're a woman at a bar, in which case he's an oil tycoon. In Jack's free time he's become an avid supporter of charity work, but in a very abstract way.