Seattle Startup Week kicked off yesterday with an amazing party sponsored by HBO. "The Lord of the Ping" challenged any ping pong player to duke it out with Sanjay Puri, Co-Founder and Partner of 9Mile Labs. Then there was the "Lip Sync Battle," which pitted well-known startup people against each other in song. Not to mention a Game Of Thrones inspired photo booth.
So what's the next few days going to look like? While some of the main events are already full to capacity, there are a ton of interesting sessions you just may want to attend. You can look over the full schedule here, or browse through the highlighted events below.
Tuesday, October 27th
Good for business & the world: Building diversity into your startup
Bacon Marketing: Creative tactics that will get your brand noticed on a shoe string budget
Benefits of Coworking: Discussion with the owners of Seattle's top Coworking spaces
Wednesday, October 28th
>>First, head on over to Waffle Wednesday, the popular, FREE, breakfast networking event.<<
Women Entrepreneurs – Learning Across Generations
Raise Capital Like a Superstar
Thursday, October 29th
Business Planning for Startup and Small Organizations: Non-profit and For-profit
Grit and Resilience: What You Need to Scale Up
Funding an impactful startup: stories from both sides of the table
Friday, October 30th

Rethinking 21st Century Higher Education
Failure is a state of mind, what state are you in?
>>End it all by attending a Halloween Party to celebrate all the good connections you made.<<
Also of Note
There are complimentary headshots being taken every day of the conference. Sign up here.
You can sign up for mentor hours here.
There's a Happy Hour going on from 4-6 every day. Check that out here.
Be sure to follow the hashtag #SEAStartupWeek for live updates.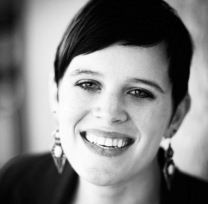 After working in publishing at Penguin Random House, Teryn O'Brien went the entrepreneurial route and launched her own business to help organizations and individuals tell their stories through photography, writing, video, and online marketing strategy. Teryn enjoys exploring the startup & entrepreneurial world, mentoring writers & storytellers, and speaking out against injustice in all its forms. She spends her free time hiking Colorado, writing books, and drinking too much tea.