Raise your hand if you own an iPhone. I bet a whopping 90 some percent of us have our hands up. (Okay maybe not that high, but come on, who do you know who owns a non-iPhone??)
Apple has created quite the revolution when it comes to phones. Nearly every year or so, we can get an updated, state of the art iPhone. We had the iPhone, iPhone 3G, iPhone 3GS, iPhone 4, iPhone 4s, iPhone 5, iPhone 5c, iPhone 5s, iPhone 6, iPhone 6 Plus, iPhone 6s, iPhone 6s Plus, iPhone SE, iPhone 7, iPhone 7 Plus … wow, that was a mouthful.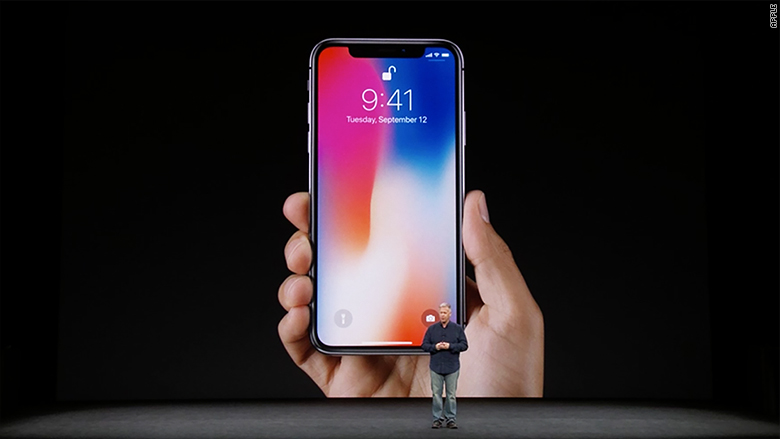 But today, something new happened. Something that will shake the iPhone world … that's right, the iPhone X. To be honest, it doesn't even look too much like the iPhone. The front is a head to toe screen — no more home button. So how the heck do you get the phone to work. Well, that's the fun part. The iPhone X has a Face ID feature that will read your face in order to access the phone. So long finger touch and passcode.
What else is new about this phone? No more wall charging. From now on, you can set your iPhone X on a charging pad and bam, you're all good to go. Not to mention, the camera on this phone is pretty impressive and features brand spankin' new technology.
The iPhone X will be available on Oct. 29 for $999. Think you'll bite into Apple's iPhone X? Tweet @StarterNoise.

Katherine is a newbie to Denver. She recently completed her Masters in Peace and Justice Studies at the University of San Diego. When she isn't trying to save the world, Katherine is all about trying any and all delicious foods, hitting up the beach but not actually swimming (deathly afraid of sharks), and taking as many hikes as humanly possible.