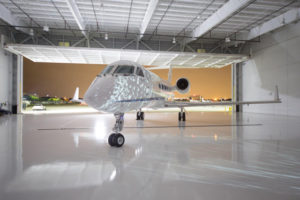 Ever dreamed of flying on a private jet? No need to worry about getting stuck between a man snoring in the window seat and a woman who won't stop chatting in the aisle… Oh and the babies, ever had the pleasure of sitting next to one who screamed for 2 hours straight? Well thanks to JetSmarter, you could be enjoying first class air travel for every trip you take this year.
JetSmarter is not your typical startup. In fact, it might be a unicorn thanks to a $105 million dollar gain in Series C funding. Basically, JetSmarter connects its clients with jets and unused seats for air travel all around the world. While more economical than your typical private jet charter, you still need to drop some cash in order to make the best use of this startup. Clients pay $12,000 a year, along with a one-time $3,000 initiation fee. As a member, you gain access to plenty of scheduled flights that you can pick from on the JetSmarter app. You have the option to fly solo on a private charter or share your ride on a shared charter. Plus, you'll have access to private jet deals.
And the fun doesn't stop there! JetSmarter has you covered with exclusive deals and events, helicopter transfers to bypass traffic once you land, and 24/7 concierge service. Sounds pretty intriguing huh? Think you'd give JetSmarter a try? Tweet  @StarterNoise  using #JetSmarter to let us know.
Updated: 1/23/2017
Colorado Native. Concierge Extraordinaire. Startup Enthusiast. Seattle Living Mama & Entrepreneur. Team Coordinator and Content Contributor @StarterNoise