When your dad invented the touch screen and your mom was the first female to go public in Silicon Valley, it's  no surprise that Just Answer founder and CEO, Andy Kurtzig channeled his inner genius in creating a life changing platform.
Just Answer is a platform that connects you virtually to experts in 700 different categories.  With an average three minute response time and affordable monthly subscription, Just Answer is something that everyone should know about.  Case in point: if you want to get that antique vase from your great grandmother appraised, look no further than Just Answer.  Here is our chat with Andy… 
We would love to hear a little backstory on Just Answer:
"My wife Sarah was pregnant with our first kid. I've got three kids now, two girls and a boy.  Sarah was nervous being newly pregnant and lots of crazy changes in her body. She called her doctor at UCLA, the great Dr. Ray, but her doctor was too busy for her. And she was nervous about this weird thing that was happening at the time. 
I decided that I was going to Google a website where you can talk to a doctor anytime you want. And that's how it all started 18 years ago. Since then, we've grown to become the biggest player in the online professional services world in 196 countries, 38 currencies, and four languages( English, German, Spanish, and Japanese). And we've got 12,000 experts" … "across 700 different categories." 
Walk us through the journey and funding of Just Answer:
"I started Just Answer 18 years ago and for the first eight or nine years, it was all bootstrapped. So I put in a little bit of money at the beginning, and for eight or nine years, we just kind of ate what we killed. As we grew, we were able to afford to hire people and we just kind of grew and grew and grew on our own organically. And then around 2010-2012, we raised two rounds of financing for a grand total of $51 million."
I just wholeheartedly believe in this mission that people can and should connect with professionals digitally. It's faster, it's cheaper, it's more accessible than anyone anywhere." 
We would love to hear more about the incredible mentors in your life:
"Chuck Schwab is one of my board members and investors and just an incredible mentor for me.  He's just an awesome guy, high quality, so smart, so thoughtful and, and just really down to earth as well. I mean, you sort of hear about these crazy billionaires doing crazy things, and one of my first meetings with him, I met him at his giant house and we made peanut butter sandwiches. He is just a very nice down to earth guy. 
My mom is another one.  She's the first woman to start a company, grow it, and take it public. Many people call her the mother of Silicon valley. And for awhile my mom dated Steve Jobs who was also an incredible mentor for me. He's the one that actually got me excited about programming Pascal at the time, which is the Trinity coding language." 
Advice for a young entrepreneur:
"I think the most important thing is to be focused on customers.  One thing I've learned over the years is that you can make a lot of mistakes in setting up a business,  like corporate structure and all these other things that people fixated on. But the one mistake you can make is losing sight of your customer.  You want to be constantly testing and learning and experimenting.  What does the customer really want, is both a difficult and an important discipline. And at the end of the day, the only reason companies exist is by serving customers. 
Just Answer is growing on an incredible scale and truly changing the lives of people all over the world.  We are honored to have spoken with Andy and be able to share his incredible knowledge.  Go check out Just Answer, experts are awaiting you!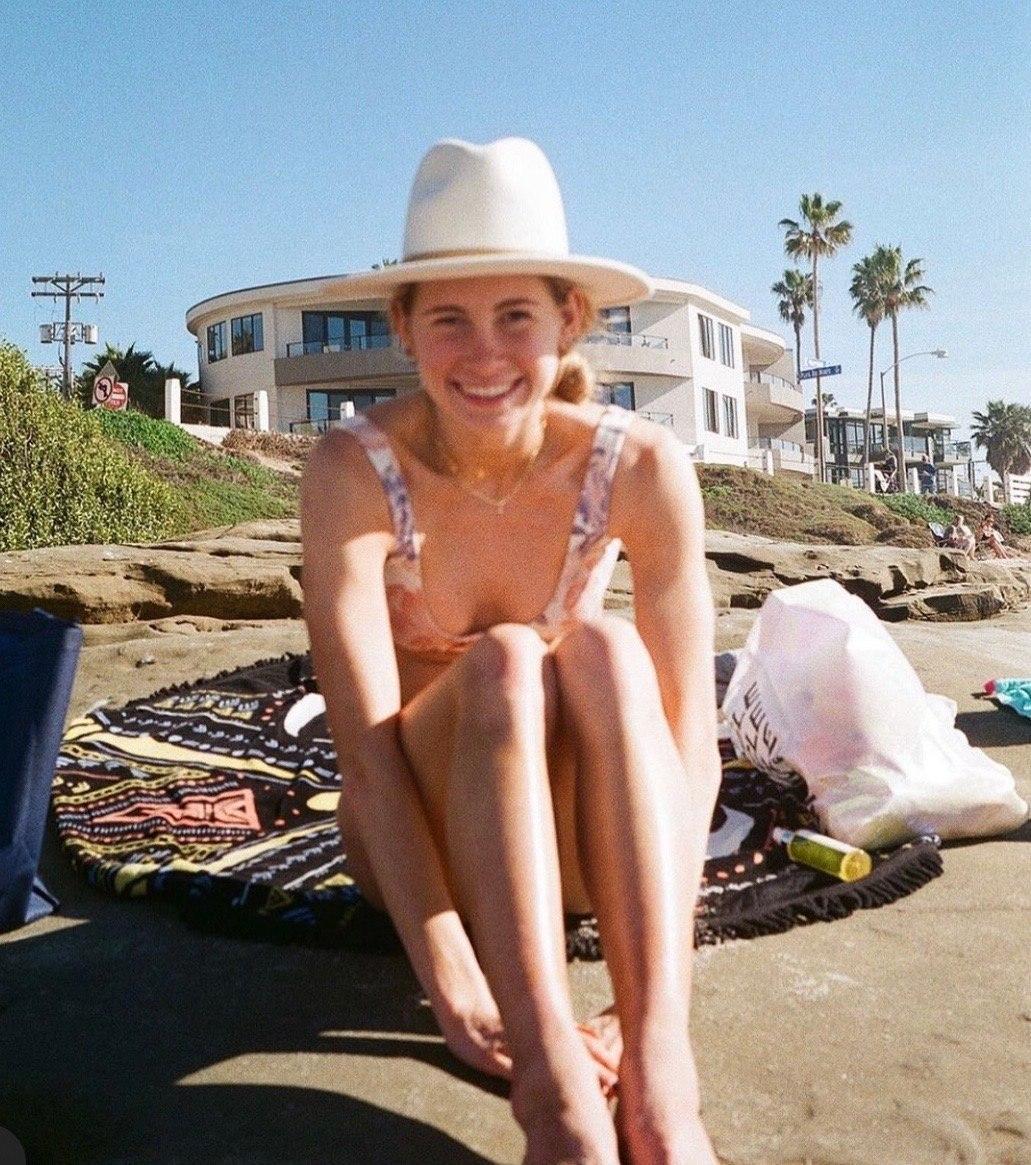 Morgan is a student at the University of San Diego majoring in Business Administration and minoring in Entrepreneurship. Not afraid to run a 10k or test out a new product for review, Morgan is our go-to for all things spirituality, health, wellness, and the hottest spots to check out in Denver and San Diego. Also a podcast junkie, Morgan can always recommend a killer listen ranging from the newest data on MDMA research to ways we can begin understanding the microbiome.