If you're following the golden social media rule for your brand, and 'meeting your customers where they are', you're already on Snapchat. You've already figured out, that teens, today, are not spending all of their time at the mall, and even when they are, they are on Snapchat. This exclusive club, famous for deleting pictures and videos immediately after they're shared, is to blame for the mass teen exodus from Facebook and Twitter. And as expected, with any good social media channel, brands are getting in on the game.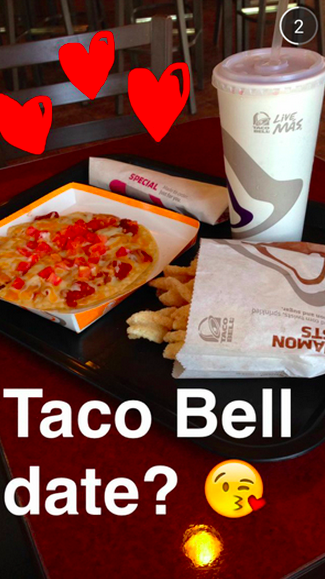 Snapchat as a marketing tool is your access into the private mailboxes of your demographic. Taco Bell and Wet Seal have already upped their social game by using the app to leak secret releases, targeted videos, contests, and coupons to their followers.
So, what will you share with your Snapchat followers? For starters, consider unique video footage of your brand's behind the scenes. Short and to-the- point clips that offer a little peek into your brand speaks to the personal level Snapchat users expect. It's exactly what users are seeking. In other words, don't bring your Facebook game to Snapchat, it won't fly.
So, you're wondering how to answer the age-old question, 'what's the return on investment' for this marketing task. Well, we're not sure. However, creating your 15-second story on Snapchat won't require much time out of your daily to-do list. The proof and the numbers are yet to be calculated, as Snapchat has not yet offered analytics or marketing tools to accompany the app.
For now, Snapchat remains another great way to reach out and touch your potential customers, literally. Users who engage with their favorite celebrities and brands, will, if nothing else, remain loyal. Snapchat users are fully engaged, with their finger on the pulse of your message. Translating that message and interaction into sales, is up to you. Tweet us your favorite brand on snapchat @StarterNoise #snapchatbrands