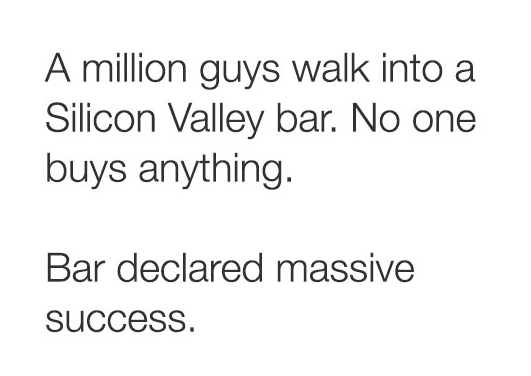 Gary Vaynerchuk was born a hustler. He took a quick look at his father's brick and mortar liquor store in New Jersey and immediately thought of scale. Capitalizing on the launch of YouTube, Gary created a channel called Wine Library TV. With web traffic growing and the power of using wine reviews as a selling tool, Gary took his father's business to a $65 million dollar operation within 5 years.
He then became a casual investor starting out with companies you may have heard of . . . Uber, Twitter and Tumblr. Not a bad start to casual investing! At this time in his life, Gary was formalizing what is now his personal capital group (VaynerRSE) mainly investing in tech startups, and his sports and entertainment capital group (RSEVentures) that he hopes to be the corporation to someday buy his beloved NY Jets football team.
Well, the StarterNoise Team just got a chance to listen to Gary live in Scottsdale, AZ where he was the keynote at a startup competition called
Venture Madness
. We wanted to share some golden nuggets of wisdom with you, as we think they can have a direct impact on the business that you are building.
Three Massive Points from @GaryVee:
1) "We need to get dramatically more practical. I didn't raise money. I got customers to provide my funding…then I kept it all."
Gary is speaking here on the "unicorn" phenomenon happening in Silicon Valley, CA and other hot startup areas around the world. As the expansion of new technology companies has been consistent over the past few years, so will be the contraction. The practical companies will survive (AKA the one's that can pay their own bills)…which leads us to our next point.
2) "It's time that the key startup metric becomes profit."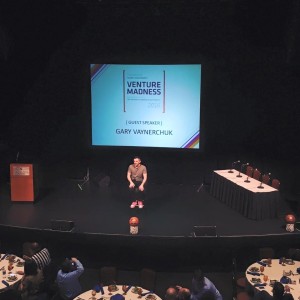 Forget monthly active users, cost per click and conversion ratios…how much money are you making?!
3) "Focus on what you know and be the expert."
Gary only speaks on 3-4 things. EVER. Sales and marketing, investing, wine and the NY Jets. What are your topics?
Let us know in the comments below what company you are building, what your topics of expertise are, and what questions you would ask of Gary Vee!