It's been a whopping 40 years since McDonald's has changed up the beloved McNugget. So, get ready folks, Spicy Chicken McNuggets will be landing in a McDonalds near you on September 16th. 
McDonald's released its big plans in a recent tweet:
…

🔥🔥🔥🔥
🔥🔥🔥🔥🔥🔥
🔥🔥🔥🔥🔥
🔥🔥🔥🔥🔥🔥🔥🔥
🔥🔥🔥🔥🔥🔥🔥🔥
🔥🔥🔥🔥🔥🔥🔥🔥🔥
🔥🔥🔥🔥🔥🔥🔥🔥🔥
🔥🔥🔥🔥🔥🔥🔥🔥
🔥🔥🔥🔥🔥🔥🔥🔥
🔥🔥🔥🔥🔥🔥🔥
🔥🔥🔥🔥🔥🔥🔥

— McDonald's (@McDonalds) August 25, 2020
Chicken is obviously a hot commodity these days. Remember when Popeye's dropped their Chicken Sandwich? The fast-food chain saw a record 24% increase in sales … all from chicken. 
In a recent press release, McDonald's stated: "We know spice is in the eye of the beholder…or in this case, the taste buds. One person's taste-bud-singeing swelter is another's "you call that spicy?" That's why we're excited to announce a pair of menu innovations arriving at U.S. restaurants this fall to please our spice-seeking customers: Spicy Chicken McNuggets and Mighty Hot Sauce. Both will be available September 16 for a limited time at participating restaurants nationwide."
But a new fast food launch wouldn't be complete without some drama, and Wendy's was ready to take a swing at McDonald's. 
Must have scraped up all of BKs leftovers and slapped mcprice tag on it. https://t.co/mVkvqAPvkH

— Wendy's (@Wendys) August 26, 2020
We all got a good laugh out of this one. Let the hunger games begin and tweet @StarterNoise to tell us how your taste buds reacted to the Spicy Chicken McNugget. 
Stick with us here at StarterNoise to keep up on news, wellness tips, and tech breakthroughs during this crazy time of COVID-19. And get the scoop on the big things, follow us on Twitter and Instagram.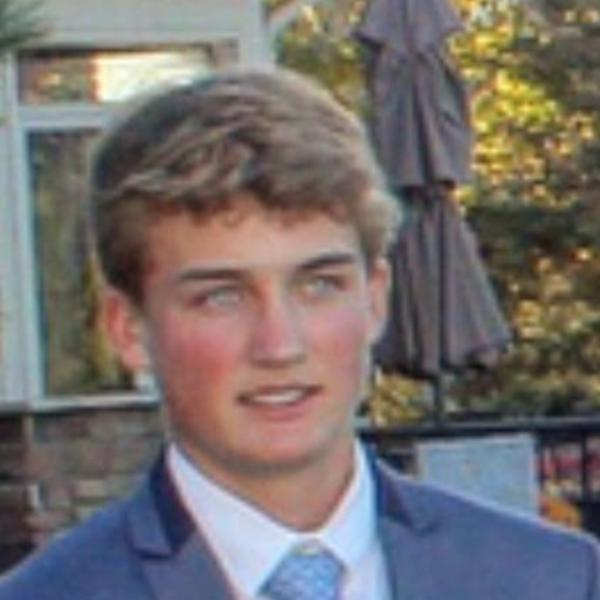 High schooler by day, crypto trader by night our resident high school entrepreneur, Connor Rundell, is ready to take the tech scene by storm. Besides being a badass skier and kitesurfer, Connor wants to shed some light on the startup scene. Connor splits his spare time between being an all-star la-cross player and a leader for up and coming young entrepreneurs as he trail-blazes as an intern for Brilliant Minds.